While wins in high-stakes business moves can often yield some eye-popping results, the failures can be just as dramatic.
Paytm Mall's valuation has fallen from Rs. 21,000 crore 3 years ago to just Rs. 100 crore now. Paytm Mall's latest valuation was revealed when China's Alibaba and Ant Financial, which together had a 43% stake in the firm, exited their investments with a secondary share value of Rs. 459 per share. This valued Paytm Mall at just over Rs. 100 crore. Paytm Mall had been valued at $3 billion (Rs. 21,000 crore) in 2020 when it had raised money from private investors.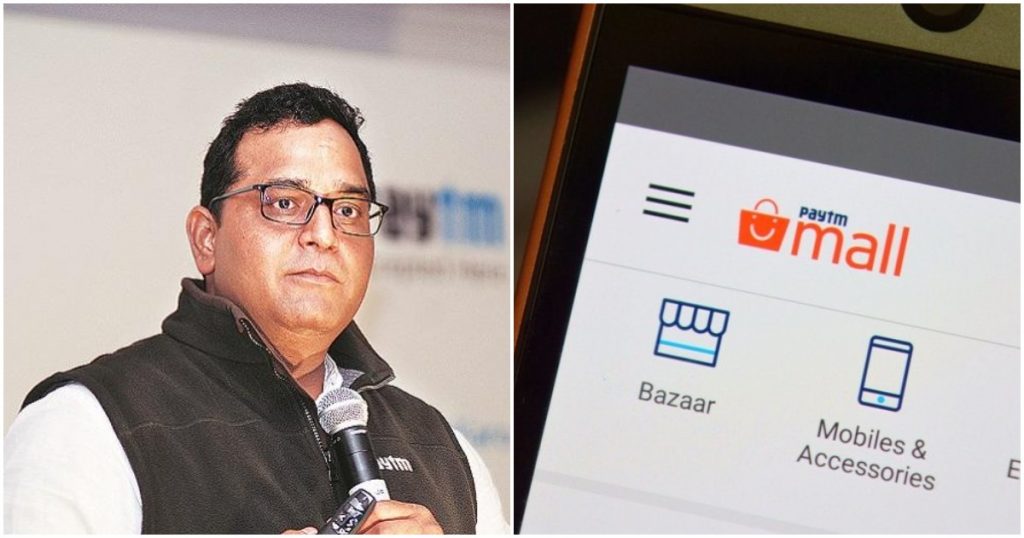 This represents a near-rout for Jack Ma's Alibaba, which had invested millions of dollars into Paytm Mall over the years, but is exiting the investment with just around $7 million. Paytm Mall had been modeled on Alibaba's own e-commerce business, and had hoped to connect small sellers to buyers through an e-commerce platform.
But even though Paytm Mall initially competed gamely against other e-commerce players in offering discounts and cashbacks, it was unable to sustain its efforts against the two deeper-pocketed players in the e-commerce space in Flipkart and Amazon. In early 2019, Paytm Mall appeared to realize that it couldn't continue subsidizing sales, and cut back on its offers and discounts. This led to its sales falling by as much as 90% in some categories. Flipart and Amazon quickly gained even more marketshare, and other e-commerce players, including Paytm Mall, fell by the wayside.
Paytm was remarkably upfront about the struggles faced by Paytm Mall. "Despite investing significant amounts of capital in growing its business and expanding market share, the company suffered operational losses," Paytm Mall said in a statement. "Given that the online business space is evolving rapidly with the onset of unique business models, changing technologies and new regulations, it is expected that additional capital and efforts will be required to be committed. The sector continues to be highly competitive and is marketed by the presence of several large competitors. Finally, the ongoing pandemic has thrown up unique challenges for different businesses, and the company has also had to deal with declining market economics and demanding circumstances that impose continuous pressure on financial metrics," the company added.
"Against this backdrop, the specified shareholders (Alibaba and Ant Financial) have expressed their desire to exit their investments in the company," Paytm said.
But Paytm Mall says it's not done yet — it says it'll look to script a turnaround with the government's ONDC platform, which will connect e-commerce entities, logistics players and buyers. The platform, which is being touted as the UPI for e-commerce, will likely put e-commerce sellers on an even keel, and help reduce the dominance of Amazon and Flipkart in India's e-commerce space. It remains to be seen how Paytm Mall fares within the ONDC framework, but its implosion from a $3 billion valuation to a $13 million valuation in three short years could make case studies for Indian businesses in the years to come.