India's retail companies had been steadily chugging on for most of the 90s and 2000s, slowly adding supermarkets and retail outlets. But ever since tech firms have sought to reinvent the space with their e-commerce arms, retail in India has suddenly come alive. Now it's seeing a seeing a new flurry of activity, and some big names in the fray.
Google and Paytm are looking to come together to jointly invest in Kishore Biyani's Future Retail, ET reports. The two companies will reportedly form a consortium and invest between Rs. 3,500 crore and Rs. 4000 crore in Future Retail for a 7-10% stake. The news was well received by stock markets — Future Retail's stock jumped 5% in trade today.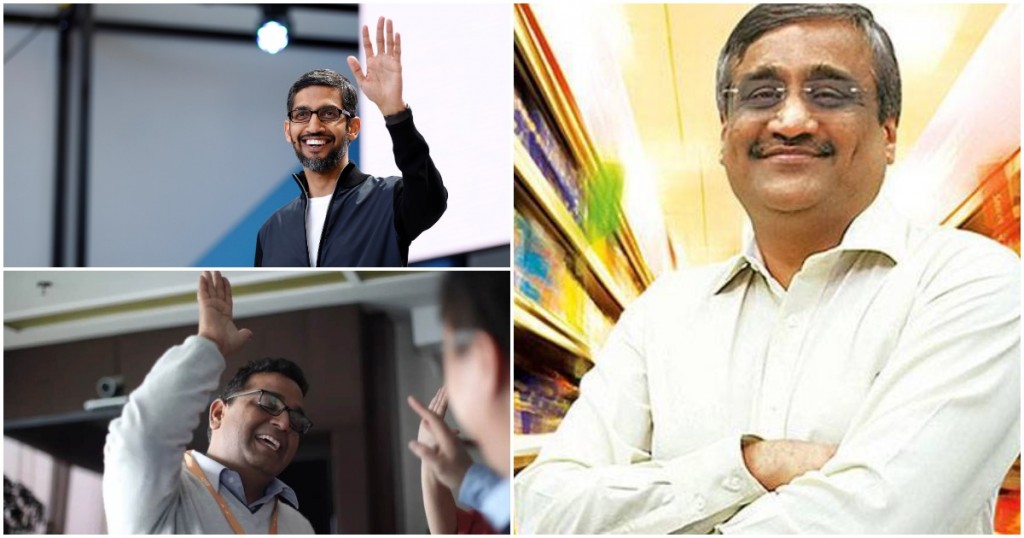 Google and Paytm, of course, aren't the only suitors of Future Retail. Chairman Kishore Biyani has been saying for a while that he's been looking for a strategic foreign investor for his retail business, and had even gone on to say that he was in talks with a "global retailer" to sell a minority stake. Biyani has previously visited China and even gone on record to talk about how he's impressed with the scale at which Alibaba operates, which led to speculation that the global retailer might just be Alibaba. Last month, it was reported that Amazon too was interested in scooping up a stake in Future Retail.
But Google and Paytm Mall throwing their hat into the ring is a new — and interesting — development. On their own, neither would seem like a likely candidate for a stake sale — Google doesn't have any retail or e-commerce presence in India, and Paytm Mall, with a valuation of around $1 billion, is smaller than Future Retail, which has a market capitilization of nearly $4 billion (Rs. 273 billion). But if they decide to come together, they might be able to cobble up some sort of an alliance to help Future Retail take on the other players in the retail space — Google will bring its deep pockets, while Paytm Mall will bring its expertise in e-commerce and tech.
It's not for nothing though that Amazon, Alibaba, Google and Paytm are all fighting over Future Retail. It's one of the largest retailers in the country, with 1035 stores and brands like Big Bazaar, Hypercity, EasyDay, fbb and E-Zone. Like other retailers, it also manufactures its own branded products through several brands including Nilgiris, Golden Harvest and Tasty Treat. Its stores are spread across 14.5 million square feet of retail space, and see 500 million consumer walk-ins a year.
And in the recent past, the group has looked to turn itself into a more valuable target for tech firms. Last year, Kishore Biyani had announced that he'd soon launch a program called Tathastu, through which he would run 10,000 members-only stores across India, and these members would be able to order through Facebook Messenger and WhatsApp. Future Retail has been running many initiatives which are likely to impress tech firms — last year, it livestreamed a fashion show which allowed watching users to buy the clothes being displayed through their computers and phones, and even created a mobile game to promote its offline sales.
All this would sound like music to the ears of a tech firm looking to pick up a stake in traditional Indian retail company. Foreign firms and homegrown tech giants can't seem to be able to wait to snap up stakes in offline retail firms — after burning billions of dollars in e-commerce businesses, most companies seem to have realized that the real value of the India story will be unlocked through its retail chains. Amazon, thus, had purchased a 5% stake in Shoppers Stop last year, and is in talks to buy a majority stake in Aditya Birla Group's supermarket chain More. Flipkart had acquired an offline phone repair company as well, and later itself got acquired by retailing giant Walmart. The big bucks are all vying for a slice of Indian retail, and probably never been a better time to be an Indian retailer — they can get themselves some good deals in the ensuing melee.