As Paytm has got itself some big-name investors, prominent voices in the financial world seem to have quickly changed their tune on how they expect the company to fare.
HDFC Bank MD Aditya Puri has said that he expects Paytm to be very profitable in the coming years. "A lot of people ask me, where do you think Paytm is going? When will it make money?," he said in a joint interview with Paytm CEO Vijay Shekhar Sharma to ET Now. "I can assure you…the way (Vijay Shekhar Sharma) is defining his business, he will not only be profitable, he will be in big profits."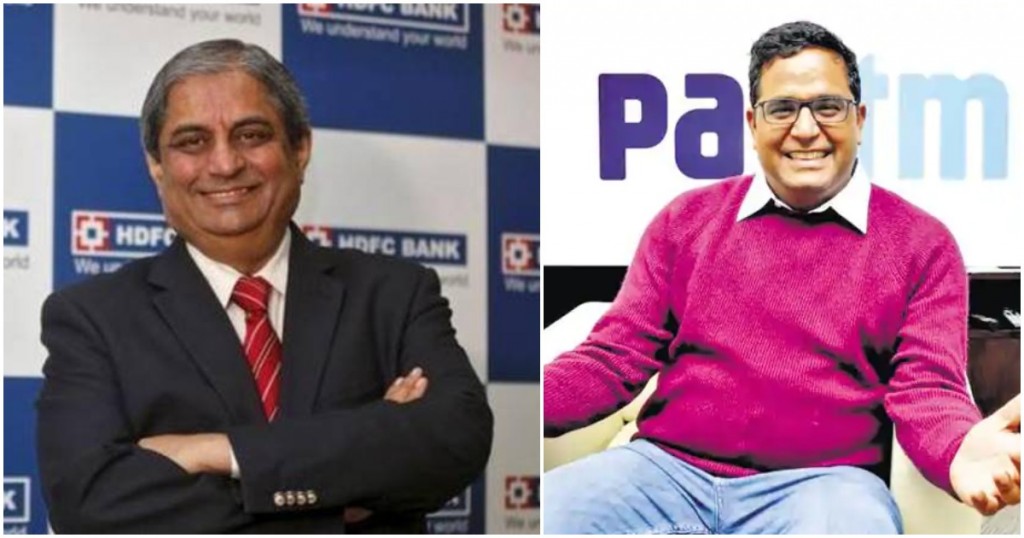 It's a bit of a volte-face for Puri, who in February 2017 had claimed that e-wallets like Paytm had no future. "Wallets as a valid economic proposition is doubtful. There is no money in the payments business. The current loss reported by market leader Paytm is Rs 1,651 crore. You cannot have a business that says pay a Rs. 500 bill and take Rs. 250 cash-back," he'd then said.
But Puri now says that given how Paytm has built its business since then, he believes that it'll end up being successful. ""When (Paytm) was only a wallet, I said (Vijay Shekhar Sharma) had to move further in his business. Now he's done that," he added. Since 2017, Paytm has split its e-commerce arm into Paytm Mall, and has entered two other verticals. It has started a Payments Bank, which allows it to keep deposits up to Rs. 1 lakh, and more recently, has entered the mutual fund investing space with Paytm Money. Paytm has previously said that its payments business was only a means of getting users on its platform; it intends to make its money through higher-margin businesses such as flight and movie tickets, and the sales of gold and financial products like mutual funds.
But while Puri might think that Paytm will eventually become very profitable, there are no indications yet that it has reached that inflection point. Since Puri's statement about Paytm's losses in 2017, Paytm's losses haven't changed very much — it registered a loss of Rs. 1,604 last year. But what seems to have changed is the marquee investors that it has managed to get on board — last year, Softbank had pumped in $1.4 billion into Paytm, and this year, legendary investment firm Berkshire Hathaway, run by Warren Buffett, had put in $350 million into the company.
This means that the "Rs. 250 cashbacks on a Rs. 500 bill" that Aditya Puri had derided a year ago aren't likely to go away anytime soon — with deep-pocketed financial backers on its side, Paytm now has the firepower to keep discounting its products and keep increasing its offerings. All this while, it's building itself into a formidable consumer brand — Paytm advertises itself on everything from cricket matches to radio ads, and this can be used to quickly enter and win entire verticals.
And while Paytm has a long way to go, it seems to have managed to convince someone on the other side of the digital divide. Through its financial products, Paytm is trying to disrupt many of the functions of traditional banks. HDFC Bank is India's most valuable bank, and its MD saying that he believes that Paytm will end up be profitable is a pretty big vote of confidence for the payments company.