They say there's light at the end of the tunnel, but the tunnel for Paytm investors seems to be interminably long — and dark.
Paytm's stock crashed 11% in trade today, touching a new lifetime low of Rs. 475 per share. This is significantly below the low of Rs. 511 that the stock had made earlier this year. Paytm's stock has now fallen 65% this year, and is down a stunning 78% from its IPO price of Rs. 2,150 per share.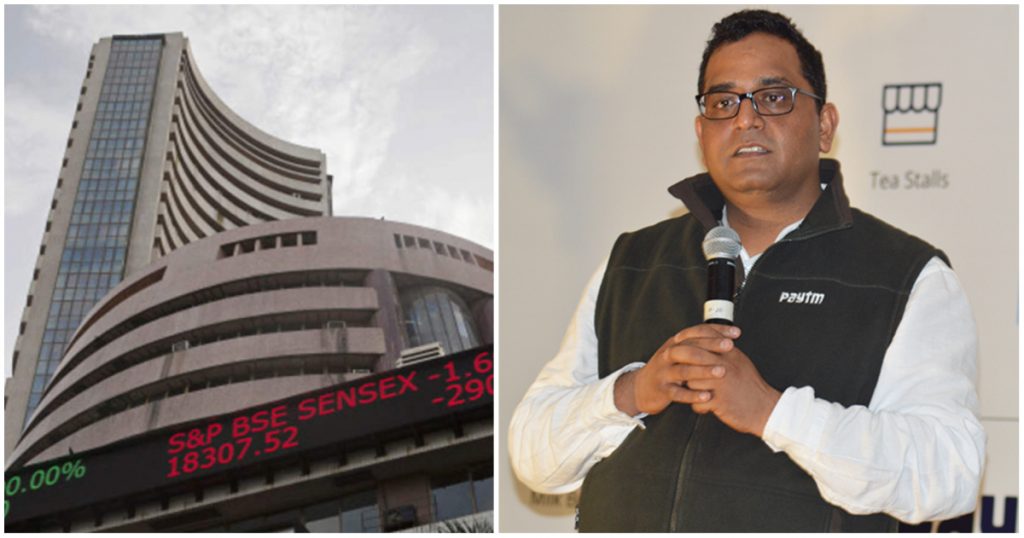 The immediate cause for the fall in Paytm's stock price seems to be a report from investment firm Macquarie, which said that Jio's entry into financial services created additional risks for Paytm. Jio Financial Serives "can pose a significant growth and market-share risk" for players such as Paytm and Bajaj Finance Ltd, Macquarie analysts led by Suresh Ganapathy wrote in a note on Monday. "Jio's plan has added woes for Paytm," said Prashanth Tapse, an analyst at Mehta Securities. "The plummeting valuations of consumer technology companies is making it difficult for new investors to keep faith in these stocks," he added.
Interestingly, it was Macquarie which had first predicted weakness in Paytm's stock. When Paytm had gone public at a price of Rs. 2150, Macquarie had stuck its neck out and said that the stock was worth only Rs. 1200. Paytm's share had crashed nearly 40% in its first two days of trade, and after staging a brief recovery, had touched the levels of Rs. 1,200 that Macquarie had predicted. At that point, Macquarie had come out with another report, this time cutting its price target to Rs. 900. Paytm's share dutifully followed the report, falling to a low of Rs. 881. In February this year, Macquarie had come out with another report, this time saying that Paytm's share was worth just Rs. 700, and Paytm's share had fallen to Rs. 700 levels not long after.
The latest fall in Paytm's stock comes right after the year-long holding period for its pre-IPO investors had expired. On 17th November, exactly a year after Paytm had gone public, its second-biggest investor Softbank had sold a 4.5% stake in the company for Rs. 1,630 crore. Softbank had acquired these shares at a price of Rs. 900 per share, but ended up selling them for Rs. 555 a share. Softbank incurred a loss, but it might have been a pruddent decision – Paytm's stock now trades 14% below the price at which Softbank had sold shares just a few days ago.
And there might be more pain in the offing for Paytm's stock. In March this year, Macquarie had said that Paytm's share was worth just Rs. 450. Paytm's stock had resolutely stuck above that level for nearly 10 months, and it appeared that the company had finally gotten over its Macquarie bogey. But with Paytm now trading at Rs. 475, still higher than Macquarie's target, there could be further downside in the company's stock in the days to come.