Things are moving fast in the payments app space.
After the long-drawn merger of Flipkart and Snapdeal which would've combined the forces of PhonePe and FreeCharge fell through, PhonePe has managed to get FreeCharge on its side anyway. PhonePe has struck a partnership with FreeCharge through which all existing PhonePe users will be able to link their FreeCharge wallets to their PhonePe app. Once linked, PhonePe customers will be able to spend their Freecharge wallet balance at all online and offline merchant outlets that accept the PhonePe payments container. FreeCharge customers will also be able to recharge and pay bills and shop at places where PhonePe is accepted.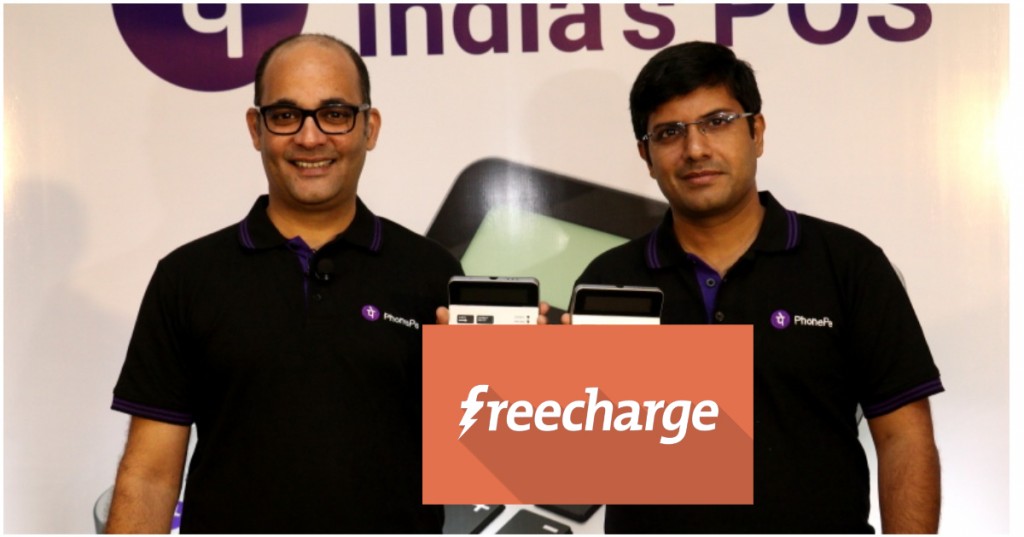 It's a pretty significant development, because it will mean that FreeCharge wallets can now essentially reside inside the PhonePe app. This could mark the coming together of two of India's largest payments companies — PhonePe is among the more popular UPI apps in the country with a near 40% marketshare, and FreeCharge is India's third largest wallet.
Both these companies together will look to take on Paytm, which competes with both their businesses. Paytm is India's most popular online wallet which pits it against FreeCharge, and it has just entered the UPI fray, pitting itself squarely against PhonePe. Sparks have already flown between PhonePe and Paytm after Paytm claimed to have done 25% of UPI transactions in the first month of its launch; PhonePe CEO Sameer Nigam rebutted saying that 90% of these transactions were for a mere Rs. 1.
While FreeCharge is now aligned with PhonePe, Paytm did have a chance to acquire the company at some point last year. As Snapdeal, FreeCharge's parent company, had struggled with layoffs, it had attempted to hive off FreeCharge, and Paytm was one of its potential customers. Paytm CEO Vijay Shekhar Sharma had then said in interviews that Paytm could end up acquiring FreeCharge, provided FreeCharge came at a reasonable price.
PhonePe had gotten even closer to acquiring FreeCharge — Flipkart and Snapdeal had come agonizingly close to a merger last year, but Snapdeal had pulled out at the last moment. Snapdeal had eventually decided to strike it out alone in India's e-commerce space, and had ended up selling FreeCharge to Axis Bank for an estimated Rs. 350 crore.
But things have taken a turn that has allowed PhonePe and FreeCharge to come together at the very beginning of 2018.  This partnership could be interesting, for it could change the contours of India's payments space — Paytm is the clear leader at the moment, but other players are now looking to cobble together partnerships in order to compete with the number one player.