E-commerce as a startup vertical was thought to be long saturated — not only are several multi-billion-dollar giants already in the fray, they make razor-thin margins themselves, which means that there isn't a lot of room for young startup looking to make a mark. But a three-year old Chinese company is showing the world that if you have a unique business model, it's possible to still innovate in e-commerce. And it's earned itself a neat $32 billion (Rs. 2,17,000 crore) valuation in the process.
Pinduoduo went public on the US markets on Thursday, raising $1.6 billion at a valuation of $32 billion. Pinduoduo was founded only in 2015, but has already taken the Chinese e-commerce market by storm. With 195 million monthly active users — for context, the 10-year-old Paytm in India has only 120 million montly users — it's rocked up Chinese e-commerce charts, and is being seen to be the next big challenger to Chinese e-commerce biggies Alibaba and JD.com.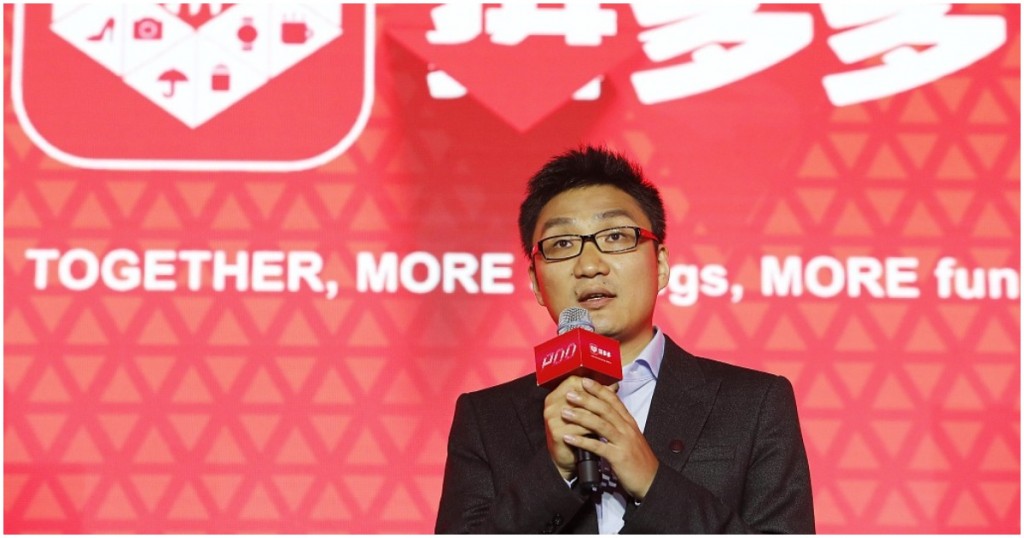 Pinduoduo's secret sauce
How Pinduoduo has managed to scale from virtually nothing to an e-commerce giant is with its concept of "team purchase," through which the company gives discounts to users who team up with other users to buy products. Pinduoduo's users share its product information on Chinese social networks like WeChat and QQ, and invite their contacts to form a shopping team to get a lower price for their purchases.
This approach proves to be a win-win, both for Pinduoduo and its users. With its users turning evangelists, Pinduoduo's cost of customer acquisition becomes virtually zero. Users themselves know their friends and family with similar preferences, and send over product listings to those who're likely to purchase them. Traditional e-commerce companies market to users through cookies and their browsing histories — Pinduoduo, in turn, uses real-world social networks to make sure its products reach consumers who're likely to buy them.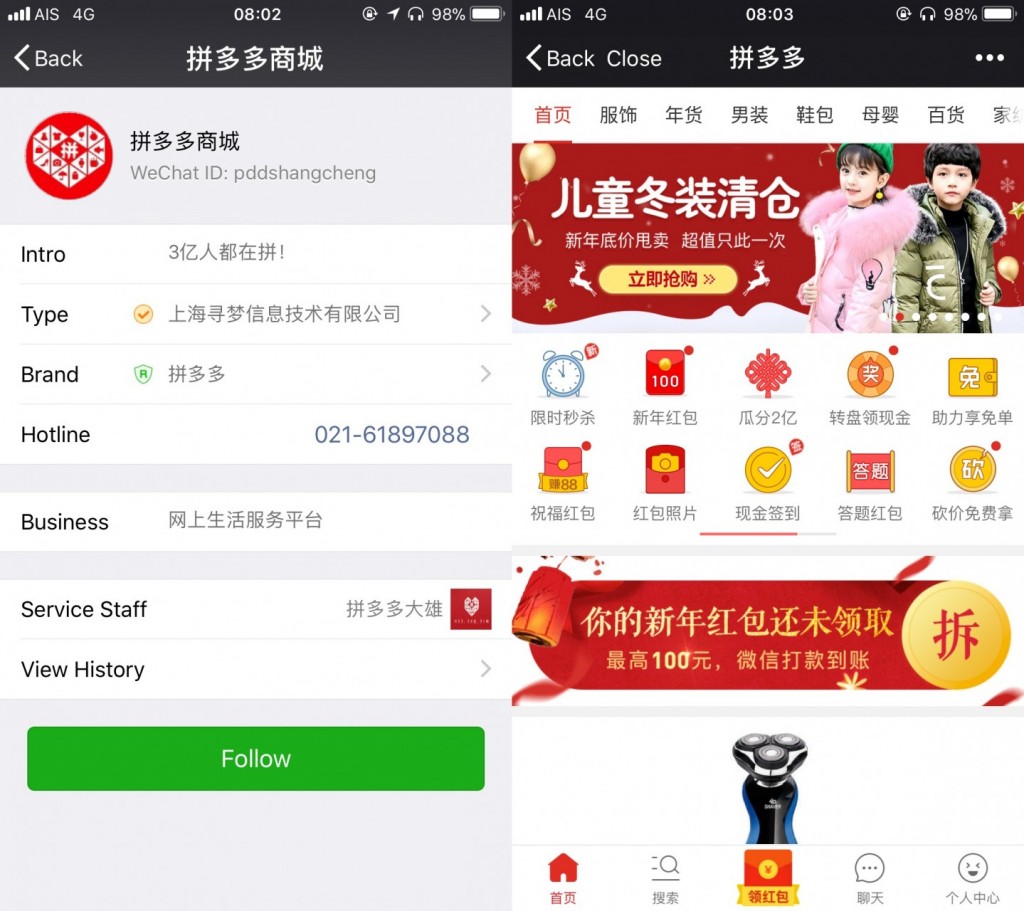 With its low customer acquisition costs, Pinduoduo passes the savings on to its customers, who often can get discounts of as much as 90% on their purchases. Pinduoduo makes sure it stocks items which have high-margins — instead of selling branded premium products, it sells everyday items like Tissue paper, and grocery products. Users from Tier-2 and Tier-3 cities make up 65% of Pinduoduo's customer base, while 70% of its users are women. And they're buying in droves — Pinduoduo has annual revenues of $38 billion, and more than 343 million annual purchasers who buy products from its network of over 1 million merchants.
It's all in the execution
While the ecosystem for such a social sharing e-commerce app had been around in China for a while — it has nearly 70% of its population on WeChat with the ability to share links with one another — it took someone with outside exposure to spot the opportunity. Pinduoduo's founder is 38 year old Colin Zhang. Zhang studied Computer Science in China before moving to the US to complete his masters. He then became one of Google's early employees, joining the company as a Software Engineer before the company had even gone public. But in 2006, he chose to return to China as a part of Google's inaugural China team. But a year later, he quit to start his entrepreneurship journey.
But life-changing success didn't come overnight. Pinduoduo is Zhang's fourth startup, having previously founded and sold an e-commerce company, a gaming startup, and two e-commerce backend companies that are still running. But with Pinduoduo he's hit it big — after its listing, Pinduoduo's stock rose 29%, and his 47% shareholding in the company makes him worth $13 billion. It also means that, overnight, he's become the 13th wealthiest man in China.
India next?
And it's probably a matter of time before somebody starts a Pinduoduo-like company in India. Indian entrepreneurs and VCs have never been shy of copying Chinese models, going as far as to bring China's bicycle sharing craze to India by launching several bike-sharing startups in the country, even though India's traffic and weather means that it's not a biking-friendly nation. But it might be much easier for a Pinduoduo clone to find its feet in India — much of India's online population is already on WhatsApp, and Indians, much like the Chinese, are a close-knit culture with an affinity towards finding bargains. If Indians are told to find 5 people who'll be willing to buy, say, oranges, so that all of them get a discount, it's not inconceivable that millions of housewives will leverage their WhatsApp networks to leap at the chance.
But what Pinduoduo's success also shows that there's always room for more innovation, no matter how saturated a market might seem at first glance. India's e-commerce revolution was led by Flipkart, but it produced 10 firms that more or less copied Flipkart's core model of an online marketplace with discounts. Most of these companies are now struggling — Snapdeal and ShopClues are flagging after making promising starts, and several companies, like AskMeBazaar, have even shut down. But as Pinduoduo shows, real riches might just lie with someone who thinks out of the box to come up with a new model that unlocks value that people didn't even know existed.