India's startups continue to hit the stock markets, and they continue to receive warm receptions from public investors.
Policybazaar today became the latest Indian startup to go public, with its shares listing on the stock markets. Policybazaar's shares were listed at a price of Rs 940-980, but opened trading at a price of Rs. 1200, which was a 17% premium over the IPO price. During the day, Policybazaar's shares surged 25% over their list price to Rs. 1249 per share, before paring some gains and ending the day at Rs. 1202 per share.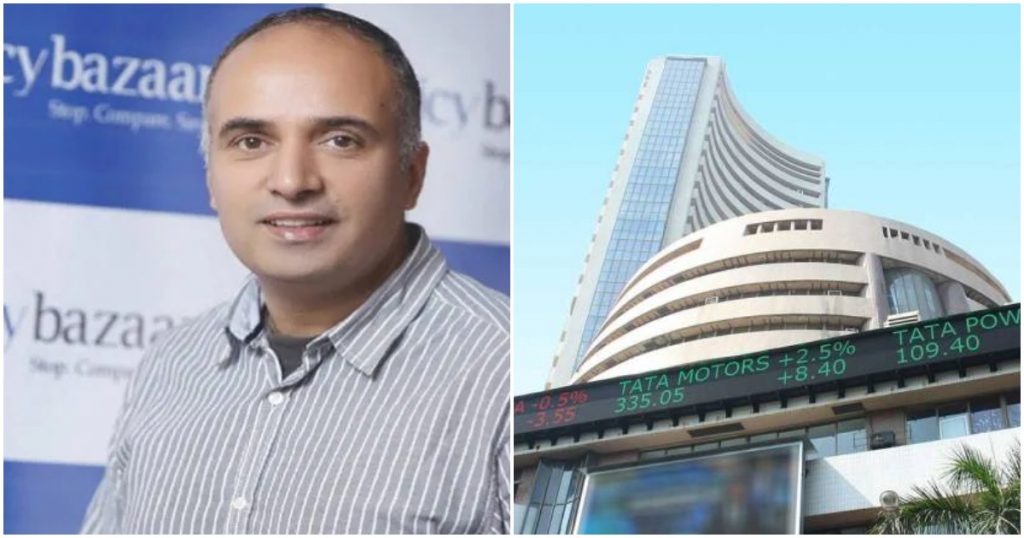 More impressively, Policybazaar's share price gives the company a valuation of nearly $7 billion. This is nearly three times as much as the valuation of $2.5 billion at which it had last raised funds in the private markets in March this year. In effect, Policybazaar's valuation, after being listed on the stock markets, has risen nearly threefold in the last 8 months.
This is par for the course for how other tech IPOs have performed. Zomato had last privately raised funds at a valuation of around $5 billion, and is now valued at around $15 billion on the stock markets. Nykaa has done one better — it had raised funds at a $1 billion valuation earlier this year, and is currently valued at around $14 billion on the stock markets. But it's not as though every startup listing has seen gains over the IPO price — Cartrade, which had gone public earlier this year at a price of Rs. 1600, now trades at a price of Rs. 1134, which is a 30% cut from its IPO price.
Like other hot startup IPOs, while Policybazaar's stock is expensive — the stock is currently trading at 43x its sales in FY22 — the company does have a captive share of the market it operates in. As of FY2020, Policybazaar is India's largest digital insurance marketplace with a 93.4 percent market share based on the number of policies sold. And while other competitors have popped up, it still maintains a commanding lead in selling insurance policies online — in FY20, 65.3 percent of digital insurance sales in India by volume was transacted through Policybazaar. India remains a country with low penetrations of insurance, and if Policybazaar can keep its lead in the digital insurance space, it can have a lot of headroom to grow in the coming decades.
And that's what Policybazaar founder Yashish Dahiya seems to be planning. "I personally do not have a trader's mentality, I have a builder's mentality. I have never invested in a stock, the only thing I have built is Policybazaar," he said in an interview after the listing. Public investors who've lapped up Policybazaar's Rs. 5000-crore IPO will be watching with interest as he continues building the company he'd founded all the way back in 2008.