If the Tatas had acquired a high order frequency startup in Big Basket to bolster their super app ambitions, Reliance now appears to have done one better — it's acquired a startup from which customers order daily.
Reliance appears to have finally acquired Milkbasket after two senior Reliance Industries Limited Directors joined the company's board. Reliance veterans Nikhil K Chakrapani and Rajendra Kamath have joined as additional directors on Milkbasket board as of 19th July, ET reports. Rajendra Kamath is Chief Financial Officer (CFO) of Reliance Retail Value, and has been associated with Reliance for the last 29 years. Nikhil K Chakrapani is CFO of Reliance Content Management, and is also a director at Jio Infrastructure Management.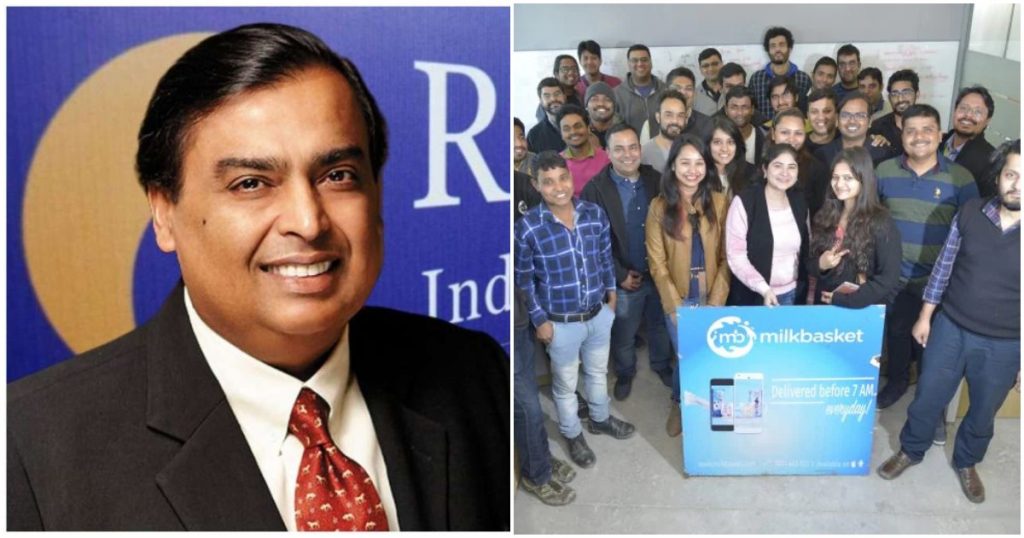 Simultaneously, Anant Goel, who was the cofounder and CEO of Milkbasket, has resigned from the board. He's also resigned as CEO. It had been reported in May that Reliance was in the final stages of acquiring Milkbasket at an estimated cost of $40 million (Rs. 300 crore).
But the acquisition hadn't been straightforward. Kalaari Capital, which had been one of the early investors in Milkbasket, had earlier sold 15% of its stake to a company named MN Televentures against the wishes of the company's founders. The Milkbasket founders had hinted that MN Televentures was related to Reliance, and by selling 15% of their company to MN Televentures — its owner is on the board of Jio Infocomm — no company other than Reliance would want to acquire it.
Milkbasket's founders had then allegedly dithered in handing over the company's shares to MN Televentures, following which MN Televentures had approached the National Company Law Tribunal over the delay. The ensuring controversy and legal proceedings would've further meant that no company other than Reliance would've been particularly keen in acquiring the startup.
There's a reason why Reliance is jumping through so many hoops to get its hands on Milkbasket — Milkbasket delivers milk to consumers every morning in cities including Bangalore, Hyderabad, Chennai, Noida, Delhi and others. Milk products by themselves have very low margins, but what makes milk delivery an attractive business is the potential of tagging on other sales with these orders — customers buying milk regularly can first be prodded into buying other products including bread, eggs, and then into higher margin products like groceries. Once customers are used to ordering from the platform, they can eventually — in theory — be persuaded into making other purchases of high-margin goods, like electronics, from the same platform.
This is where Milkbasket can neatly fit into Reliance's plans– Milkbasket can bring a new set of loyal users to Reliance, which can then try to migrate them into making purchases on JioMart. The Tata Group appeared to have tried the same strategy by acquiring grocery delivery app Big Basket, which can be the fulcrum of its super-app plans . Other e-commerce players, including Amazon and Flipkart, also have been focusing on their own grocery verticals to get repeat orders. With Reliance now seemingly in the possession of its own high-frequency app in Milkbasket, the race for customers in India's e-commerce space appears to have heated up yet again.