Oyo's latest investor isn't a Venture Capital firm, isn't Indian, and isn't even a hotel chain.
Singapore-based ride hailing giant Grab has invested just over $103.4 million (Rs. 730 crore) into India's largest hospitality startup Oyo Rooms. The investment is a part of the $1 billion fundraise that Oyo had announced just last month. Grab, through a Cayman Islands-registered entity A1 Holdings, has been issued 2,884 cumulative Convertible Preference share of Oyo at the price of $34,670 a share.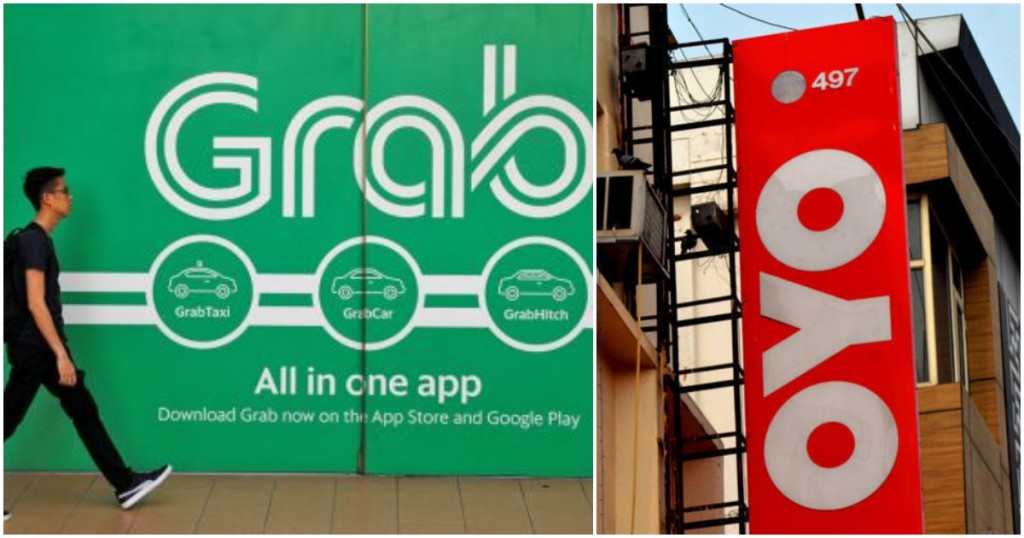 It wouldn't immediately be apparent why Grab would invest in Oyo — Grab was founded in June 2012, and provided ride-hailing services in Singapore, much like Uber in the US. Since then, Grab has expanded its geographic footprint, moving into Malaysia, Indonesia, Philippines, Vietnam, Thailand, Myanmar, and Cambodia. It's also expanded its product portfolio — apart from cab and bike hailing services, Grab now also provides food delivery and logistics services. But the company had shot into prominence in May this year when after a years-long battle, it had acquired Uber's south-east Asia operations, forcing Uber to bow out of yet another international market.
But while Grab doesn't appear to have any synergies with Oyo, they do have something in common — Softbank. The Japanese Venture firm is the biggest investor in both the companies, and it's possible that it has something to do with the latest investment. Like Grab, Oyo is also expanding geographically — it now has more hotels in China than in India, and has a smattering of a presence across several other countries. It's possible that Oyo and Grab could simultaneously enter newer markets, such as Indonesia, or associate with each other in some way in the markets in which they both currently operate, such as Malaysia.
And Grab's investment into Oyo shows how the nature of startup investments is changing. Startups traditionally raised money from venture capitalists, who provided the cash but didn't interfere too much in day-to-day operations. Startups then started raising money from large companies which wanted to enter their line of business — Google, for instance recently invested in Dunzo, primarily because it wanted to understand and collect data on the urban Indian consumer, and e-commerce startup Fynd, because it wanted to understand India's e-commerce market.
Grab's investment in Oyo fits neither of these categories. Both companies have similar valuations — Grab is valued at $10 billion, while Oyo is valued at $5 billion. They have no overlapping businesses — Grab operates in the ride hailing space, while Oyo lets out hotel rooms. But modern startup investing might just be about capturing markets instead of businesses — Grab could've wanted a presence in India in China which Oyo has, while Oyo could've benefited from the markets that Grab operates in.  These are interesting times for startups, and this deal might just pave the way for several such similarly-incongruous deals going forward.