Sachin Bansal has already made his millions through one Indian unicorn; he now wants to make some money off another.
After exiting Flipkart with $1 billion (Rs. 7,000 crore) in the bank, Sachin Bansal could soon invest a large portion of his gains in Ola. Bansal is looking to invest as much as $100 million (Rs. 740 crore) into the ride-hailing startup, reported Economic Times. The deal, if it materializes, would become the largest personal investment ever in an Indian startup.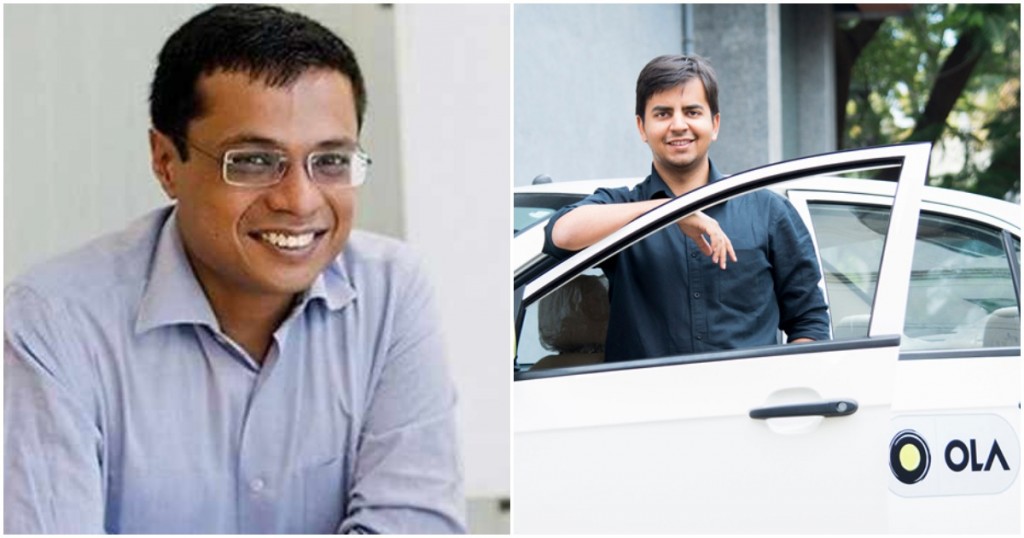 When Bansal had left Flipkart in April after it was acquired by Walmart, speculation had been rife that he would soon begin putting his new-found richest into backing Indian startups. Bansal had been a prolific angel investor even while he was at Flipkart, investing nearly 10 startups in the period. Some of his prominent picks included Inshorts, Ather Energy and Unacademy, but those investments had been small — they'd usually been to the tune of $1-2 million.
Bansal's $100 million investment in Ola wouldn't only be large in absolute terms, but also represent a significant portion of his overall wealth — Bansal would be putting 10% of his overall net worth in a single startup. But Ola isn't a small startup any more — it's already navigated through the uncertain early years as a company, and after making its mark in the ride hailing in India, has already expanded into international markets including Australia, New Zealand and the UK. While Ola's valuation hasn't changed very much in the last few years, Bansal feels there's some upside that could materialize in the coming years.
Flipkart and Ola have also worked together in the past — both companies were a part of the IndiaTech initiative, which had lobbied against foreign firms which they claimed were dumping capital in India. Sachin Bansal and Ola CEO Bhavish Aggarwal also seem to share a good personal equation — when Aggarwal had been named among Time's 100 people of the year, Sachin Bansal had written his snippet for Time. 
"For those who meet Bhavish Aggarwal for the first time, his polite, soft-spoken demeanor is impossible to forget. Get to know him a little more and you will soon notice his vision, passion and determination to stand against all odds," Bansal had written earlier this year, hailing Aggarwal for building a world-class ride hailing company out of India. "The wishes of a billion Indians, mine included, are riding in his cab," he'd concluded. Turns out, Bansal could be riding his cab after all — and the fare will be a cool $100 million.