India's space startups aren't just building cutting edge rockets and engines, but they're also building the accompanying infrastructure to power their missions.
Chennai-based space startup Agnikul Cosmos has set up India's first launchpad that will be operated by a private player. The launchpad, built at Sriharikota, has been designed by Agnikul and was executed in support with ISRO and N-SPACe (Indian National Space Promotion and Authorization Center). The launchpad has two sections which are situated 4 km from each other: the Agnikul launchpad (ALP) and the Agnikul mission control center (AMCC). All critical systems connecting these two sections have backups to ensure 100% operationality during countdown.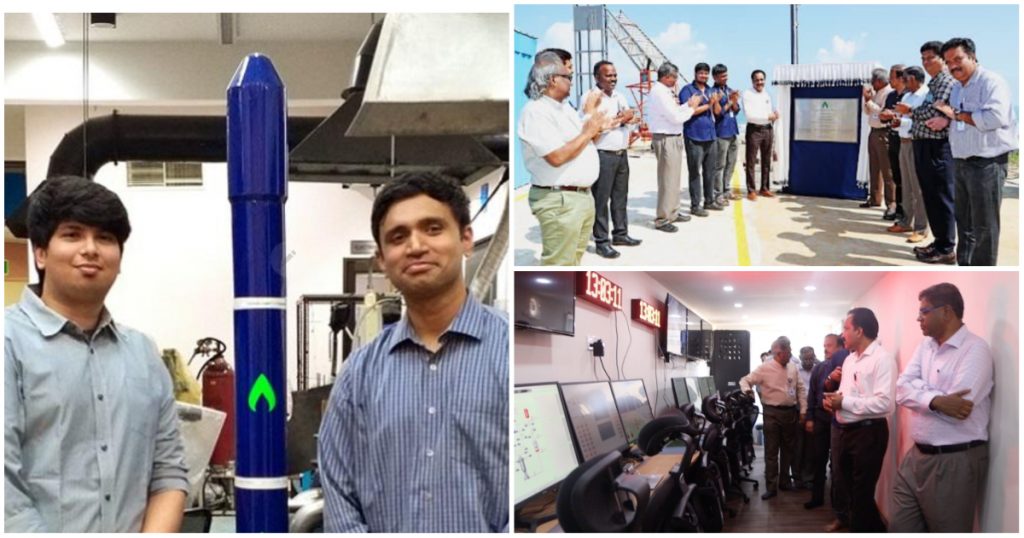 "The ability to launch from our own launchpad while still working with ISRO's launch operations teams is a privilege that we have been granted by ISRO & IN-SPACe," said Agnikul CEO Srinath Ravichandran. "The new reforms that have been brought in by the Department of Space truly accommodate everyone's dream of going to space," said Agnikul co-founder Moin SPM.
The launchpad is specifically built keeping in mind the necessity to support liquid stage controlled launches, while also addressing the need for ISRO's range operations team to monitor key flight safety parameters during launches. Additionally, it has the ability to, as necessary, share data and other critical information with ISRO's Mission Control Center.
Agnikul will use the launchpad to launch its maiden mission, which will be built using a patented 3D printed engine. Just last week, Agnikul had become the first company in the world to successfully test a single-piece 3D printed rocket engine. Agnikul's single-piece engine 'Agnilet' has been fully designed and manufactured in India.
Agnikul Cosmos is one of the new crop of space startups which have mushroomed since the government indicated that it wanted to open up the space sector to private players. Agnikul was founded by Srinath Ravichandran, who has an engineering degree from College of Guindy and an MS in Aerospace Engineering from University of Illinois, and Moin SPM, who has a degree in Aerospace Engineering from Anna University, and an MBA in Aeronautics from University of Newcastle.
The duo founded the startup in 2017, and it was initially incubated at the National Center for Combustion R&D at IIT Madras. In 2018, the startup fired its first set of igniters and single injector element based thrusters. In 2019, the company raised funding, and signed agreements with potential customers. In 2020, the company raised its Series A, and also signed a partnership with ISRO. Agnikul has thus far raised Rs. 105 crore from investors including Anand Mahindra and Naval Ravikant.
Agnikul isn't the only Indian space startup that have made the news in recent times. Earlier this month, Hyderabad-based Skyroot had become the first Indian private company to launch its own rockets with a successful launch of its Vikram rocket. Just last week, Indian space startups Pixxel and Dhruv Space had launched their satellites abroad ISRO's PSLV mission. And with Agnikul Cosmos now building India's first private launchpad — to launch a rocket that uses their own engine — it appears that the star of India's space startups has never shone brighter.