Swiggy has finally followed Zomato into the physical dining space.
Swiggy has announced that it is acquiring Times Internet-owned Dineout. While the terms of the deal weren't reported, a source said that the deal was valued at an estimated $200 million (Rs. 1500 crore). Dineout offers table reservations and discounts at 50,000 restaurants across India. Its four founders will join Swiggy post the acquisition, and the company will continue to exist as a separate brand.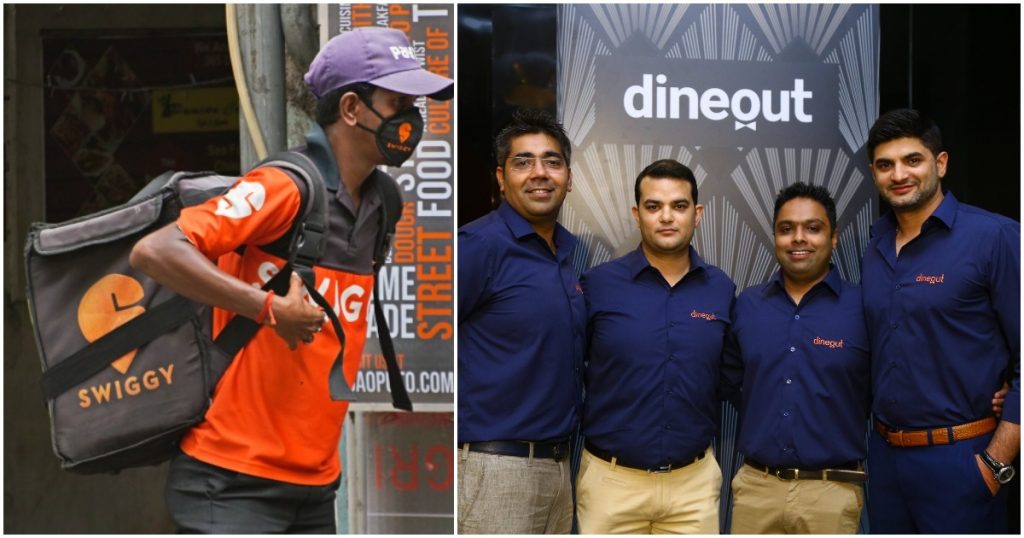 "Dineout is a well-loved brand that enjoys loyalty from both consumers and restaurants," said Swiggy CEO Sriharsha Majety. "Times Internet and the founding team should be credited for the transformational impact they have brought about in the dining out experience through their products, technology, and vast selection of restaurant partners. The acquisition will allow Swiggy to explore synergies and offer new experiences in a high-use category," he added.
"We are proud of the positive impact that Dineout has created for consumers and restaurants, helping streamline and improve the eating out experience," said Times Internet Vice Chairman Satyan Gajwani. "Swiggy + Dineout is a powerful combination, and we are excited to join forces with Swiggy as we continue to look for ways to delight customers," he added.
Dineout had been founded in 2012 by Ankit Mehrotra, Nikhil Bakshi, Sahil Jain and Vivek Kapoor. It had been acquired by digital behemoth Times Internet just two years later for an estimated value of just Rs. 60 crore ($10 million). Dineout is now present in 20 Indian cities, and enables customers to discover restaurants, book tables, and even unlock discounts and offers through Dineout Passport. Dineout makes the bulk of its money by selling annual memberships to restaurants and customers, and through its billing payments solution.
Dineout will help Swiggy compete directly with Zomato in the physical restaurant space. Like Zomato, Dineout has the menus of popular restaurants along with ratings and reviews; like Zomato's Zomato Pro, Dineout also offers a similar loyalty progam in Dineout Passport. Zomato has previously experimented with live events, and Dineout too has been dabbling in live events and experiences in recent years.
But what's possibly the most interesting part of the deal is the timing. With the coronavirus pandemic finally ebbing away and customers returning to restaurants and live events with a vengeance, Swiggy appears to be looking to capitalize on the trend by acquiring a restaurant booking platform. And there's its rivalry with Zomato possibly at play as well — Zomato had first stepped into Swiggy's grocery delivery space by acquiring grocery delivery company Blinkit; Swiggy now appears to be returning the favour by entering into Zomato's physical dining space with Dineout.