India's food delivery apps might all be mired in hundreds of crores of losses, but they're now looking at the some creative ways to make money.
Swiggy appears to have begun advertising within its app on the screen which displays the order status. Some users reported that the icon which usually shows the location of the Swiggy delivery partner had been converted into a Croma truck. Tata-owned Croma doesn't have much to do with Swiggy, so it appears that this was ad that was paid for by Croma.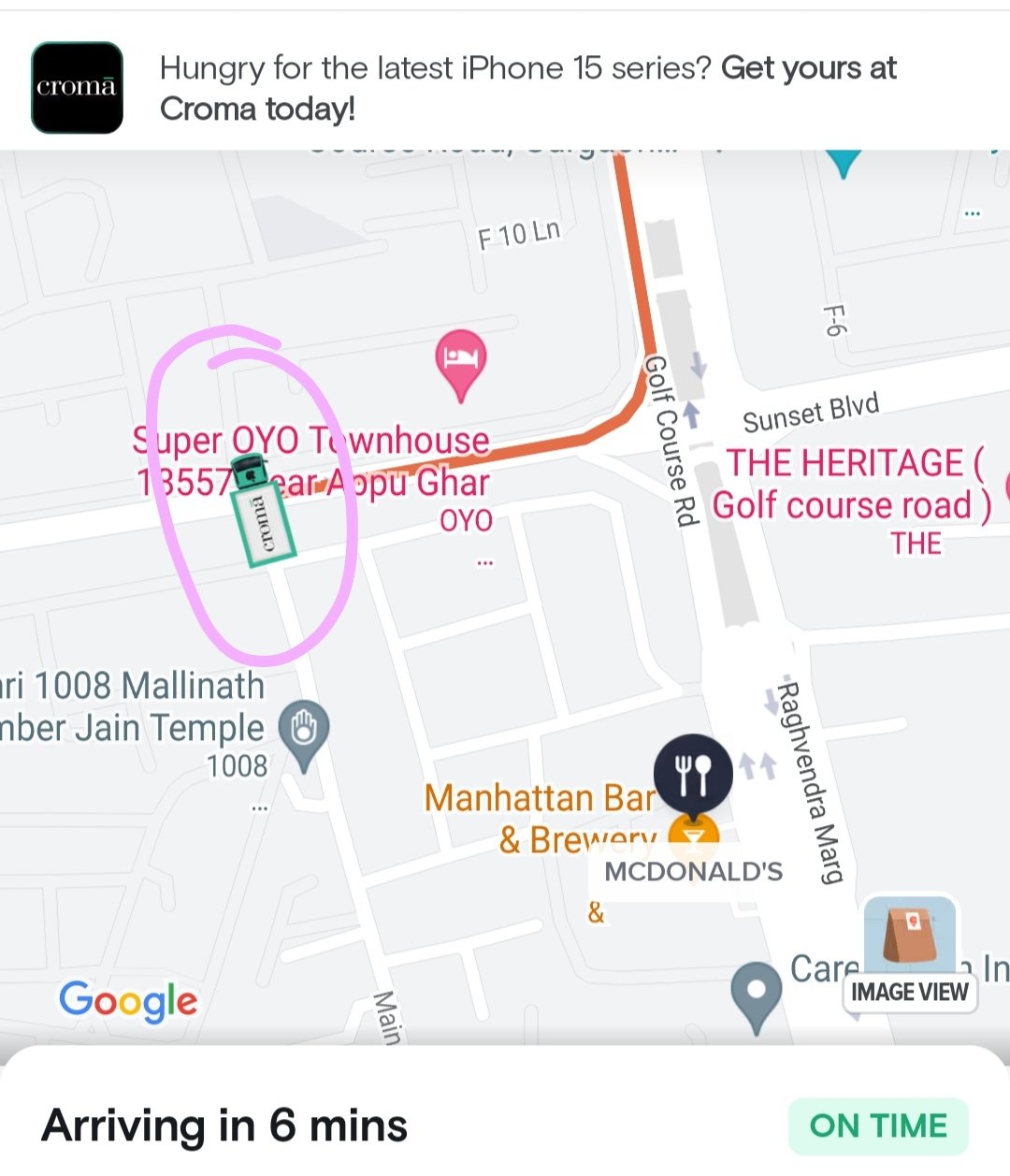 It would make sense for brands to advertise on Swiggy's delivery screen. Users visit this screen several times when they're waiting for their order, and having a brand displayed on it could be a nice top-of-the-mind recall branding exercise. Also, the truck only replaces the usual bike icon that Swiggy normally shows, so this ad wouldn't be appear to be overly intrusive. And to help with click-throughs, Swiggy even shows a small bit of text at the top of the screen. "Hungry for the latest iPhone 15 series? Get yours at Croma today!" it says.
It's unclear how much Swiggy is charging Croma, but this ad placement could be making it some serious money. Swiggy has 20 million monthly users in India, and if it can show Croma's branding to all of them, the placement can be worth quite a lot. The ad is unusual, and users are likely to notice it more than other conventional ads. And Swiggy is used largely by affluent users in India's top cities, so brands could be able to effectively target India's well-heeled audience through this ad widget.
Swiggy isn't the only comapany that's experimented with ads in unusual places. In the US, Uber shows ads from different brands to users while their cab is being booked. In India, Ola had placed screens in its cabs through the Ola Play initiative, and had run brand partnerships on it. Swiggy, though, has the advantage of having previously played around with the delivery icon — the company had replaced the icon with the Vikram lander to celebrate India's moon landing, and has replaced it with a horse when a video of a man riding a horse wearing a Swiggy T-shirt had gone viral.
Swiggy, though, now appears to be have entered into a commercial partnership to monetize its screen space, and perhaps for good reason. The company is India's highest loss-making unicorn, having registered losses of Rs. 3,629 crore last year, and had even fired employees earlier this year to cut costs. It's now looking at newer ways to make money — it's begun charging users a Rs. 2 "platform fee" for using its services, and now seems to be monetizing its delivery screen space as well. It remains to be seen if these measures can push Swiggy into the black anytime soon, but for the moment it seems to be trying to eke out any value it can from any part of its app experience.