India's home services market has seen quite a bit of churn over the years — several companies have tried their hands at cracking the space, but it hasn't always been easy. Several startups shut down along the way, and others ended up being acquired by bigger players. One company that's been going strong since being founded in 2014 is UrbanClap. It's raised $110 million (Rs. 770 crore) so far, and at a reported valuation of around $500 million, is one of the biggest companies in the space. CEO Abhiraj Singh Bhal spoke with OfficeChai around the company's progress, how its financials look, and why 5 years into running a successful startup, he still drives to work in an i10.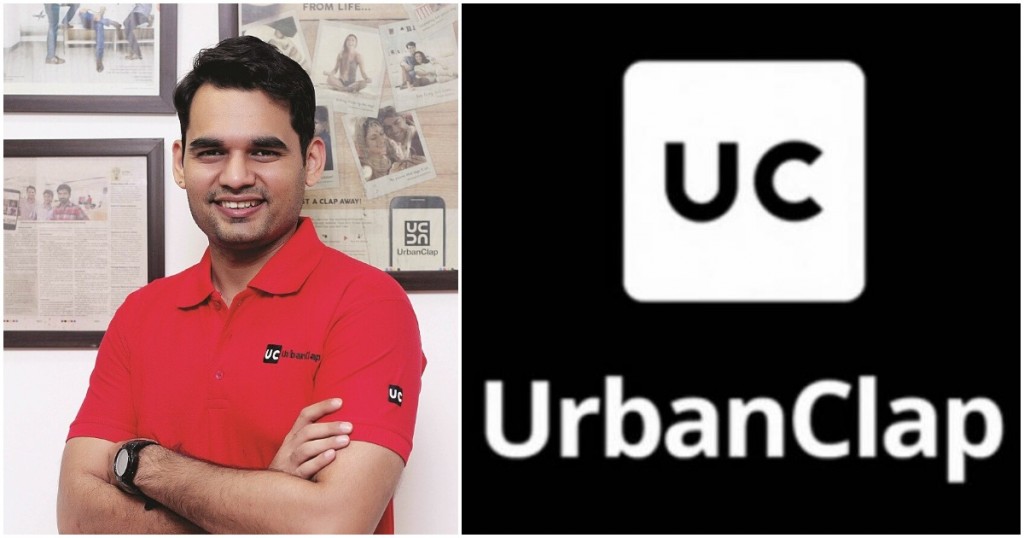 OfficeChai: UrbanClap has been in the news lately for expanding into Abu Dhabi and Dubai. How did you decide to enter these two markets, and what's the experience been like so far?
Abhiraj Bhal: In 2017, we were three years into building UrbanClap, and we were already present in the 8-10 metros of India. We had a choice to make — should we go into the next 10-15 cities in India, or wait a couple of years to expand into Tier 2 markets, and look into expanding internationally. So we discussed internally and felt that it would be a good idea to try at least one international geography. So in April 2018 we launched Dubai. The thought process was simple. We said, look, we have a model that works in India — there's no fundamental reason why this model can't work in some other parts of the world. It was a model that was made in India, but can be exported.
OfficeChai: What made you pick the Middle East? Ola for instance has expanded into countries like Australia, New Zealand and the UK, and Zomato is present in quite a few countries as well. So how did you zero-in on the Middle East?
Abhiraj Bhal: It was the first time we were going abroad. We wanted to take a calculated bet — we were taking a risk, but we wanted to take a calculated risk. Dubai and UAE in many ways seemed like an extension of India — they have a very large Indian diaspora, many service professionals in those regions come from the Indian subcontinent, and it's a dollar market, which made it attractive from a financial standpoint.
OfficeChai: What's the process of expanding into a foreign country? Do you first send someone over to explore the market? What are the legal and regulatory challenges like?
Abhiraj Bhal: At the highest level, the idea to expand internationally has to start with the ambition of the leadership team and the founding team. The other things follow, which include market landscaping, market surveys, legal and regulatory due diligences. But to start with, one has to really want to be playing in geographies outside of India. That's usually a mental block, more than anything else — lots of people assume that going international is very, very difficult. Not to say that it's easy — it really is difficult. But it's not something that can't be done, and it's not something that one can't solve for.
Our approach has been to be methodical with our expansions, and not go berserk. We want to be steady and keep launching markets from time to time. We launched Dubai last year; we then waited for five quarters for Dubai to reach a certain degree of stability and really understand how things were going. Then we launched in the adjacent market of Abu Dhabi. And towards the end of this year, we could launch in our third international market, which could be in south-east Asia.
OfficeChai: How is your home market of India shaping up?
Abhiraj Bhal: There are phenomenal growth opportunities in India. As we're moving abroad, we're also expanding into Tier 2 India. So far we're in 10 cities in India; we're going to launch another 4 cities in India in the next month or so. And hopefully by the end of FY20 we'll be present in 15+ cities. We continue to be very bullish on India, and the growth story of India. India continues to occupy massive mind share of the founding team and the management team.
OfficeChai: How big is UrbanClap now?
Abhiraj Bhal: We have 20,000 service professionals who work pretty much exclusively with us. They're training,  quality control, certifications, uniforms, bank account opening, loans, insurance, product procurement etc, it's all done by us.  Through these 20,000 service professionals we are delivering 6,50,000 orders every month. We're growing at 180-200% year-on-year.
OfficeChai: So are these service professionals UrbanClap employees or are they independent partners like with Uber and Ola?
Abhiraj Bhal: The latter. We don't demand exclusivity, we like to earn exclusivity. That means we'd like to send them so many jobs that they don't have to work anywhere else. Some of our partners make as much as Rs. 80,000-1,00,000 a month. For almost all our service partners, being on UrbanClap is a significant step up from what they'd make in the offline world. 
OfficeChai: How have your different service verticals grown over time? Since you take a flat commission of around 20% from your partners, are you slowly moving into higher value categories?
Abhiraj Bhal: We have three major verticals at UrbanClap. The first is beauty and wellness, which includes salon at home, massage, haircuts, make-up, yoga and fitness . Their pricing ranges from Rs. 300 for a haircut, to a couple of thousand rupees for beauty treatments. This category is very attractive for us and growing very very fast — it constitutes around half the marketplace. The second category is home repairs and maintenance which includes electricians, plumbers, carpenters, appliance repair and cleaning. This is a large vertical for us, it makes up 40-45% of our revenues. The order values for electricians and plumbers are low, but some categories here, such as appliance repair, have order values that are comparable to those in the beauty and wellness segment. The third vertical is one we've just launched — painting and pest control. Here the average order values are just phenomenal. Painting order values can be as much as Rs. 25,000. Here we're still in investment mode and growing the business.
OfficeChai: So what do the unit economics of UrbanClap look like? You make a commission on every order, but you overall don't make profits. What are your major expenses?
Abhiraj Bhal: Our unit economics are fairly healthy. When most people talk about unit economics, they look at gross margins. For us, the gross margins are almost 90%. If a customer pays Rs. 100, we keep Rs. 20. The only costs we incur at this point are AWS, bandwidth & hosting, payment gateways and so on, and we end up with Rs. 18 (90% of Rs. 20). At a gross level margin, we are very attractive and healthy. Then comes in call center operations, marketing and so on, and you eventually arrive at the contribution margin. UrbanClap is extremely contribution positive, both overall and on a per-order basis. Then below the contribution margin line are fixed costs, like training centers, training center equipment, salaries and other operating expenses for technology and other teams you operate, and investments in trust and safety of the marketplace. These are the costs in which one is in investment mode and that's what results in us, at this point of time, being unprofitable. We estimate that we'll continue to make losses this year, and most of next year. Six to eight quarters from now we aim to hit profitability.
OfficeChai: So what'll change when you are eventually profitable? Will you have more scale, or will you cut down on costs?
Abhiraj Bhal: We'll scale. Fixed costs don't scale with the top line, so as we scale and grow our top line, we'll be able to cover our fixed costs, and then generate some cash and profits.
OfficeChai: What's it like working at UrbanClap? What sort of perks do you offer to your employees?
Abhiraj Bhal: One of our main cultural pillars is ownership, which means that every employee acts like an owner. From our side, this means we're very generous in the ESOP grants we give to our employees. We've had two buybacks, which is unheard of in India's startup ecosystem, especially when the founders haven't sold a single share in the company. Once employees act like owners, they don't need to be told what to do or policed. We assume our employees are responsible, and they understand their goals and their priorities. I personally work five and a half days a week. On Saturdays I come in at 10 or so, and leave by around 4. Every other I come in by 8-8:30 and leaving at around the same time in the evening.
As long as you're meeting your objectives and taking ownership, it's completely up to the employees whether they come in to the office early or late. You work from here, you work from Timbuktu, I don't really care. We encourage our team members to have meaningfully healthy work-life balance — to sleep 7-8 hours a day and exercise. We don't want our employees to stay back in office till 11 or 10 or even 9 in the night.  Our customers lead normal lives, and we need to lead normal lives too to have empathy for them and make products for them. I lead a pretty normal life too — I drive an i10, and I live in a very simple fashion. Me and my wife live like any of our customers would live, and we maintain a certain discipline around our routine and our lifestyles.