India's startup unicorn rush of 2021 shows no sign of slowing down.
Automobile marketplace Droom has become India's latest unicorn startup after raising $200 million from investors including 57 Stars, Seven Train Ventures, and others. The fund raise valued Droom at $1.2 billion, which means that the company is the 17th startup to join the unicorn club in 2021.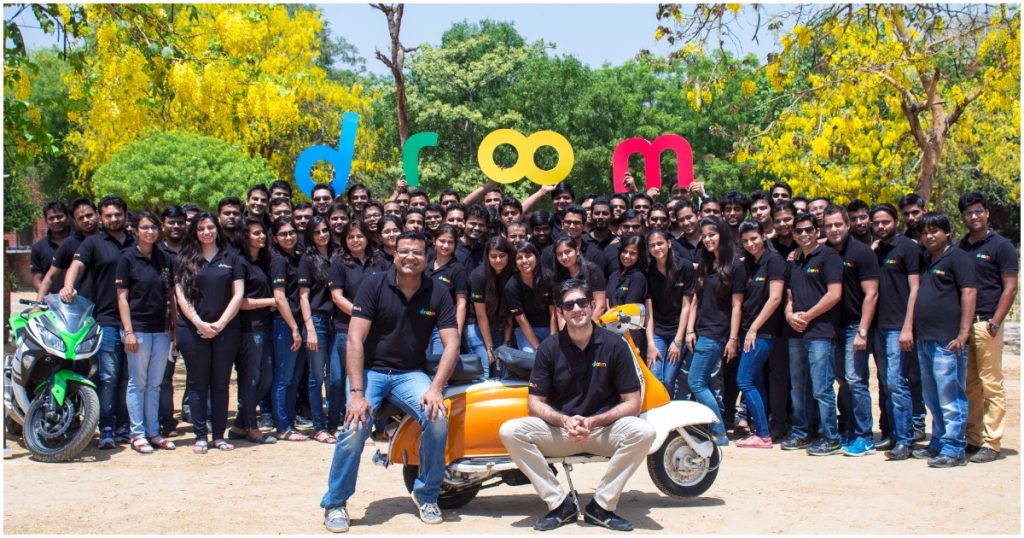 "Over the past 7 years, we have invested millions of dollars and thousands of human hours to build a full technology-based end-to-end transactional marketplace for buying and selling of automobiles online," said Sandeep Aggarwal, founder and chief executive of Droom, in a statement. "Droom has been on a steady growth trajectory after Covid. While automobile is the largest retail category, it is the least penetrated online. In a post-pandemic world, we expect automobile buying and selling to shift online rapidly," he added.
Droom had been founded in 2014, and allowed users to buy and sell cars. Droom claims to use technology to help people discover cars and prices, and says it offers a "21st century experience" in buying and selling cars. Droom now has over 6 lakh automobiles for people to choose from which are worth $14 billion, and has 20,000 auto dealers on its platform. The company says it has a presence in 1091 cities in India.
Droom says it doesn't just buy and sell cars, but has built an entire ecosystem around automobiles, including its used pricing engine Orange Book Value, which it says has got 460 million queries, its vehicle inspection platform ECO which has over 1000 inspection points and has performed over 1.5 lakh inspections, and its History database, which has details of over 250 million vehicles. Droom says it is also in the financial services space, and offers loans and insurance for cars.
Droom isn't yet profitable, but says it's working towards reaching that milestone. Droom says it is on track to touch a gross merchandise value of $2 billion, and clock net revenue of $65 million in 2021. Crucially, Droom is calling its latest round a pre IPO round, indicating that it wants to go public in the near future.
India's car market is competitive, and last year Cars24 had become the first automobile startup to reach the $1 billion valuation. Apart from Cars24, Droom competes with CarDekho, Spinny and CarTrade in the used car marketplace space.
Droom isn't the first unicorn that Sandeep Aggarwal has founded. He'd previously founded ShopClues, which had become a unicorn in 2016. His ShopClues journey had ended in dramatic terms — ShopClues had been founded by Aggarwal, his wife Radhika Aggarwal and Sandeep Sethi, and Aggarwal had accused his wife of having an "illicit love affair" with his other cofounder, and then throwing him out of the company he'd co-founded. After being cast out of ShopClues, Aggarwal had founded Droom, and has now managed to turn it into a unicorn. ShopClues, though, hasn't fared quite as well — after being once valued at $1 billion, ShopClues was acquired by a Singapore-based platform for just $70-100 million in 2019. With his new startup Droom now worth $1.2 billion, Aggarwal might have found vindication in more ways than one.