Tech stocks across the world might be in freefall, startups might be hunkering down for the funding winter, but Adam Neumann has managed to create a unicorn before even launching a company.
WeWork founder Adam Neumann's new real estate startup, named Flow, has raised $350 million from respected venture fund Andreesen Horowitz. The funding values Flow at $1 billion, instantly according it unicorn status. Interestingly, Flow hasn't yet been launched, and its website merely says that it is coming in 2023.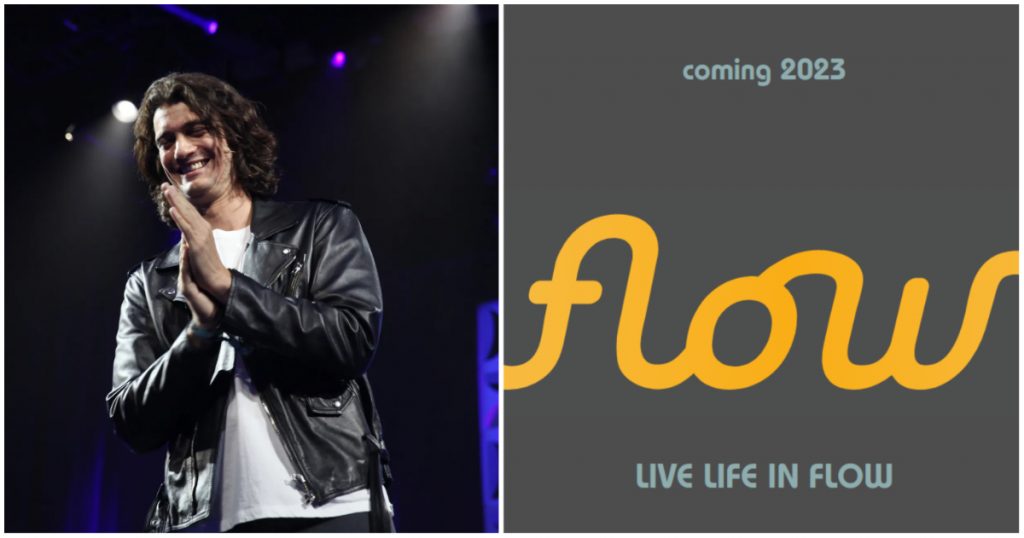 "We are excited to partner with Adam Neumann and his colleagues on Flow," Andreesen Horowitz's Marc Andreesen wrote in a post. "Adam is a visionary leader who revolutionised the second largest asset class in the world — commercial real estate — by bringing community and brand to an industry in which neither existed before. We think it is natural that for his first venture since WeWork, Adam returns to the theme of connecting people through transforming their physical spaces and building communities where people spend the most time: their homes," he added.
Flow will likely be a WeWork of homes — like WeWork had transformed office spaces by taking up buildings on long term leases and turning them into coworking spaces, Flow will do something similar for residential homes. Andreesen indicated that like WeWork, Flow will focus on building a community of like-minded individuals, and hope to transform the entire residential industry. Residential real estate is the largest asset class in the world, and that perhaps played a part in getting Flow a $1 billion valuation before launch.
The bigger factor, in all likelihood, was Adam Neumann himself. Neumann had been the charismatic, albeit controversial, founder of WeWork. While not having a background in technology, or real estate, he'd managed to reinvent the office industry through WeWork. At its peak, WeWork was the second-highest valued startup in the world, and was worth $47 billion.
But Neumann had been ultimately been booted out of the company he'd founded. It turned out that Neumann himself had owned some of the buildings that he was leasing out to the company, and that created a conflict of interest that he was unable to explain away. Neumann had also himself registered the trademark "We", and was charging the company $6 million (Rs. 42 crore) per year to use it. Some of his personal eccentricities had also come to the fore — Neumann used to walk around everywhere barefoot, and once he turned vegetarian, forbade employees from expensing non-vegetarian items when they ate out. Some eccentricities were slightly more serious — Neumann had allegedly smoked marijuana on a private jet, and also used to have tequila shots in the office, once allegedly showing up to an investor meeting with a hangover.
Neumann, however, has now managed to land Andreesen Horowitz — one of the world's most prominent investors — for his second startup. Over the last few years, unicorns are being created faster than ever — the record for the creation of fastest Indian unicorn, for instance, has come down from nearly three years in 2016 to 6 months now. But Flow has blown that discussion out of the water, becoming a unicorn a year before it's even been launched. It remains to be seen if Flow is able to justify thee trust that Andreesen Horowitz has placed in it, but it's pre-launch unicorn status will ensure that the company has plenty of eyeballs on it when it finally goes live next year.