What was thought to have been India's most disruptive payments product in recent times might just be finding it hard to get off the ground.
Months after WhatsApp had launched its UPI-based payments feature in India, buzz around the supposedly transformational launch appears to be fast dying down. While WhatsApp has released no numbers around usage and transactions, anecdotal evidence, along with data collected from third-party sources, suggests that WhatsApp Pay hasn't quite made the splash that many had anticipated.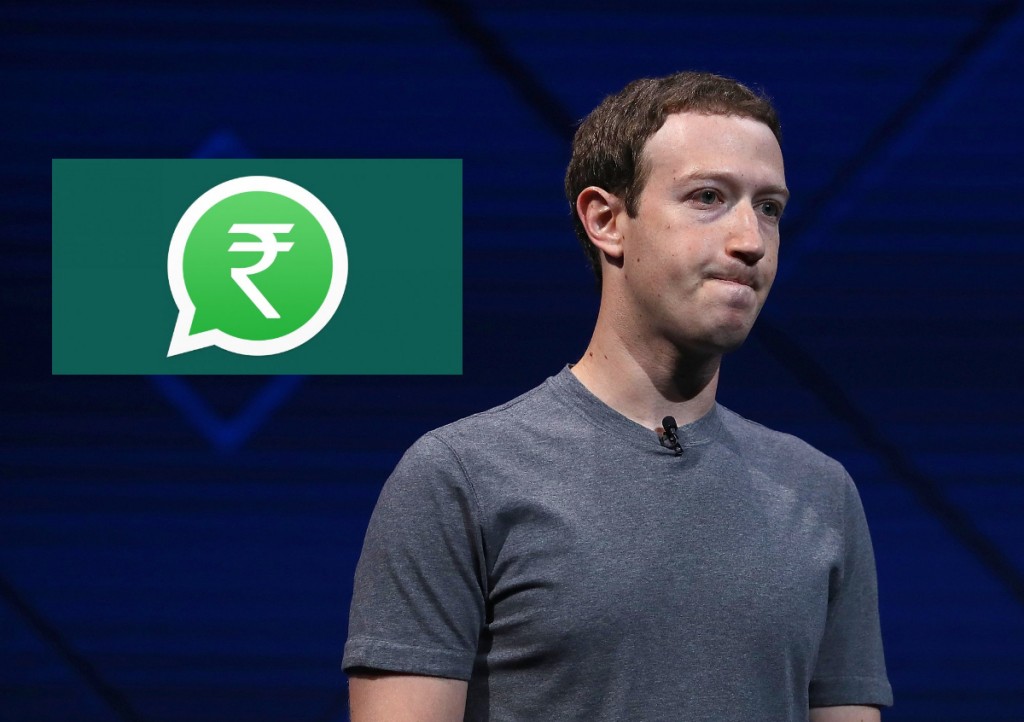 The hype around WhatsApp Pay when it had launched in February this year had been something to behold. Indian entrepreneurs, in particular, had been gushing about the new launch. It had been called a "game-changer" by Snapdeal CEO Kunal Bahl, a "disrupter" by GoIbibo CEO Ashish Kashyap, and Niti Aayog CEO Amitabh Kant said it would radically transform the digital payments landscape. Other entrepreneurs had also chimed in, all raving about how seamless the payment process was on the service.
They had reason to be impressed — WhatsApp had quietly rolled out a UPI implementation that seemed more intuitive and easy-to-use than any of the UPI service providers that had mushroomed over the past year. WhatsApp allowed users to simply attach a money amount to their chats, much like they'd attach a photo or a video, and send it to their contact list. Given how WhatsApp has millions of users across India who already have the app on their phones, it was expected that they'd soon graduate to WhatsApp Pay.
But nearly 4 months after the service was launched, the initial euphoria seems to have died down. Google Trends shows that searches for "WhatsApp UPI" spiked in February, but have plummeted to virtually nothing zero since then.
The overall volume of UPI payments too hasn't changed after its launch. When Google Tez had launched in September last year, overall UPI transactions had doubled from 31 million to 77 million in the following month. WhatsApp Pay's launch in February created no such jump in usage — UPI transactions only increased from 171 million in February to 178 million in March.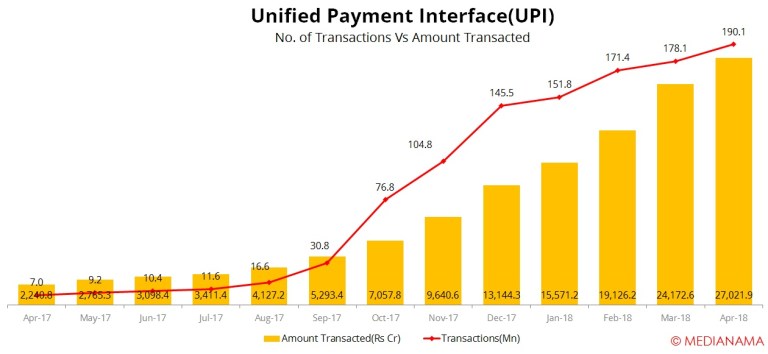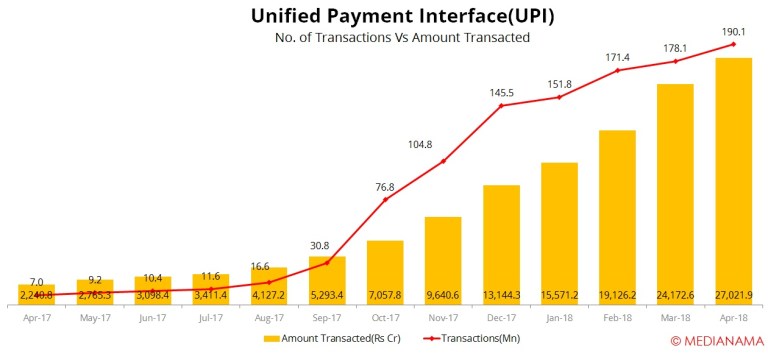 And while there are no official numbers out, even Twitter users don't seem to be using WhatsApp Pay. Twitter is usually at the forefront of adopting new technology, but 72% users in a poll said they'd never tried it, and 18% used it infrequently. Only 10% were active users.
How often do you use WhatsApp payments?

— Kunal Shah (@kunalb11) May 14, 2018
While WhatsApp's payments launch had been a pilot, and was presumably capped to a certain number of users, the delay in a full-fledged launch can't be helpful for the platform or its users. Payment networks rely heavily on network effects to make themselves useful, and WhatsApp Pay will find it hard to replace existing means of payment if not all users are on the platform. A four-month delay between the pilot and a full-fledged launch also unusual — there are more than 50 UPI apps available in India, and most of them, including biggies like Paytm and PhonePe, launched near-simultaneously for their entire userbases.
But instead of capitalizing on the early interest, it's looking increasingly like WhatsApp is missing the boat in launching UPI feature. It's a mistake that other companies have made too — when Google had launched Google Plus, it had staggered the launch, which meant that many of its initial users discovered that most of their friends didn't yet have access to the network, and lost interest by the time it was rolled out to everyone. WhatsApp Pay isn't quite there yet, but if it doesn't launch soon, it might realize that India's massive payments opportunity would've passed it by.
All, though, isn't lost. WhatsApp has the luxury of having Facebook in its corner, and it will use its near-limitless resources as it looks to promote WhatsApp Pay. That's been the playbook for other companies to launch their UPI products — Google gave away millions in cash-backs for Tez, as did Paytm. WhatsApp Pay, when it does launch, can well afford to give away generous financial incentives of its own. And when it's finally up and running, it will still have the opportunity to co-opt India's massive payments base — thanks to its 200 million users, it will presumably not find it hard to get them to use its payments platform. WhatsApp Pay isn't making any waves at the moment, but if its full launch is anyway around the corner, this just might be the calm before the storm.