Flipkart CEO Binny Bansal is getting firsthand information on how hard cracking the grocery market in India really is.
"We've been running our grocery (arm) for almost six months now," Bansal said at the SAP Startup Social event in Bangalore on Thursday. "But my wife has been a Big Basket customer for a while. I've been trying to convert her into a Flipkart Supermart customer, but still haven't been successful," he said to laughs from the audience. "I tried yesterday as well, to show her there are good deals available (on Flipkart), but it's hard."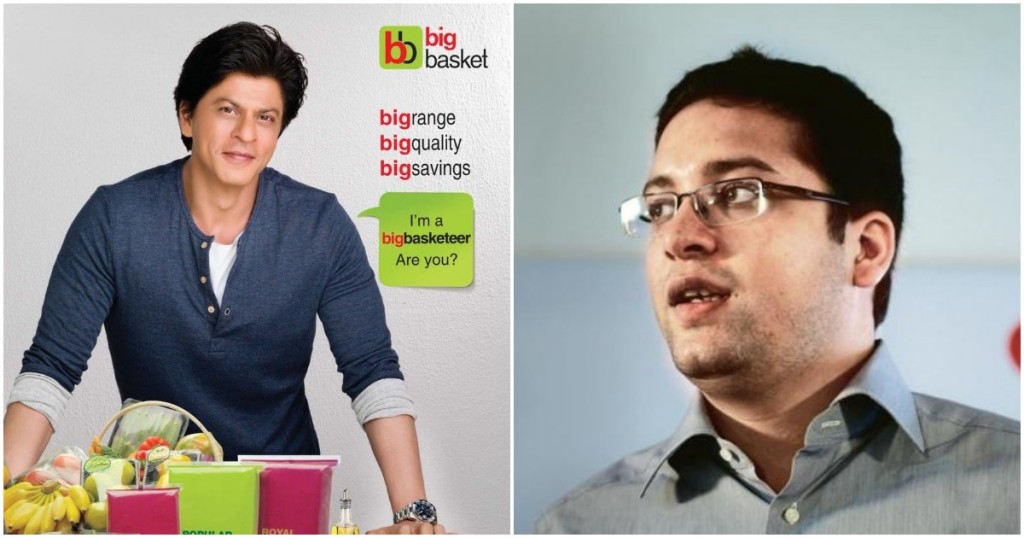 Bansal's own home presents a microcosm of the challenge that Flipkart will face as it dives yet again into the grocery business. Flipkart's Supermart is the company's latest grocery play — it had previously launched Flipkart Nearby in October 2015, and delivered groceries and everyday staples in Bangalore. It had appeared to start off strongly — its standalone app had quickly racked up 100k downloads. But the service had been plagued by low margins and demand hadn't been particularly robust, given how several other grocery players, like Grofers, PepperTap and even Ola Cafe were operational around the same time. Flipkart had eventually shuttered Nearby in February 2016.
Immediately afterwards, the entire grocery delivery market underwent a bit of churn. A month after Flipkart had shut down Nearby, Ola decided to shut down Ola Cafe, again realizing that they grocery delivery wasn't viable. Standalone grocery delivery firms struggled too — PepperTap, the heavily funded player in the space, shut down its operations two months later.
But the grocery delivery space is seeing a revival — and large investments — over the last year. Amazon has entered the space with Amazon Pantry, and BigBasket, which has been in the grocery delivery business since 2011, raised a fresh round of $200 million from Alibaba. These players have managed build their brand names and garner loyal users during the period, while new entrants will have to start from scratch as they look to gain their own followings.
And this is personified no better than by Binny Bansal's wife being unwilling to switch over from BigBasket to the company that her husband founded. Flipkart is taking a second stab at grocery delivery, but it's certainly quite late to the party — it will once again need to convince customers that it can provide better deals and experiences than the other players in the fray. And even though Flipkart now has the might of Walmart and its billions of dollars on its side, it'll still take a lot of work to get Indian users to start using  Supermart. For starters, they'll have to begin by convincing the CEO's own wife.