Indian startups aren't only raising large sums of money — they're also getting exits by being acquired by multinational giants.
YouTube has acquired New Delhi-based video commerce platform Simsim. "Every day, people come to YouTube to compare products, watch reviews and find recommendations from their favorite creators. Today, we are taking another step to help viewers discover and buy products from local businesses: we have signed a definitive agreement to acquire Simsim and expect to complete the transaction in the coming weeks," Google wrote in a blog. Google says that the Simsim app will continue to operate as before for now, and will look to integrate Simsim's offers on YouTube going forward.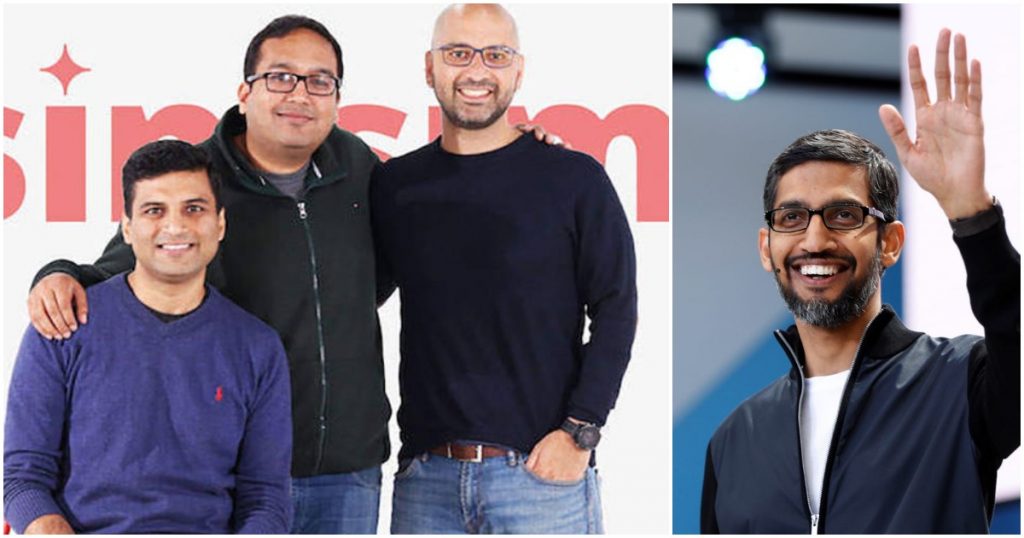 Simsim was founded in 2019 by former Paytm SVPs Amit Bagaria and Saurabh Vashishtha, and former Foodpanda MD Kunal Suri. The app allowed influencers to share videos to promote e-commerce products. Creators posted video reviews about products from local businesses, and viewers could buy those products directly through the app. Simsim mainly catered to Tier 2 and Tier 3 cities, and offered services in Hindi, Bangla and Tamil. Simsim had raised $15.5 million (Rs. 105 crore) from investors including Accel India and Shunwei Capital.
"We started Simsim with the mission of helping users across India shop online with ease, enabled through small sellers and brands showcasing and selling their products using the power of content by trusted influencers," Simsim's founders said in a joint statement. "Being a part of the YouTube and Google ecosystem furthers Simsim in its mission," they added.
Google's acquisitions in India had been few and far between — Google has previously acquired Where's My Train app for Rs. 280 crore, and AI startup Halli Labs. Simsim's acquisition shows how like other large companies, Google could be thinking about integrating content and e-commerce. Instagram has been experimenting with integrating shopping in its app, and Amazon has experimented in the opposite direction, building an Instagram-like social network to push products.
Videos, though, have been closely linked to commerce even in the pre-digital age — on TV, telemarketing ads have been pushing all manner of products for decades. Simsim brought the same experience to the internet, and integrated videos and commerce. YouTube already has one of the largest content platforms in the world, and with this acquisition, could be looking to bring a shopping experience into the mix as well.