After the cola wars, it appears that the 10-minute grocery delivery wars are upon us.
Zepto CEO Aadit Palicha has hit back at BigBasket CEO Hari Menon after he had said that 10-15 minute delivery models weren't financially sustainable. Legacy e-commerce companies who have not generated significant PAT (Profit After Tax) yet do not hold the authority to make remarks on quick commerce's sustainability, Palicha reportedly said. Zepto had been founded in 2021, and was the pioneer of 10-minute grocery deliveries.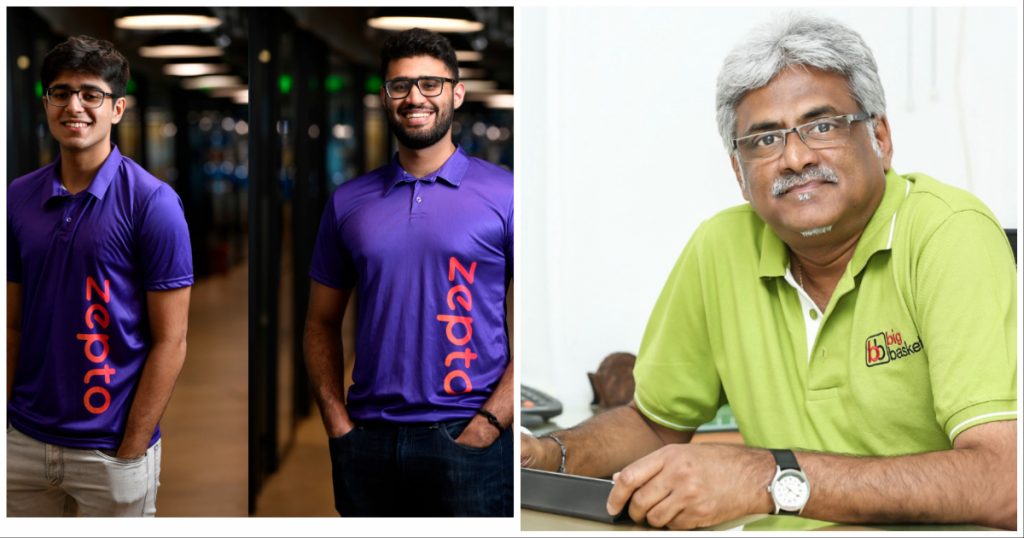 "We have sustainable PAT that has equivalent or better economics than offline. Most of the offline retailers also have not done as well," Palicha said. "When you look at our economics today, we have the lowest hyperlocal last mile delivery cost in the world, it's less than 50 cents. It's easy to look at something with 140 character approach and say this is how it works versus some of the best supply chain minds in the country working into a huge amount of depth and solving these problems," he added. Palicha also claimed that approximately 80-100 of their dark stores have achieved positive cash flow within 12-14 months.
Yesterday BigBasket CEO Hari Menon had appeared to take a swipe at Zepto and Blinkit, saying that 10 minute grocery delivery models weren't feasible. "The economics just don't work at 10-15 minutes, which is frankly the fact. The consumers did not want it either, it was thrust upon them and they said why not," he had said.
Menon had then sought to play up his own quick commerce initative. He had said that BigBasket's 15-30 minute delivery model, as was being employed by its quick delivery service BBNow, was more sustainable. "The Big Basket model will scale, but quick commerce without density doesn't work," he had said.
Zepto's CEO Aadit Palicha has now gone ahead and called BigBasket a "legacy player", and even taken a potshot on its financials. Palicha is technically accurate on both accounts — BigBasket was founded in 2011, and was the pioneer of the grocery delivery space in India. BigBasket has also never registered a profit since being founded.
But this sets up a tantalizing battle between two prominent grocery delivery players in India. In one corner is decade-old BigBasket, which is helmed by 60-year-old Hari Menon. In the other is two-year-old upstart Zepto, led by 22-year old Aadit Palicha. Both players appear to contend that their business models are superior, but ironically are both are making losses, and have never registered any profits in their histories. It remans to be seen how this battle plays out, but with the comative statements of both the CEOs of BigBasket and Zepto, it's clear that the swords are already out in India's grocery delivery space.