A bunch of startups have burst into the grocery delivery space promising 10-minute deliveries, but one of the oldest players in the game isn't impressed.
BigBasket CEO Hari Menon has said that 10-`15 minute deliveries are not financially feasible. "The economics just don't work at 10-15 minutes, which is frankly the fact. The consumers did not want it either, it was thrust upon them and they said why not," Menon said at a summit in Mumbai.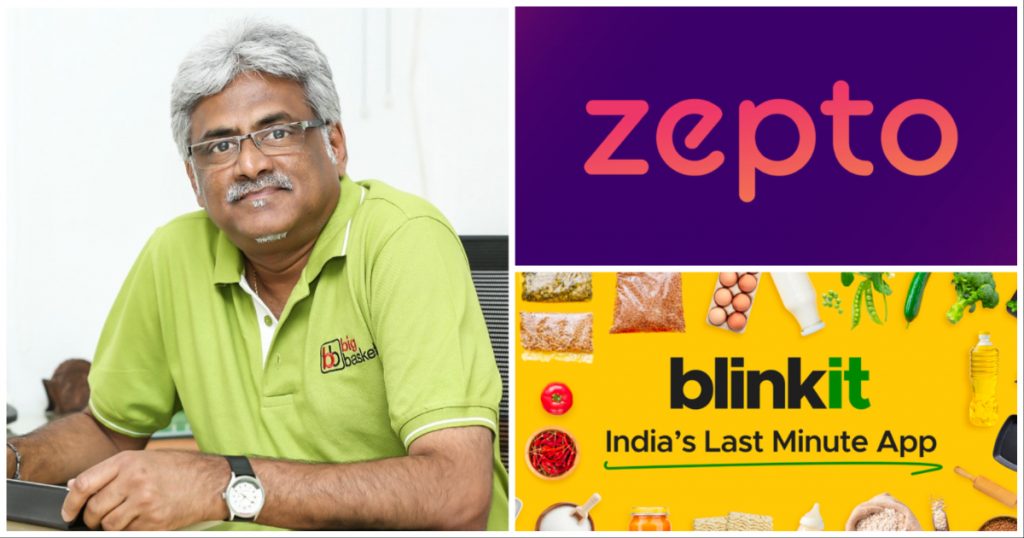 Menon also said that 10-15 minute deliveries will struggle to be feasible in smaller towns and cities. "There are certain dynamics there that are required for unit economics to work which means you need a high density of orders, so it will cut off at some point. The Big Basket model will scale, but quick commerce without density doesn't work," Menon said.
Interestingly, Menon believes that while 10-15 minute deliveries aren't feasible, he feels that 15-30 minute deliveries could work better. That's broadly the model that's being employed by BigBasket's quick delivery initiative BBNow, which aims to deliver groceries within 30 minutes.
"We have a lot of common products, and our warehousing is also common. There are many things that we are leveraging. Separate business only for quick commerce becomes harder," Menon said about BBNow.
The 10-minute grocery delivery rush had been started by Zepto, which had burst onto the scene in late 2021. As word about 10-minute deliveries spread, Grofers rebranded itself to Blinkit, and said it would also deliver groceries within 10 minutes. Blinkit was all-in on the 10-minute delivery promise, and had even stopped delivering in areas where it couldn't deliver within 10 minutes. Soon, Swiggy and Dunzo too started their quick deliveries, with Swiggy promising 15 minute deliveries and Dunzo claiming to deliver in 19 minutes. Ride-hailing startup Ola had also entered the fray, and begun its own 10-minute delivery initative.
But while these services found plenty of traction — customers loved the idea of receiving groceries for no extra charge in 10 minutes — these companies were bleeding money. Zepto incurred losses of Rs. 390 crore in its first year of operations, while Blinkit lost Rs. 1,400 crore in FY22. Swiggy is India's highest loss-making startup, and Dunzo has fired 30% of its workforce in recent weeks. Ola has shut down its grocery delivery play entirely.
Over the last few months, enthusiasm around 10-minute deliveries has waned. While Zepto and Blinkit continue to deliver much quicker than traditional grocery players, both have quietly taken off the 10-minute delivery promise from their websites, and often take longer than 10 minutes to deliver. Blinkit has also shut down dark stores and laid off workers.
Now BigBasket — which had pioneered the online grocery delivery space in India over a decade ago — says that 10-15 minute deliveries aren't feasible. This is along the same lines as what Flipkart had said — Flipkart CEO Kalyan Krishnamurthy had said last year that 10 minute deliveries wasn't the right model, and 30-45 minutes was more realistic. It remains to be seen how the industry plays out — and for how long Indian consumers get to enjoy 10-minute deliveries — but the biggest names in the space now seem to be in agreement that these deliveries won't be around for much longer.