Zomato's leadership team might've minted money at its IPO, but they still seem to be willing to get their hands dirty to understand how the company is actually operating.
Zomato's CEO Deepinder Goyal and his leadership team personally deliver orders once a quarter, the company's first investor Sanjeev Bikhchandani has revealed. "Just met (Zomato CEO) Deepinder Goyal and the Zomato team," he tweeted. "Delighted to learn that all senior managers including Deepinder don a red Zomato tee, get onto a motorcycle and spend a day delivering orders themselves at least once a quarter," he added.
Bikhchandani said that Goyal told him that nobody had ever recognized him as the Zomato CEO while he was delivering orders. The practice of senior management delivering orders has been going on for at least three years, he added.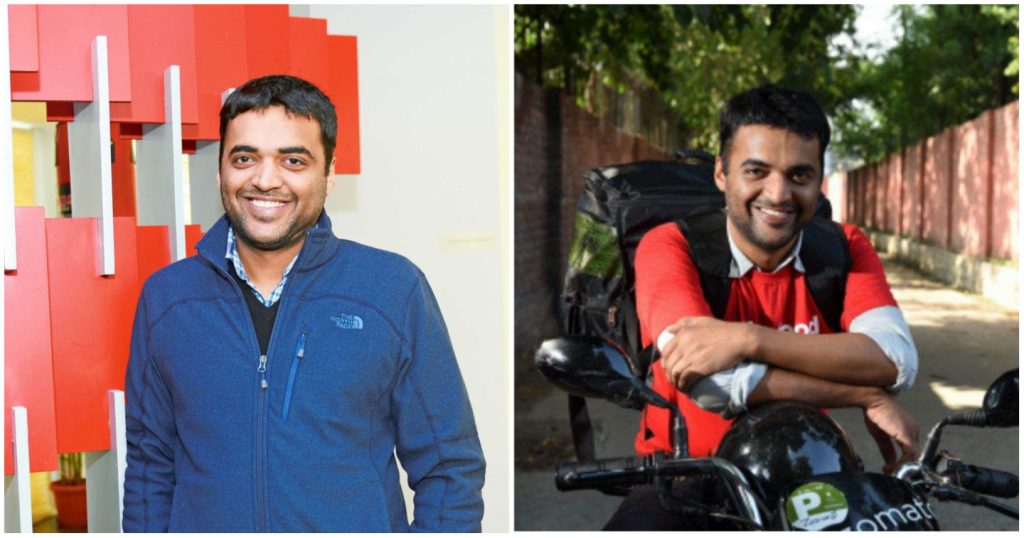 Zomato's senior management had hit paydirt last year after the startup went public. Deepinder Goyal himself had stocks worth Rs. 4,650 crore after the IPO. Senior management and co-founders had done pretty well too — Mohit Gupta had stocks worth Rs. 195 crore, Gaurav Gupta had stocks worth Rs. 179 crore, and Akriti Chopra had stocks worth Rs. 149 crore. But in spite of their riches, they seem to put on the Zomato bags to go around delivering orders once a quarter.
Zomato isn't the only company where senior management delivers orders. In 1997, around the time of its IPO, Amazon CEO Jeff Bezos had personally delivered the company's one millionth order.
In India, Flipkart co-founders Sachin Bansal and Binny Bansal had also delivered orders in 2015. "Doing deliveries today in Bangalore. Feeling excited," Sachin Bansal had tweeted from what appeared to be a delivery van.
It probably helps senior management to go around delivering orders — they get to personally experience what their delivery crew goes through, and can come up with ideas to make the process more efficient or convenient. They can also interact with customers, and get feedback first hand. It also possibly serves as a morale booster for thousands of delivery partners to see their CEO walk in their shoes for a day. And it also means that the next time you order something on Zomato, the CEO himself might show up at your doorstep to deliver.