Even as Zomato has started trading on the stock markets, one of the most prominent faces during its IPO has left the company.
Zomato co-founder Gaurav Gupta has left the company two months after it went public. Gupta had been involved with the launch of Zomato's grocery delivery business, which the company had shut down earlier this week. Gaurav Gupta had also been the head of the health supplements business, which had also been shut down by Zomato.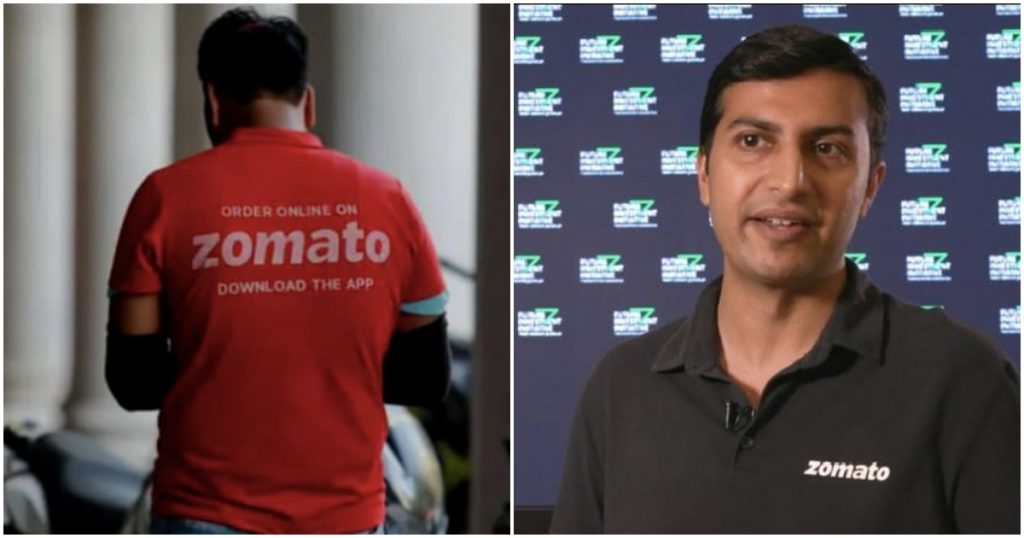 "I am taking a new turn in my life and will be starting a new chapter, taking a lot from this defining chapter of my life—the last six years at Zomato. We have a great team now to take Zomato forward and it's time for me to take an alternative path in my journey. I am very emotional as I write this and don't think any words can do justice to how I am feeling right now," Gupta said in an email to Zomato employees.
Gaurav Gupta had the title of co-founder, but he hadn't been involved in the founding of the company– he had joined the company six years ago, and had been among the handful of senior executives who'd been elevated to the position of "co-founder". In November last year, Gupta was assigned to lead Zomato's health supplements business. ""I will be focusing on our nutrition business…This business can potentially be a large value driver for Zomato in the future," he'd said in November last year. Gupta had also been the face of the company's IPO, ringing the bell at Zomato's celebration in its office.
But things seem to have changed drastically since then. For one, Gaurav Gupta had made himself a small fortune after Zomato went public — he had shares worth Rs. 179 crore after the IPO. Moneycontrol has also reported that Gupta had had a falling out with CEO Deepinder Goyal which prompted his decision to leave. And with the health supplements businesses, which he was heading, being shut down by management, he probably didn't see a clear career path at Zomato.
Zomato's stock fell nearly 7% from Rs. 151 to Rs. 139 after news of Gaurav Gupta's resignation broke, but recovered somewhat, ending the day trading at Rs. 143 apiece. Zomato's shares are mostly held by large institutional investors, and will likely show resistance to downward pressures on news such as these, but with the company shutting down its grocery delivery and health supplements business in quick succession, and a co-founder resigning soon after, Zomato's expansion plans into sectors outside food delivery don't seem to be going quite as planned.