When Zomato was a startup, it had embarked on all sorts of ambitious businesses adjacent to its core food delivery operations. As it's become a listed company, it seems to be rationalizing its operations.
Zomato has shut down its grocery delivery and nutraceutical businesses. Zomato will stop supplying groceries on 17th September, and is also shutting down its nutraceutical businesses which it had started last year, through which it sold health supplements directly to consumers.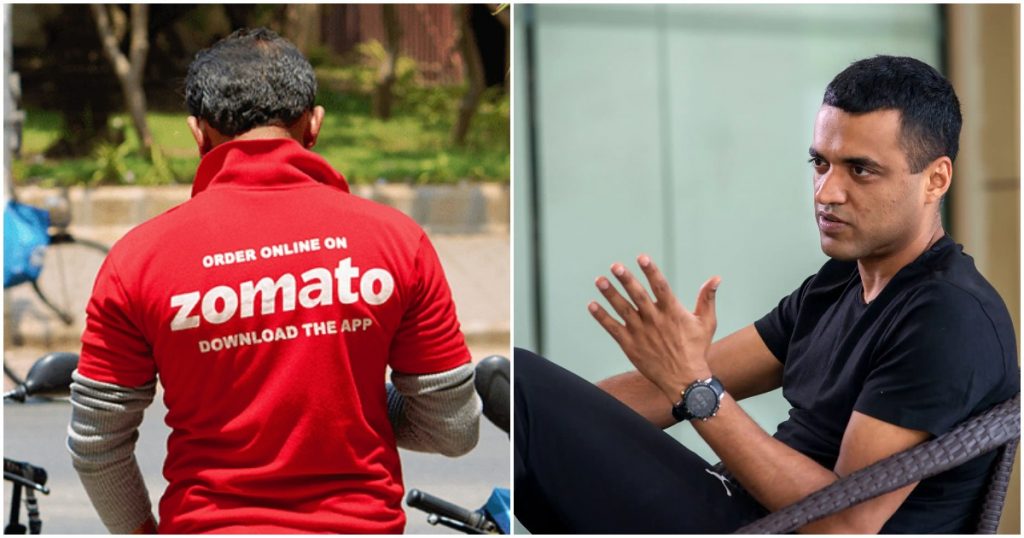 This is, incidentally, the second time that Zomato is exiting the grocery delivery space. Zomato had first begun delivering groceries last year during the lockdown, but had exited the space a few months later. This July, Zomato had again begun piloting 45-minute grocery deliveries in Delhi and NCR. Zomato held no inventory of its own, but ran a marketplace model, allowing customers to order directly from stores. However a few months after launch, Zomato had pulled the plug on its second attempt as well.
"We have realised it is extremely difficult to pull off such a delivery promise with high fulfillment rates consistently in a marketplace model," Zomato said in an email. "We have decided to shut down our grocery pilot and as of now, have no plans to run any other form of grocery delivery on our platform," Zomato added.
Zomato, however, said that its investee company, Grofers, will continue to focus on grocery delivery. Zomato had invested $100 million in Grofers earlier this year. "We believe our investment in (Grofers) will generate better outcomes for our shareholders than our in-house grocery effort," Zomato said.
The grocery delivery space has proven to be a hard nut to crack — companies like Flipkart and Ola have also previously pulled back from their grocery delivery efforts. The space has become brutally competitive in recent times, with Dunzo saying it'll deliver groceries in 19 minutes, Swiggy claiming to deliver in 15-30 minutes, and Grofers promising 10-minute deliveries. As such, Zomato might've found that there are few takers for its largely undifferentiated 45-minute grocery delivery program.
Zomato, though, has also pulled out of the nutraceutical business, which it had launched last year. "This business can potentially be a large value driver for Zomato in the future," Zomato had said at the launch of the business last year, through which it sold health foods and supplements directly to customers. Over the last few years, the government had indicated that it's getting stricter about private label norms for marketplaces in sectors like e-commerce, and Zomato has now said that it'll stop selling these supplements on its platform.
Neither the grocery delivery space nor the nutraceutical business currently contribute significantly to Zomato's bottom line, but they could've become big bets in the future — Zomato's app is already used for food delivery by millions of Indians, and the company would've hoped that it would be able to nudge its customers into buying other higher-margin products. But India's startup landscape is crowded — and brutally competitive — at the moment, and Zomato's pullbacks from these two verticals might indicate that the company could find it hard to diversify outside its core food delivery offering.