The situation in Ladakh has now spilled onto the world of Indian startups.
Zomato delivery partners have protested in Kolkata by burning their red Zomato shirts after the border skirmish between Indian and Chinese soldiers. The delivery executives have decided to tender mass resignations opposing the Chinese investment in the company. The executives even called for a boycott of Zomato, and raised slogans like "Chinese agent Zomato leave India" while displaying the Indian flag.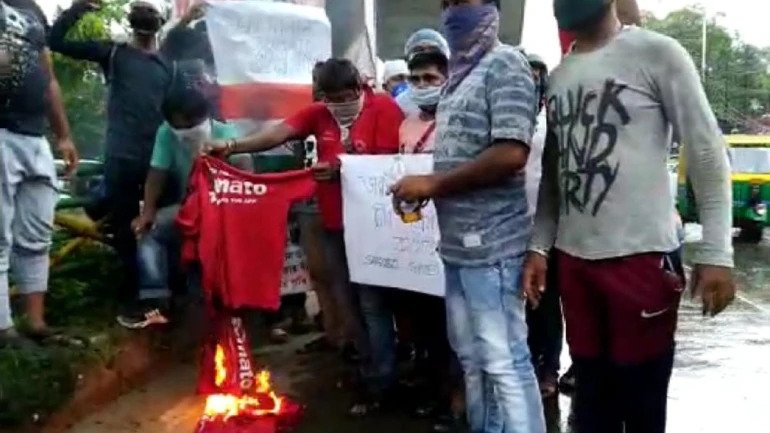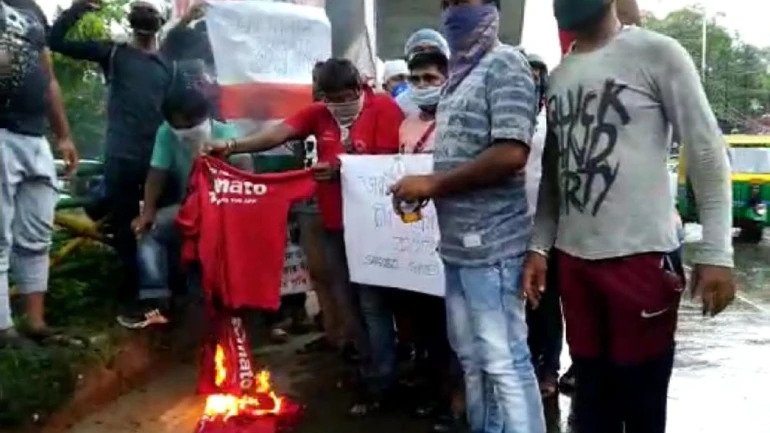 "Zomato has tied up with Chinese company Alibaba to run its operations. Today we have quit Zomato and we hope consumers will also boycott this company," Dipankar Kanjilal, one of the protesters told India Today. The executives claimed that even though they would lose jobs because of their actions,  they were "willing to stay hungry for the nation but will not indulge in treachery". "The Chinese are killing our soldiers using our money! If our soldiers are not safe, how can we be safe? So we shall boycott Zomato. 50-60 of us have uninstalled the app today," said another delivery agent.
Zomato is an Indian company, but its biggest investor is China's Alibaba and its affliate Ant Financial. In 2018, Ant Financial had invested $210 million in Zomato for 14.7 per cent stake and later raised the stake to 23 per cent. Earlier this year, it had invested another $150 million in Zomato. 
The protests from Zomato's employees come at a time when the clamour for boycotting Chinese goods in India is growing stronger. Several people, including Ladakh's Sonam Wangchuk and Milind Soman have publicly urged people to boycott Chinese products, and thousands of people have been echoing the same thoughts on social media. The anger against China isn't only because the skirmish left 20 Indian soliders dead — there are also serious concerns around companies where China has investments or fully owns. As early as 2017, the government had warned army personnel to format their phones and immediately delete Chinese apps from their phones after reports that China was stealing confidential data from the phones of soldiers posted near the border. Even now, concerns have been raised around TikTok stealing data of its users, which can later be weaponized by China in the event of a conflict.
And Zomato's own employees boycotting the company wouldn't come as good news for India's startup ecosystem. As many as 18 of India's top 30 startups have investments from China, including companies like Paytm, Byju's and Big Basket. Thus far, the loudest voices have asked for boycotts of Chinese-owned companies like Vivo, Oppo and One Plus, and apps like TikTok and Vigo. But if the ongoing border tensions with China last for much longer, Indian companies with sizable Chinese investments might have to reevaluate their strategies.