India's startups might be making merry in the private markets with record levels of funding and record numbers of new unicorns, but they're not feeling quite the same love from public investors.
Paytm, Zomato and Policybazaar today all simultaneously fell to their lifetime lows on the stock markets. Fellow tech startup CarTrade fell sharply as well, and was just 0.1 percent away from its lifetime low. The only semblance of resistance was shown by Nykaa, which in spite of its fall finished 3% above its lifetime lowest price.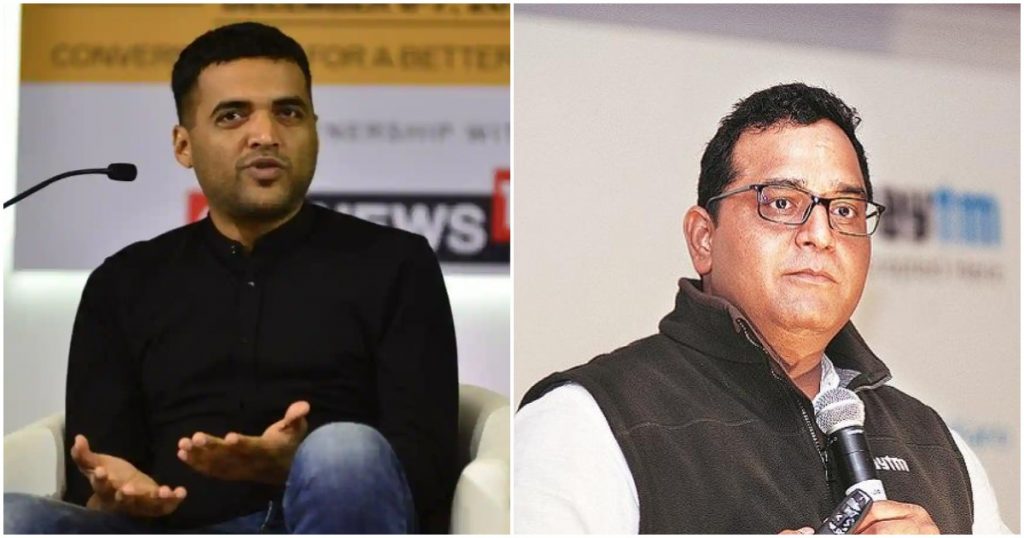 The biggest fall was seen with Zomato, which fell 9% in trade today. Zomato's stock had held strong since its listing last year, and was consistently trading at around double its IPO price. But over the last 5 days, Zomato has cracked 14%, and the stock fell to Rs. 112 in trade today. This is the lowest level touched by the stock since its IPO in August last year, and is a sharp 30% cut from the highs the stock had made in November.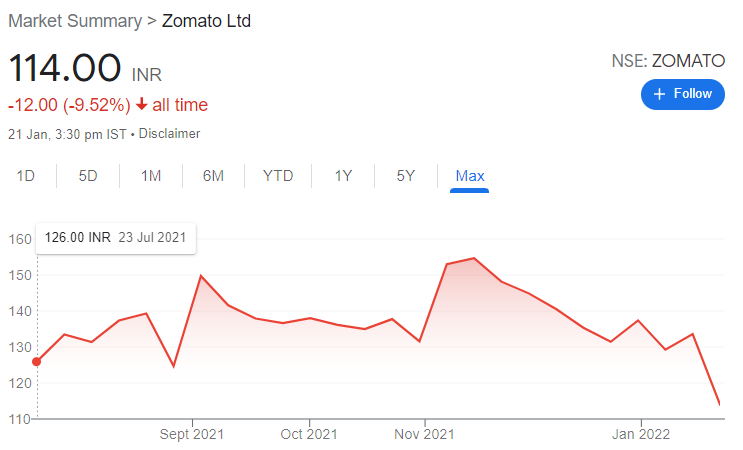 Paytm has had a torrid run at the stock markets, and the recent selloff in startup stocks hasn't helped — Paytm again touched a lifetime low, falling to Rs. 952 per share today. Just three months ago, Paytm had gone public at an IPO price of Rs. 2150, but had fallen 40% in the first two days of trade. Paytm had tried to stage a recovery, but the stock has been falling consistently over the last month. Paytm's stock now trades 55% below its IPO price, and its investors have lost a staggering $10 billion (Rs. 74,000 crore) in the last few months.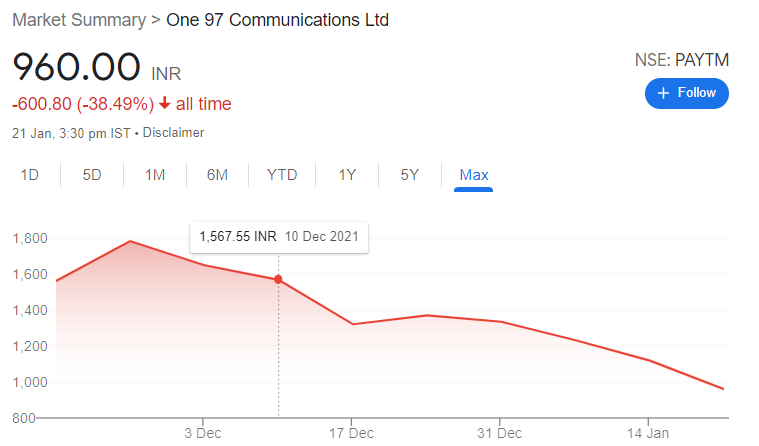 Policybazaar had had an encouraging debut at the stock markets, with a near 25% pop on its IPO, but has consistently fallen since then. The stock now trades at Rs. 863, which is a lifetime low, and 10% below its IPO price of Rs. 950.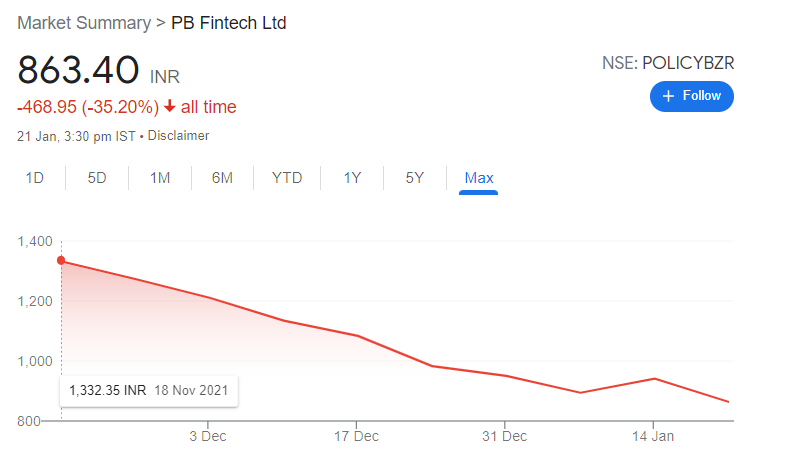 Another stock that's not taken well to the stock markets is car marketplace CarTrade. The stock has fallen consistently since its IPO last year, and now trades at nearly half its IPO price.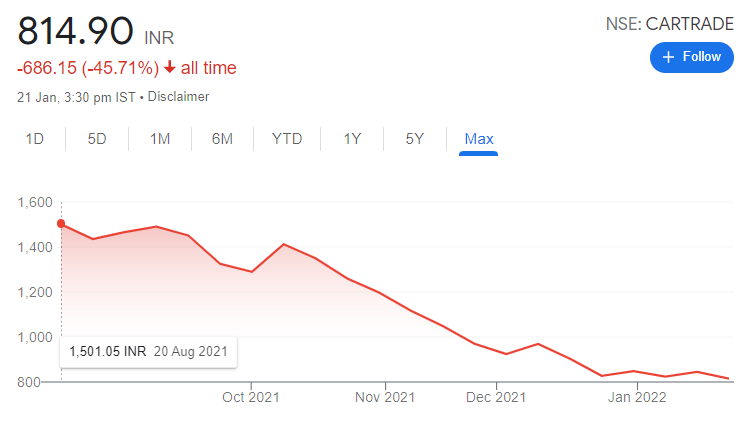 It's hard to put a finger on what caused today's bloodbath — global tech stocks have been falling too, and the NASDAQ, which is heavily weighted towards tech stocks, has fallen 11% over the last month. Indian startup stocks, though, have been criticized for a while by many analysts as being expensive — none of these companies make profits, and they trade at high multiples of their revenues. It's also possible that the correction in tech stocks is rerating of these stocks at the stock markets, and these stocks could trade at these depressed valuations going forward.
But while it's hard to tell what's causing startup stocks to fall, it comes as bad news for startups that still haven't gone public — a fall in valuations of publicly-traded tech companies will almost certainly have a knock-on effect on the private valuations of startups. And with tech startups having fallen anywhere between 20 percent to 50 percent over the last few months, there could be similar downward pressures of valuations of Indian startups as they look to raise money in 2022.