Zomato's 15-year streak of making losses appears to have finally come to and end.
Zomato has reported a quarterly profit of Rs. 2 crore in Q1FY24. In the same quarter last year, Zomato had registered a loss of Rs. 188 crore. This is the first time that Zomato has registered a profit after tax.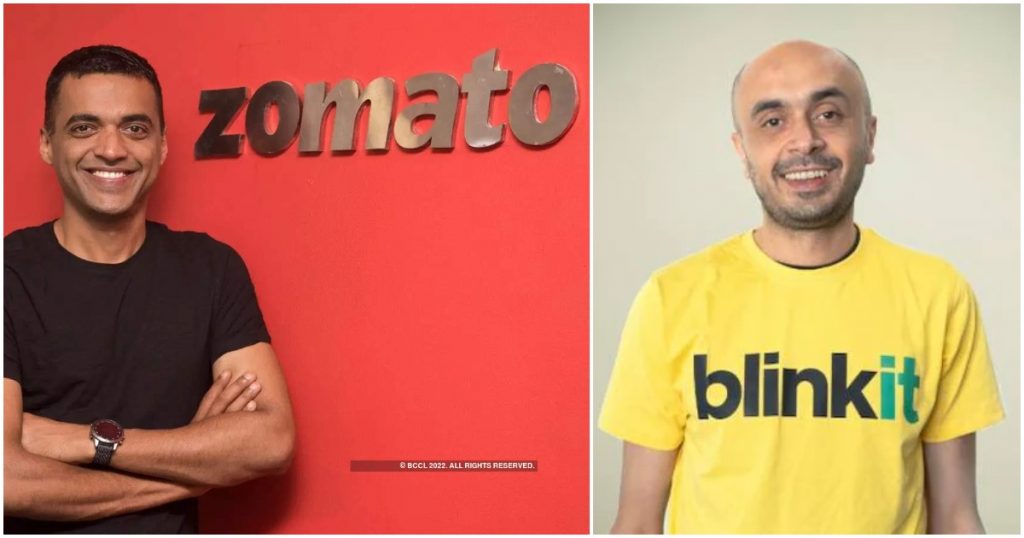 "We were expecting to hit this milestone in the September quarter (Q2FY24), and we were being conservative in our earlier guidance," said Zomato CFO Akshant Goyal. "However, some critical parts of the team across our businesses out-executed our expectations/plans, and some of our initiatives delivered better outcomes than we had expected," he added.
"We expect our business to remain profitable going forward and knowing what we know today, we believe we will continue to deliver 40%+ YoY topline (Adjusted Revenue) growth for at least the next couple of years," he added.
Zomato's revenue in Q1FY22 was Rs. 2,416 crore, up 54% over the previous year. Excluding Blinkit, Zomato's revenue was Rs. 2,402 crore, which was up 33% over the previous year.
Zomato appears to have streamlined its business and cut off non-essential costs to finally become profitable. The company had earlier exited from 225 small cities which had remained small markets, and the company didn't see future prospects in those areas. It appears that these efficiencies, along with revenue growth have finally put Zomato in the black.
But what will still worry Zomato's shareholders is that the company's food delivery user-base isn't growing. In Q2 last year, Zomato had 1.75 crore monthly transacting customers ordering food, and this number remains the same at 1.75 crore three quarters later in Q1FY23. As such, it might be hard for Zomato's food delivery revenues to increase any faster than the rate of inflation in the near future. Blinkit, though, is adding to its overall revenue, but is yet to make a profit. It might be a while before Zomato truly turns into a viable business, but it certainly appears to have taken the first step to getting there with its first-ever quarterly profit.