Zomato's stock has been flagging in recent quarters, partly because of the slowing growth in its core business, and it's now coming up with some pretty radical ideas to grow its topline.
Zomato-owned Blinkit is planning to enter the home services business, Entrackr reports. In preparation for the move, Zomato CEO Deepinder Goyal has stepped down from the board of home services provider Urban Company. This will ensure that Goyal does not have a conflict of interest when his company launches its own home services business.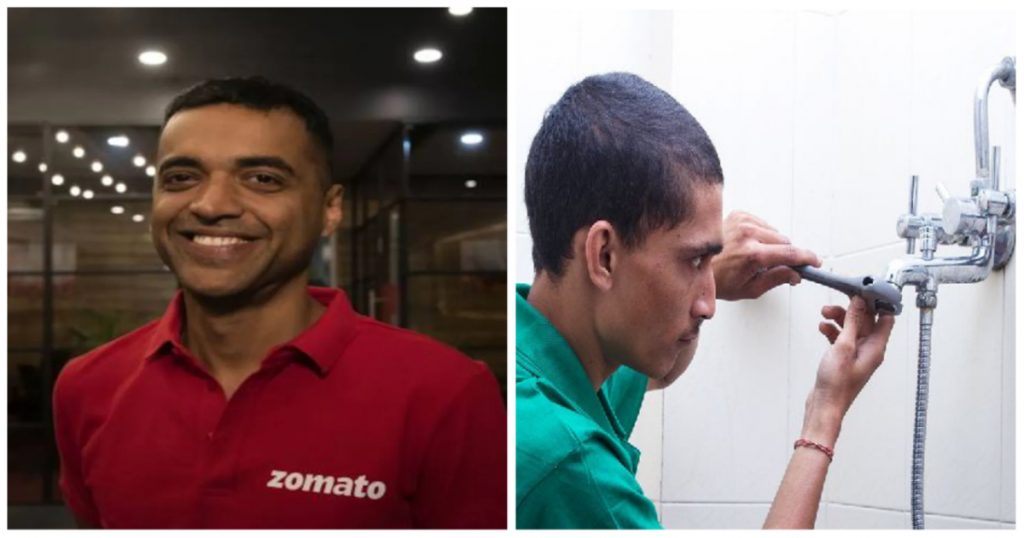 Blinkit has already set up a new team of existing group's employees as well as hired workforce from other companies to launch this new vertical. "It will try to ensure these services within 10-15 minutes similar to its core grocery play," a source said.
It's now becoming increasingly apparent that Zomato is looking at all and any means to grow its revenue. Last year, it had acquired grocery delivery service Grofers, and rebranded it to Blinkit. It had also launched new initiatives, such as intercity food delivery through Intercity Legends, and is experimenting with home-style food through Zomato Everyday. These measures come as growth in its core food delivery business has slowed in recent years.
Home services, however, isn't the first vertical one would've expected Zomato to foray into, but it could make sense for Zomato to make a play in the space. Home services is perhaps one of the handful of Indian business sectors that has limited competition — most of the market has been cornered by Urban Company, which is the only remaining player in the space. Zomato could use its considerable distribution, and nudge its existing food and grocery delivery users to also begin ordering home services on its app. Zomato also has experience in managing worker fleets, which could put it in good stead in this human resource-intensive business.
But while a home services business could enable Zomato to grow its revenues, it might end up making its balance sheet look worse — Urban Company, which was founded all the way back in 2014, reported a loss of Rs. 514 crore in FY22. If Urban Company is losing hundreds of crores a decade after being founded while being essentially the only player in the space, it can take even longer for Zomato to ever turn in a profit through its home services vertical. Also, while Blinkit could've used Zomato's food delivery fleet, there are no obvious synergies between Zomato's existing portfolio and a home services business.
And Zomato might end up digging a bigger hole for itself by entering a business that grows its topline, but causes its losses to grow even faster. Zomato is currently loss-making, and needs to keep growing its revenues to signal to stock market investors that it can eventually hope to make a profit. But the means to achieve higher revenues are causing Zomato's losses to balloon — Blinkit had lost Rs. 1,000 crore in FY22, and this home services business, if it does get off the ground, could well make hundreds of crores of losses for years. Zomato currently appears stuck between a rock and a hard place, and it'll take some smart maneuvering for it to finally start making money in the foreseeable future.