You have all worked hard for 12-month, and now it is time to take your employees to that corporate vacation you promised at the start of the year. Corporate trips allow companies from different parts of the world to reward their employees for their efforts and hard work throughout the year. But which are the five best destinations that you should consider taking your employees for a business trip from India.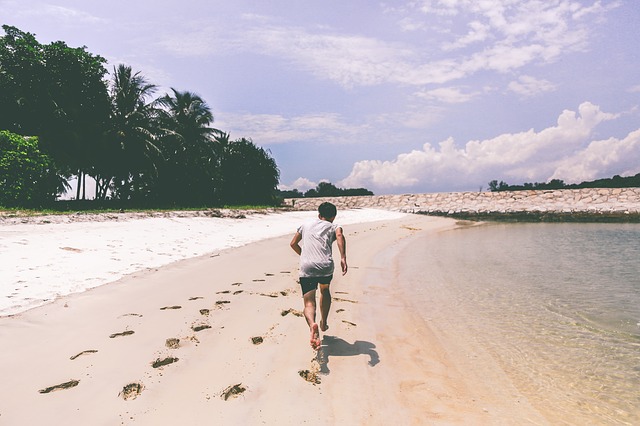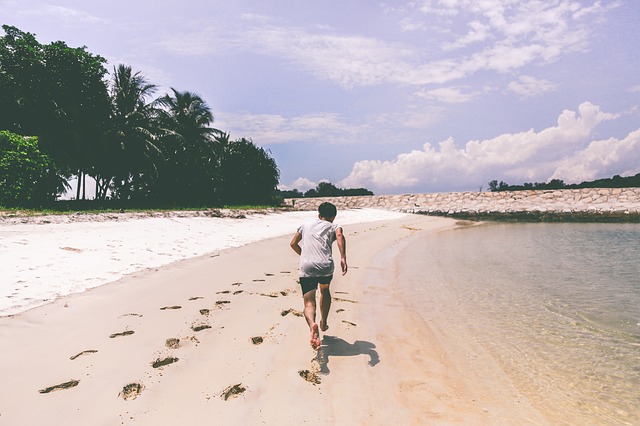 Kenya's capital, Nairobi, is a blend of modern city life, culture, urban slum, and gritty. It is the gateway to Africa's beautiful stretches of savannahs and never lacks visitors, no matter the time of the year.
Nairobi is home to international organizations and companies, including the United Nations Environment Program. The city was voted as Africa's Leading Business Travel Destination in 2019 during the World Travel Awards.
Best Time to Travel to Nairobi: Nairobi experiences dry weather from July to October and January to February. These are the best times to visit Nairobi city with all your employees and enjoy a lot of outdoor activities.
Nairobi Accommodations: Corporate travelers can find the best business hotels in the city with WiFi connection, spacious rooms, hot water, and other amenities. Most of these places offer free transport from/to the airport.
Things to Do:
The following places can ensure you give your workers a memorable trip:
Nairobi National Park

: Nairobi is the only capital city in the world with a national park within its boundaries. The Nairobi National Park is home to lions, buffaloes, rhinos, leopards and mammals and bird species that cannot be found anywhere else in the world. 

Giraffe Center

: Let your employees eat with and feed giraffes when on vacation. Visit their official website to learn more about what the center offers. 

Karen Blixen Museum

: It is home to Danish writer Karen Blixen who authored the famous book "Out of Africa". 

Bomas of Kenya

: Learn about the unique Kenya cultures and the origin of man.

Ngong Hills

: Take your employees for a morning or evening hike at Ngong Hills to strengthen their bodies.

Uhuru Gardens

: It is Kenya's most significant memorial park.

Nairobi Arboretum: The best place to take your workers for a quiet relaxing time and engage in corporate boarding games.
Hint: The official currency in Nairobi is Kenya shillings (KSH) but most business hotels and tourist destinations do accept US dollar and the sterling pound. ATMs are available across the city and Wi-Fi and internet services are of high quality. The official languages in Nairobi are English and Swahili. So, if you do not speak Hindi or English, you might need to hire a Hindi to English or Hindi to Swahili translator. The best, Nairobi based tour operators such as AjKenyasafaris.com and Masaimarasafari.in, offer multilingual tour guides. It is easy to find a tour director who speaks your native language as well as fluent Swahili or English. 
Hong Kong has been a commercial and financial hub for centuries, and it now acts as the gateway to mainland China. The business travel sector is keeping pace with the rising skyscrapers and is expected to continue with this trend for years to come. 
It is a city that does not need an award to appear in the global headlines, but you can bet it holds multiple of them. The town was in 2019 nominated for the World's Leading City Destination award. 
Best Time to Visit Hong Kong: The city welcomes visitors from October to December when the weather is pleasantly cool and sunny. January and February see people from all over the world flock this region for various Hong Kong Festivals. 
Hong Kong Accommodations: The city offers world-leading hotels and restaurants, central convention centers, and extensive transportation infrastructures. 
Things to Do:
There are many things corporate visitors can do, including:
The Peak Tram

: It is the highest point on Hong Island, and it allows you to see the stunning view of the city. 

Tian Tan Buddha

: You can visit the most recognized and iconic landmarks in China. The site is also called The Big Buddha. 

Lan Kwai Fong

: The district offers over 90 restaurants and hotels, making it the place to be during the weekends. 
Hint: The official and most spoken language in China is the Chinese language. 
Cape Town is South Africa's most promising business travel destination that attracts corporations from different parts of the world. The country has continued to develop since its independence in 1994 and offers attractive attractions and activities for all tourists.
Cape Town was voted as Africa's Leading Meeting and Conference Destination in 2013 during the World Travel Awards. That was mainly due to its infrastructures and attractions.
Best Time to Visit Cape Town: The ideal time to take your employees to this town is from September to November and March to May. You can take advantage of lower prices, fewer crowds, and favorable weather. 
Cape Town Accommodations: Most accommodations in this town are fitted with international sockets, broadband internet, fax machines, and other services. You can even hold meetings in their spacious conference rooms during your vacation.
Things to Do:
Cape Town has a lot on offer that can energize your workers for the next year.
Boulder Beach

: It is ideal for walking and is dotted with thousands of penguins.  

Table Mountain

: A hike up this mountain is worth your time. It gives an excellent view of the area in the vicinity. 

Kirstenbosch Botanical Garden

: Hold all your group activities at the 1,300 acres of this garden and walk through the tree canopies.
The romance capital has recently moved beyond this tag and now sees more corporates visit the destination. You can hold themed parties or enjoy a river cruise in this part of the world, making it the ideal getaway for groups.
Your employees can also taste French Champagne after hours of fun and organization-based activities. Paris has won dozens of awards, and it was nominated as the World's Leading City Destination in 2019.
Best Time to Visit Paris: The perfect time to visit Paris is from October to November and April to June when the weather is favorable. 
Paris Accommodations: There are many places you can stay while in Paris, ranging from one-star hotels to modern chai properties.  
Things to Do:
Here are the activities you can do while in Paris:
Eiffel Tower

: It is the most visited attraction in France.  

Musee d'Orsay

: The place provides impressionist arts in an expensive space. 

Arch de Triomphe

: The area is dedicated to soldiers who represented France during the Napoleonic Wars.
Caption: Eiffel Tower, Paris 
Moscow is an enigmatic destination that provides fascinating history and colorful architecture you cannot find anywhere else in Europe or the world. It is a populous city that won the World's Leading City Destination in 2019 for its business travel attractions.
Best Time to Visit Moscow: The right time to visit this city is April and May when the temperatures are tolerable, and accommodations are affordable.
Moscow Accommodations: Moscow offers are kinds of accommodation from basic Soviet-era hostelries to 5-star hotels. 
Things to Do:
Below are things you can do in Moscow with your employees:
Red Square

: It is the most visited site in Moscow. 

The Bolshoi Theater

: The theater claims the title of being the most prominent and oldest home of opera and ballet companies in the world. 

Moscow Metro

: Enjoying this ride is an experience that cannot be matched by other countries, and the walk is also fascinating.
Bottom Line 
There we have the best destinations for corporate vacation from India. They provide attractions, good weather, and quality accommodations.