It's perhaps fitting that during a pandemic, the hottest acquisition space that's emerging in e-commerce in India is the pharma sector.
Amazon is looking to invest $100 million (Rs. 750 crore) in Apollo Pharmacies, reports ET. If the deal goes through, Amazon will be able to gain a foothold in Apollo Pharmacies' 3,700 retail outlets across the country. Amazon could then use these outlets to launch its e-commerce plans in the pharma space. Apollo Pharmacies was owned by Apollo Hospitals until last year, when the company had spun it off as a separate entity.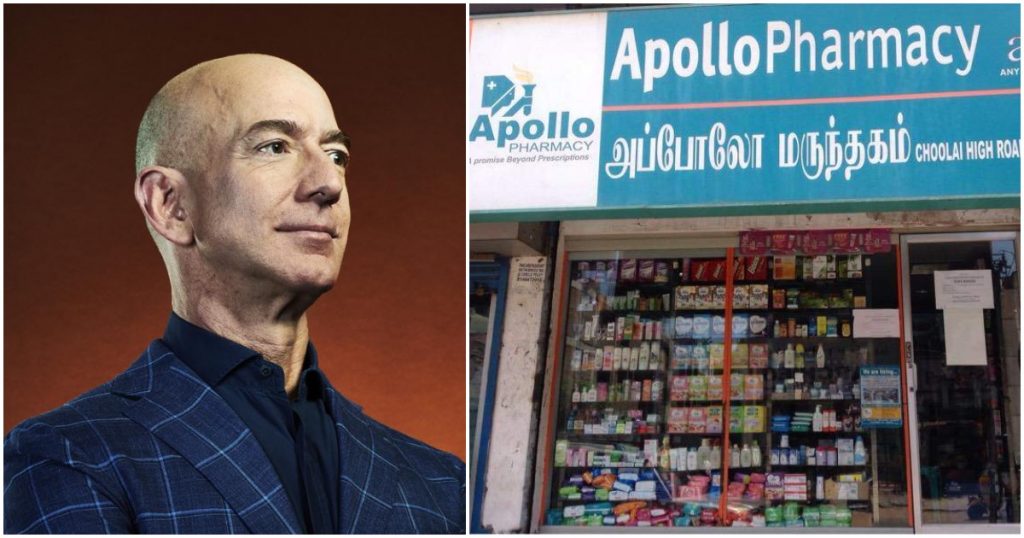 Amazon has already dipped its toes into the pharma delivery space — in August this year, the company had launched Amazon Pharmacy, which allowed customers to order prescription medicines, over-the-counter drugs, ayurvedic medication, as well as basic medical devices in Bangalore. Amazon had taken the trouble of navigating the regulatory minefield around pharma retail — most drugs being sold on Amazon Pharmacy were through Cloudtail, which is a joint venture between Infosys founder N R Narayana Murthy's Catamaran Ventures and Amazon. Amazon had earlier reduced its stake to 24% in Cloudtail's parent after a change in FDI regulations. 
But Amazon isn't the only company that's eyeing the pharma delivery space. In August, Reliance had acquired a 60% stake in Netmeds for Rs. 620 crore. A month later, Flipkart had tied up with 1mg, integrating it on its app, and allowing users to order prescription medicines, and book doctor consultations and lab tests. Two months after that, it had been reported that Tata Group was in talks with 1mg for a majority stake sale for its soon-to-be-launched e-commerce venture.
Amazon now seems to be looking to acquire a significant stake in Apollo Pharmacies to build its pharma delivery operations. India's four e-commerce players — Amazon, Flipkart, Reliance and Tata — all seem to have their pharma strategies worked out, and are putting them into action. It'll be a combination of their approaches, and how the regulatory approvals in the space play out which will determine which company will end up with an upper hand in this space. And given how the biggies are scrambling to launch their pharma operations, it's apparent that they believe that this sector could prove particularly lucrative in India's overall e-commerce mix.