E-pharma seems to be the flavour of the season for Indian's e-commerce firms.
After Amazon had started delivering medicines in Bengaluru through its Amazon Pharmacy, and Reliance had responded by announcing the acquisition of Netmeds just a week later, Flipkart is the newest entrant into India's e-pharma space. Flipkart has partnered with Gurgaon-based e-pharmacy startup 1MG, and integrated its app on Flipkart's Android app. The integration  allows users to order prescription medicines, book doctor consultations and lab tests within the Flipkart app. "As consumers increasingly look for preventive care in the wake of the pandemic, it was a natural step for us to scale up our portfolio and launch products across categories such as immunity boosters, respiratory care, diabetic care, digestive care and cardiac care, among others," a Flipkart spokesperson told ET.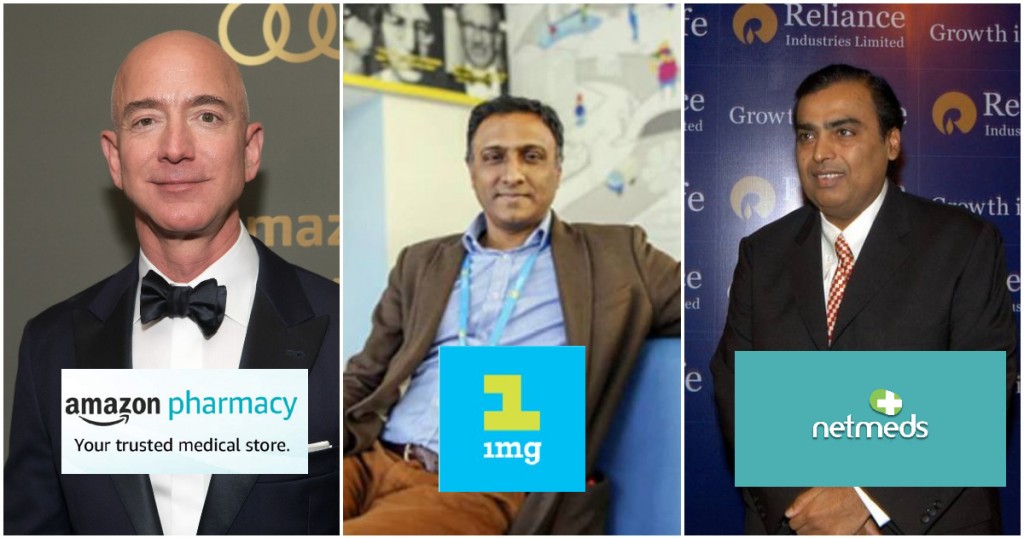 There has perhaps never been a better time to enter the e-pharma space in India. The Covid pandemic has not only increased the demand for medicines and testing equipment, but has also simultaneously confined people to their homes. As such, large e-commerce companies can step in deliver medicines straight at people's doorsteps. This season has also seen food tech companies even start delivering liquor in certain states, so it's not surprising that large e-commerce companies are looking to double down on the e-pharma space.
But like with the online purchase of alcohol, there are regulatory hoops that these companies have to navigate. Even as Flipkart integrated 1mg into its app, the All India Organisation of Chemists and Druggists (AIOCD), a body with 8.5 lakh members, has written to Flipkart saying the partnership is against local laws. "We are forced to write to you as we discovered that Flipkart, which is owned by Walmart Inc, USA has partnered with an e-pharmacy by the name of 1MG.COM to sell 'Prescription Medicines' on its platform. This partnership is against the laws in our country," the letter said. E-pharma currently operates in a grey zone in India — in 2018, the government had passed draft rules to regulate the industry in India and allow registered entities to sell medicines online, but in 2019 the Center had asked e-pharmacies to pause operations after an order from the Delhi High Court. 
It however seems pretty likely that the regulatory hurdles will eventually be surmounted — with adequate checks around prescriptions in place, there appears to be no reason why medicines can't be home delivered like other products — and that's when large e-commerce companies will use their economies of scale to drive sales. Amazon appears to have chosen to go alone as it launched Amzaon Pharmacy, Reliance acquired 60 percent of Netmeds, and Flipkart has now tied up with 1mg. These three companies are locking horns across sectors from grocery to fashion, and it appears that they've all simultaneously opened a front in e-pharmacies as well.