Jio and Airtel have been both secured rights from the Department of Telecom to begin satellite broadband services in India, but they might soon have a serious new competitor — Elon Musk.
Elon Musk-owned Starlink has applied for a global mobile personal communication by satellite services (GMPCS) licence from the Department of Telecommunications (DoT) to launch its services in the country. SpaceX had applied for the license last week, ET reports. SpaceX had previously too applied for an experimental license, but had later withdrawn the application.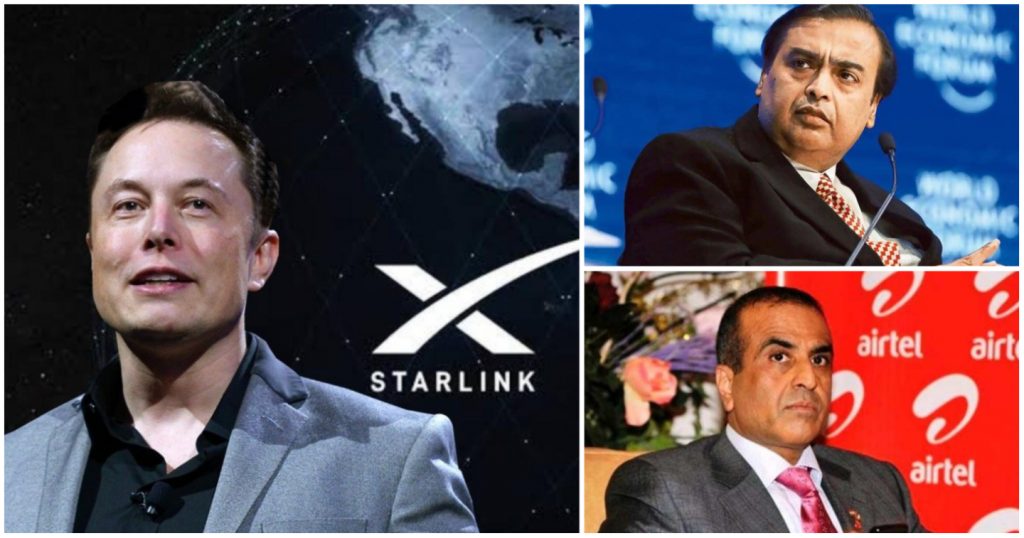 Interestingly, SpaceX's move comes more than a year after it had first "launched" Starlink services in India. In March 2021, Starlink had opened pre-orders from India starting at a price of $99. "Starlink is targeting coverage in your area in 2022. Availability is limited. Orders will be fulfilled on a first-come, first-served basis," its website had then said for Indian addresses. 
But days later, the Broadband India Forum — which counts companies including Apple, Google, Facebook, Cisco, and Railtel as partners — had written to the regulators, asking them to block Starlink from pre-selling the beta version of its Starlink satellite internet services. The body had claimed that SpaceX didn't have a license or authorization from the government to offer such services in India. "We request you to urgently intervene to protect fair competition and adherence to existing policy and regulatory norms," its letter had said.
Not long after, Starlink's website had stopped accepting pre-orders from India. It updated its site with a message which said: "Starlink is not yet available in your area due to pending regulatory approval." This message is still shown on its website for Indian users.
But with SpaceX now officially applying for a license, it's likely that it could soon begin offering Starlink satellite internet services in India. Bharati Airtel has already entered into a joint venture with Hughes for satellite broadband services in India. Earlier this month, Reliance Jio had also received a nod from DoT to offer satellite Internet in the country. The Tata Group, Canada's Telesat, and Amazon are also exploring options to launch satellite internet services.
It's not as though SpaceX will be able to immediately launch Starlink services after getting the license. Even after it gets a license from DoT, it would later need approval from the Department of Space and buy relevant spectrum. After getting approvals, SpaceX will also need to establish in-country earth stations (satellite gateways) for India.
But an application of the license could be an important first step towards making satellite internet services available in India. Starlink is already having a major impact on world affairs, with its services being used by Ukraine as it battles against Russia — having internet services beamed directly through satellites is crucial in a war, because satellite internet is more resilient than mobile or broadband connections, which can be cut off by adversaries. Even in India, Starlink could bring internet services to far-flung and rural areas which don't currently have broadband or reliable mobile services, and connect millions of users to the information economy. And with companies like Jio, Airtel, and now SpaceX all in the race to provide satellite internet services, after fiber cables and 5G, Indian users might soon have yet another way to connect to the world wide web.