This self driving announcement might not have attracted the usual eyeballs, the media glare, and gushing headlines, but it's an important milestone all the same — and doubly so for India. 
Mahindra has just unveiled a self driving tractor, and says that the underlying technology will be deployed across its entire tractor range. The self driving technology was developed indigenously at Mahindra Research Valley, Mahindra's technology hub in Chennai.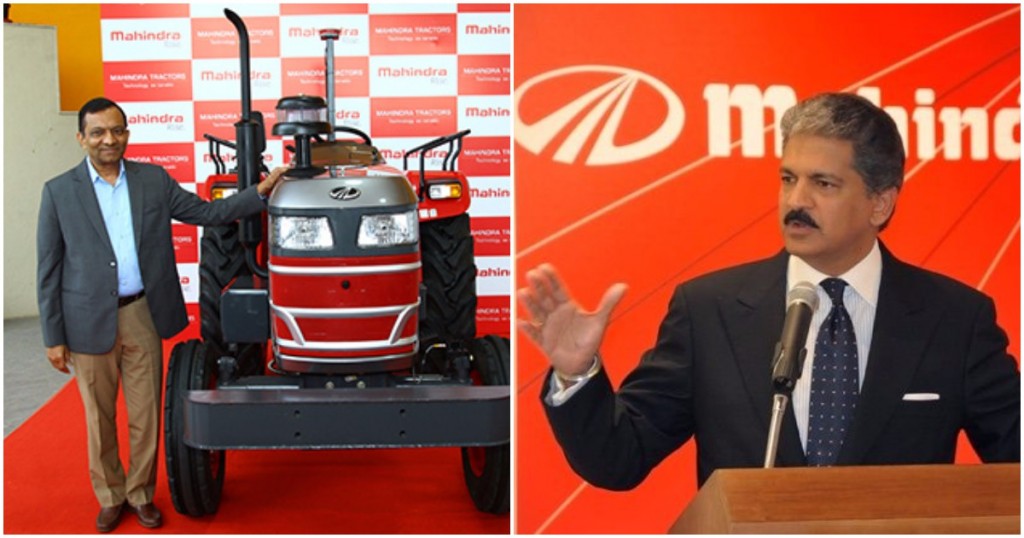 Self driving tractors are similar to self driving vehicles, but have different requirements. The environment a self driving tractors will operate in is more controlled than those of self-driving vehicles — self driving vehicles need to deal with pedestrians, unknown roads, and traffic conditions, while a self driving tractor will operate on a fixed farm and run on a fixed route. There are also fewer issues with traffic and terrain. 
Mahindra says its tractor will use GPS technology to move along a straight line, and will also be able to orient itself along adjacent rows and turn. A geolock will ensure that the tractor stays within the boundaries of the farm, though farmers will have access to a tablet through which they can control its motion and also bring it to a stop in case of an emergency. And the vehicle will do more than just move — the tractor will be able to lift the work tool from the ground at the end of a row and lower it after it has oriented itself for operation at the next row.
The driver assist model of the tractor will be launched next year, said Mahindra and Mahindra's Managing Director Pawan Goenka. Following this model, a quasi-driverless model would be launched and finally, a fully driverless tractor would be make an appearance.
This a major announcement by Mahindra, because while other companies have been working on driverless tractors, few have been able to build a fully autonomous version. John Deere has 200,000 driver-assist tractors operating around the world, but most of its drivers use them only to run in straight lines, and then manually turn them at the end of each row. A few other international companies, such as Fendt and Case IH, are also working on their own technology.
Driverless tractors might not immediately seem like a priority for India, which has cheap and surplus labour, but the technology has its benefits. John Deere says that there's a 10% increase in farm productivity when farmers use self-driving machines, and India needs to modernize and grow its agricultural output to feed its growing population. And Anand Mahindra has his sights set on driverless tractors for a while now. "Tractors don't run into anyone in the field. They do not cause paranoia. They are the easiest to make autonomous and they raise productivity dramatically. We are going to do that for sure," he'd said earlier this year.
It's a bold pronouncement for an Indian company, but Mahindra hasn't been shy to make ambitious proclamations. Mahindra already has released electric cars, and Anand Mahindra had once playfully challenged Elon Musk to quickly bring Teslas to India, or risk having the market being taken over by Mahindra and Mahindra. And if their self-driving technology takes off, Mahindra might end up competing with Tesla in more ways than one.