Most of India's startups might be still mired in losses, but global tech giants are making a killing in the country.
Both Google and Facebook have registered handsome profits for the financial year ending in March 2019, right before the coronavirus impact was fully visible. Google's revenues in India were Rs. 5594 crore in FY20, which was 35% higher than last year. Google's net profit was Rs. 586 crore, 24% higher than its profit of Rs 472.8 crore last year. A Google spokesperson told ET that it had invested Rs. 400 crore in its India operations this year.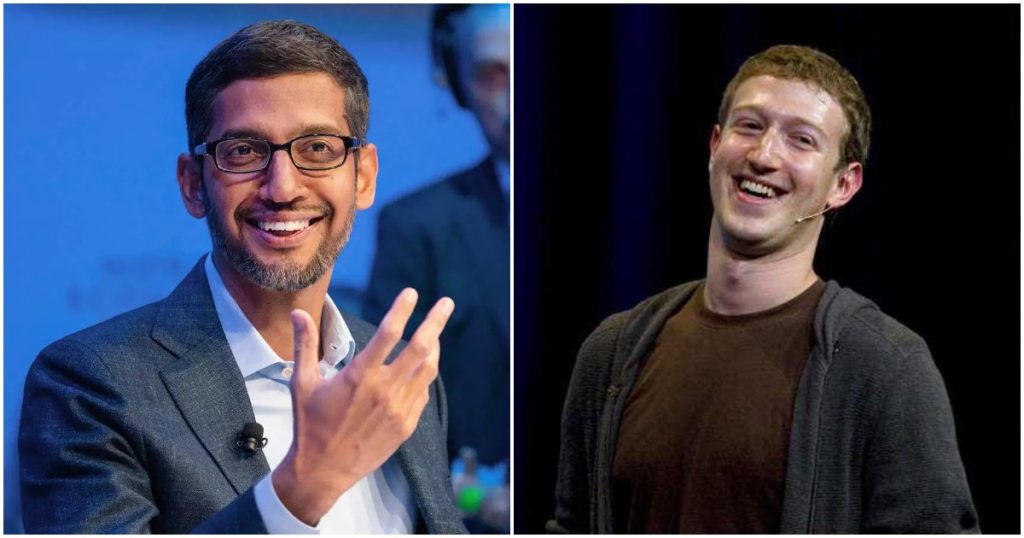 Facebook, for its part, also registered impressive results. Facebook's revenue in India was Rs. 1277 crore in FY20, which was 43% higher than the previous year. Facebook's net profit doubled over last year to Rs. 138 crore. "We are deeply committed to being an ally in the country's socio-economic transformation. We will continue to invest in our India operations while working with small and large businesses to help in their economic recovery post the pandemic," a Facebook spokesperson said.
Google and Facebook's results are in sharp contrast to those of Indian startups, which continue to make losses. Zerodha is profitable, and Mu Sigma, Inmobi and PolicyBazaar have all previously registered profits, but the vast majority of startup unicorns are still burning through cash as they look to expand and grow. Interestingly, these startups are the customers of Google and Facebook — most startups run ads on Google and Facebook, and help these global giants earn money. But even as India's own startups are all currently losing money, they seem to be helping fuel the engines of global tech companies that are operating on their shores.