Yet another multinational giant is now powered by an Indian CTO.
Walmart has appointed Suresh Kumar as its Chief Technology Officer. Kumar will join Walmart on 8th July, and report directly to Walmart CEO Doug McMillon. He'll step into the shoes of longtime Walmart CTO Jeremy King, who left the company in March.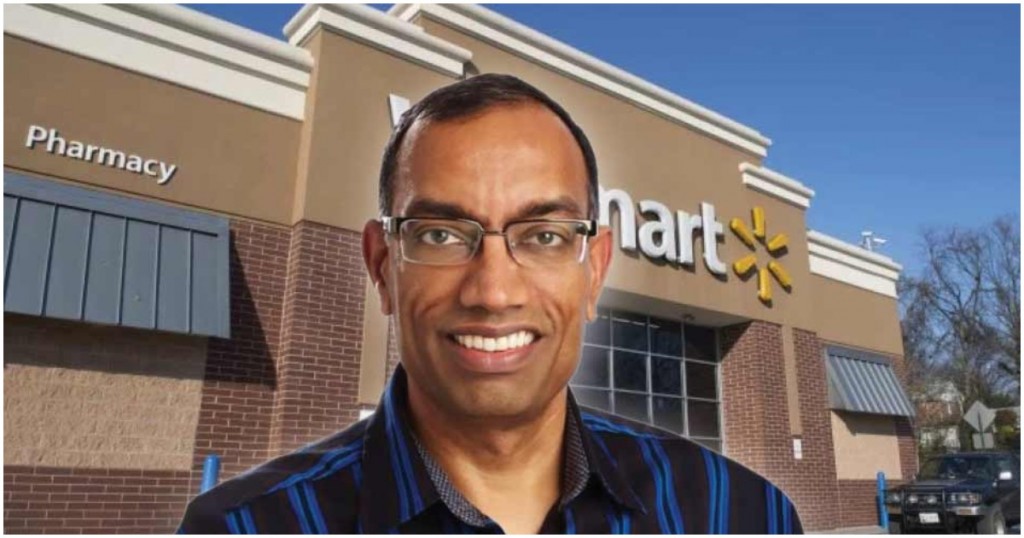 Suresh Kumar had graduated from IIT Madras in 1987 with a Bachelor's degree in Aeronautical Engineering, before treading a path that was familiar to millions of Indian techies of that era — he'd moved abroad, and got a PhD in Engineering from Princeton University. Since then, Kumar worked with the who's who of US tech giants. He began his career  working with IBM, ending up as a Research Staff Member. After 7 years with IBM, he joined Amazon in 1999, just two years after it had gone public. He joined as a Software Architect, became a senior manager a year later, and a Director of Software Development two years after that. He eventually became Amazon's VP of Worldwide Retail Systems and Retail Services in 2008.
In 2014, Kumar joined Microsoft and spent four years there, leaving when he was the Corporate Vice President of Microsoft Cloud Infrastructure and Operations. Thereafter he joined Google as the VP and GM of Google Display+ Video ads, Apps and Analytics.
It's a resume that spans some of the most significant tech companies in the world over the last three decades, but Walmart, his latest gig, is also becoming a big tech player. It is not only looking to compete with Amazon in e-commerce, but is also making tech-based startup investments, like Flipkart in India. "Walmart is one of the great success stories in how a company evolves over time to serve the changing needs of its customers, and today, it is in the midst of an exciting digital transformation," Kumar said after the appointment.
Kumar joins the growing list of Indians that hold plum posts at global tech giants. Sundar Pichai is the CEO of Google, Satya Nadella is the CEO of Microsoft, and Shantanu Narayen is the CEO of Adobe. Among CTOs, Padmashree Warrior had been the CTO of Cisco for several years, while Twitter appointed IIT Bombay alumus Parag Agrawal as its CTO last year.