The Indian government's ONDC hasn't yet made a dent in the country's e-commerce space, but it's quietly garnering some users for itself.
Open Network for Digital Commerce, the Indian government's platform that seeks to curb the dominance of large e-commerce players, has growth 25x in the last 2 months. ONDC was doing just around 200 orders per day in the retail category until two months ago after being soft-launched in September last year, but is now doing as many as 5,000 orders per day. The number of merchant sellers on the app has gone up 100x to 85,00, from just around 800 in December.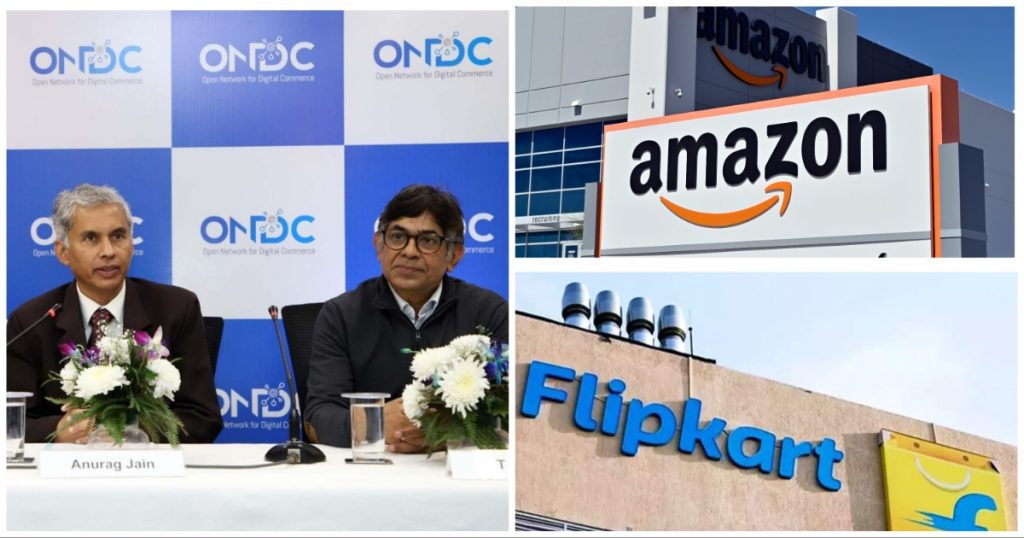 "We even hit 6,000 retail orders per day during the weekend," said ONDC chief executive T Koshy. In the mobility category, ONDC is doing 25,000 rides per day through the Namma Yatri app, which allows users to book autos in Bangalore without the drivers needing to pay a commission to middlemen like Uber and Ola. While Bangalore, where ONDC was first launched, is the most active city on the platform, Delhi is also quickly catching up in terms of number of orders.
ONDC has been conceptualized to level the playing field in e-commerce, and help millions of small retailers take on e-commerce giants like Amazon and Flipkart. ONDC is a platform that brings together the different players in an e-commerce ecosytem, and prevents any one from having too much influence or pricing power. The ONDC platform consists of buyer apps, like Paytm, through which customers will be able to place orders. It also includes seller apps, which are companies which have tied up with small retailers and brought them on the platform. The ecosystem also includes logistics partners, which are responsible for delivering items to customers.
Unlike at Amazon and Flipkart, where these different components of e-commerce are controlled by a single company, ONDC allows for decentralization across the different e-commerce verticals. An order, for instance, might be placed on Paytm, get fulfilled by a seller onboarded on UShop, and get delivered by a completely unrelated logistics partner. This allows no single entity to have control over the entire ecosystem, and can potentially help small mom-and-pop stores compete with e-commerce giants.
It's an ambitious plan, but ONDC is using the playbook employed by the very companies whose power it seeks to curb in order to grow. In February, ONDC had started giving discounts of Rs. 50 per order to customers, which has helped boost its overall numbers. It had also launched an incentive scheme for seller-side apps to enroll small merchants. ONDC has already managed to get some big names on the platform, including Paytm, Flipkart, PhonePe's Pincode app, and several others.
ONDC's ramp up has been slow, but perhaps for good reason — there are many moving parts in the platform, including customers, merchants, logistics partners and sellers, who must all come together to successfully deliver an order. But the initiative is now in the beta phase in two cities, and in the more initial alpha phase in another 181. And with the initiative growing 25x in two months, albeit from a small base, it might soon be on the verge of hitting the mainstream and making its mark on India's e-commerce space.