Indian executives have already captured the CEO posts at the world's top technology companies, but they now seem to be expanding their horizons.
Indian-origin executive Leena Nair has been appointed the global CEO of French luxury brand Chanel. Billionaire Alain Wertheimer, who owns Chanel with his brother Gerard Wertheimer, would move to the role of global executive chairman. Nair had been currently serving as the Chief Human Resources Officer of Unilever.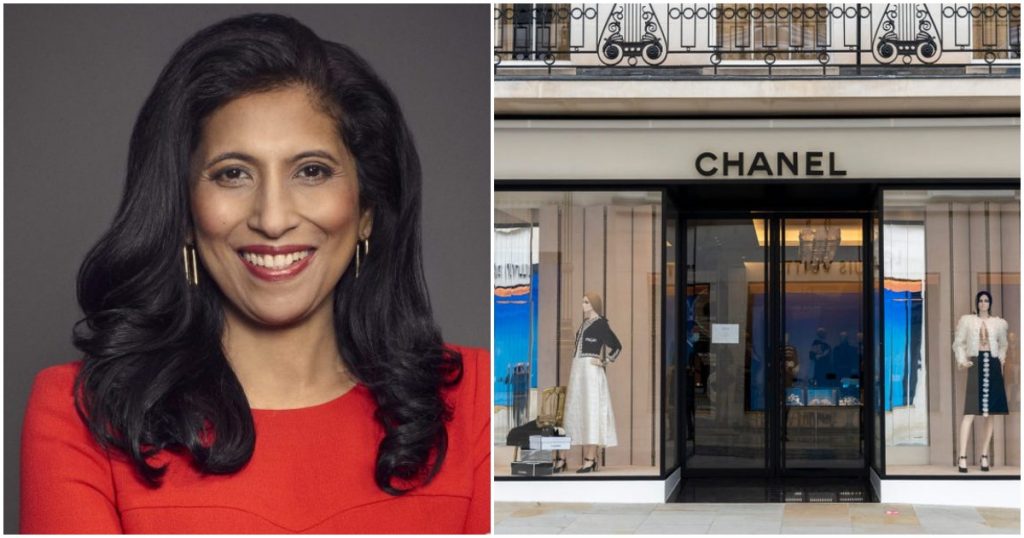 "I am humbled and honoured to be appointed the Global Chief Executive Officer of Chanel, an iconic and admired company," Leena Nair wrote on Linkedin after her appointment. "I am so inspired by what Chanel stands for. It is a company that believes in the freedom of creation, in cultivating human potential and in acting to have a positive impact in the world," she added.
Chanel's statement remarked on Nair's "global reputation for progressive and human centered leadership, delivering significant business impact". It described her as a "visionary leader whose ability to champion a long-term, purpose-driven agenda is matched with a consistently strong record of business outcomes". Chanel is best known for its luxury products including tweed suits, quilted handbags and the iconic Chanel No. 5 perfume.
There was little in Nair's background that suggested she would end up heading a global luxury brand — she was born in Kohlapur in Maharashtra, and completed her schooling from Holy Cross Convent School in the city. She then got a degree in Electronics and Telecommunications Engineering from Walchand College of Engineering in Sangli. In 1992, Nair graduated with an MBA from XLRI Jamshedpur, where she was a gold medalist.
After her MBA, Nair had joined Unilever as a management trainee, and stayed with the company for 30 years. During her tenure, she rapidly rose up the ranks, first becoming a General Manager, and was promoted as the general manager of HR of Home and Personal Care India in 2004. In 2006, she was appointed the general manager of HR at Hindustan Lever India. In 2007, she was appointed the VP of HR in South Asia, and became a Senior VP in 2013. In 2016, she was appointed as the global Chief Human Resources Officer of Unilever. She's now switched companies after a 30-year-stint, and become the CEO of Chanel.
It's a remarkable journey for a girl who was born in Kohlapur and completed her Bachelor's degree from a college in Sangli, but there's no shortage of Indian names who've reached the top of global companies with humble beginnings in India. In the world of technology, Sundar Pichai currently is the CEO of Google, Satya Nadella is the CEO of Microsoft, Arvind Krishna is the CEO of IBM, Shantanu Narayen is the CEO of Adobe, and Parag Agrawal is the CEO of Twitter. Most of these CEOs had moved abroad after completing their Bachelor's degree in India, and also have a foreign degree to boot, but Leena Nair not only completed her entire education in India, but also worked here for more than a decade before taking on a global role. As India becomes more integrated with the global economy, stories like these will not only inspire more Indians to dream of heading more multinational giants, but could also lead some to creating new iconic companies out of the country as well.