Indian traders' bodies had been training their guns on e-commerce platforms for ages — and the Reuters expose has given them a lot more ammunition.
Confederation of All India Traders (CAIT), which claims to represent 80 million retail stores, has demanded that Amazon be banned in India after a Reuters report unearthed secret conversations between Amazon officials and the US government which showed how Amazon was skirting around the India's FDI regulations. In a statement, CAIT said that "the shocking revelations" in the Reuters story are "sufficient enough to immediately ban operations of Amazon in India." The group called on Commerce Minister Piyush Goyal to take immediate note of this "important and burning issue and order for a ban on operations of Amazon in India."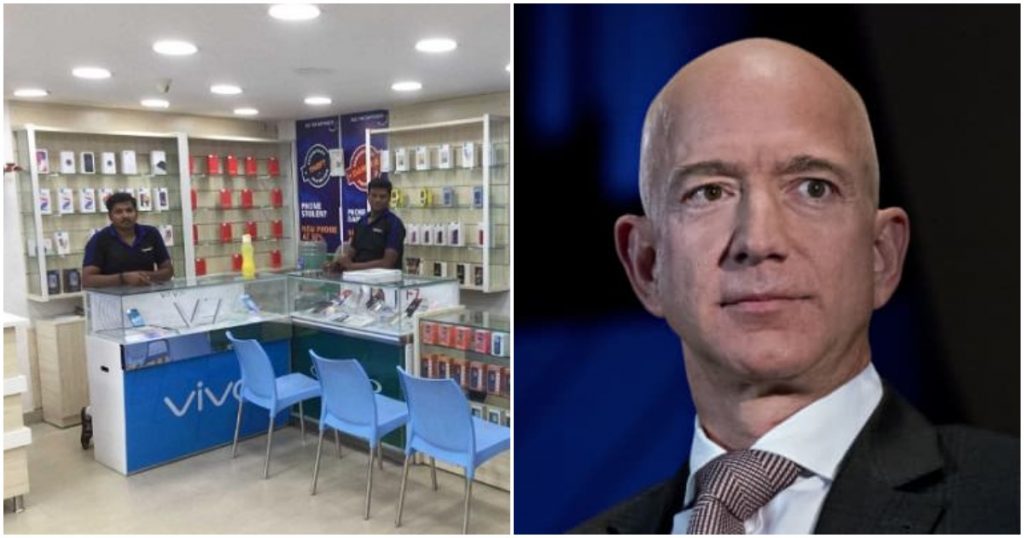 Yesterday, Reuters had published a bombshell report, which showed how Amazon was circumventing FDI regulations in India, which allow e-commerce platforms to only act as intermediaries, and not directly sell their goods to Indian consumers. But the Reuters report unearthed secret documents which showed that a mere 35 of Amazon's 4 lakh sellers in India accounted for two-thirds of its Indian business. The report alleged Amazon had indirect stakes in two of these sellers, which was allowing it to skirt Indian laws and sell directly to customers. The report also said that Amazon had favoured certain sellers, by providing them with special agreements with companies like Apple.
CAIT has now written to Commerce Minister Piyush Goyal, adding some allegations of its own. The letter, which is publicly available, demands an investigation into the role of Narayan Murthy in helping Amazon skirt FDI regulations. "We draw your kind attention towards Cloudtail India (P) Limited, a company owned by Sh Narayan Murthy, Appario Retail (P) Limited (and others)," the letter says. "These together control -80% of business on Amazon marketplace. Though according to law and policies, the marketplace (Amazon) should not have relation or control over the retailer leg Cloudtail), these retail companies are fully controlled by Amazon. Thus, Amazon's "marketplace" narrative is a mere myth," the traders body alleges.
The body also says that former Amazon employees were given positions of power at Cloudtail, even though Amazon only owned a 24% stake, essentially giving the company indirect control of the entity. "It is no coincidence that the managing directors, CFOs, key persons are (so-called) former employees of Amazon. Even the majority of board members of Cloudtail are (so-called) former employees of Amazon. (Even though) Narayan Murthy owns 76% in Cloudtail (and Prione owns 100% of Cloudtail), yet the board of directors have Amazon in majority," the letter claims.
The letter also highlighted how small traders compete on an uneven field with Amazon and Amazon-backed sellers. "We draw your kind attention towards various schemes of the different banks for giving 10% discount/cash back on a regular basis from time to time for purchase of any product from the portal of e-commerce companies Amazon & Flipkart," the letter says, claiming that small traders are in no position to offer similar cashbacks in tie-ups with banks. "Providing cash back exclusively to online shoppers through Amazon & Flipkart assumes the status of a cartel which leads to helping them indulge into malpractices like predatory pricing, exclusivity and creation of an uneven lead playing field in the market specifically restricted under Press Note No.2 of the FDI policy," the letter says.
These are all serious allegations, and coupled with the Reuters report, build a strong case against Amazon in India. India's FDI policy in retail was meant to protect small shop owners from foreign e-commerce multinationals by disallowing these companies from directly selling to consumers. The merits and demerits of India's FDI policy can be debated, but for an American company to break the spirit of Indian laws while operating within Indian borders is something that the current government — and ordinary Indians — will likely not take kindly to.