The coronavirus pandemic has hit all manner of businesses, and companies are doing their best to cope.
Many single-screen movie theatres, which have been shut since the beginning of the pandemic, are now being used as Amazon godowns, Moneycontrol reports. In Hyderabad, five single-screen theatres including Galaxy, Sri Rama, Shanti, Amba and Sree Mayuri had shut shop permanently in November. Four of these halls are now being used by e-commerce company Amazon as godowns to store products.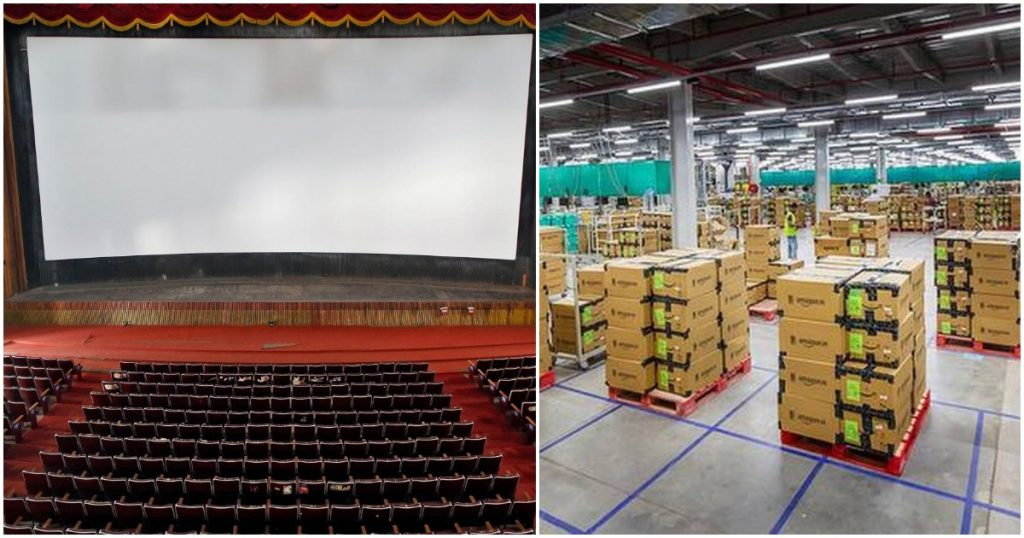 The coronavirus pandemic has been particularly brutal for the film industry. At the end of last year, India was home to 6,327 single-screen theatres and 3,200 multiplexes. Nine months after the lockdown was first announced, 2000 single-screen theatres still remain shut. Analysts estimate that 25 to 30 percent of these screens will be forced to shut down permanently, which means that as many as 600 single-screen theatres could shut down across India.
It's hard to imagine what theatres will do with this prime real estate, but turning into Amazon godowns could end up being one option. During the pandemic, other companies have also tried to come up with innovative ways to survive. When the lockdown was in place, Uber had tied up with Flipkart, Spencer's and Big Basket to deliver groceries — this ensured that these companies were able to keep up with their increased demand, and Uber drivers were able to make money. Such was the demand for groceries that not only food delivery apps like Zomato and Swiggy, but e-commerce companies like Meesho had also entered the grocery delivery business. There had been some long-term changes too — with queues outside alcohol shops posing covid transmission risks, several state governments in India had allowed for the home delivery of alcohol for the first time in the country.