India's electric vehicle revolution isn't quite going as planned.
Pure EV has decided to recall 2,000 of its electric scooters, a day after an accident involving one of its vehicles killed an 80-year-old man and injured three others. Pure EV will recall 2,000 vehicles belonging to models ETrance Plus and EPluto 7G. Pure EV's decision to recall 2,000 scooters comes days after rival Okinawa had decided to recall 3,200 scooters after fatal accidents with its own scooters. Pure EV was the 7th largest seller of EVs in India as per latest data, and Okinawa was the 3rd largest.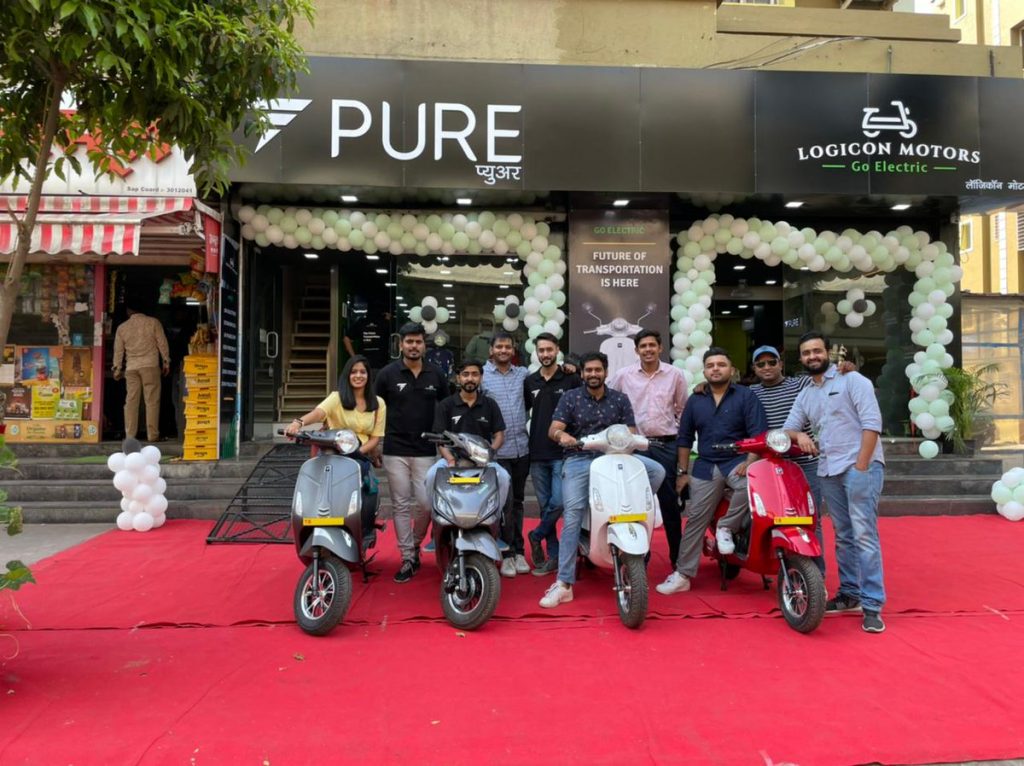 In the latest Pure EV accident, a user in Telengana was charging his scooter battery overnight in his house, when it exploded and caught fire. The customer's 80-year-old father passed away, while three other members of the family were injured in the blaze. The customer had been using the scooter for more than a year.
Pure EV expressed regret over the incident and issued a statement noting that it was fully cooperating with the local investigating agencies. "The vehicles and batteries therein shall undergo a thorough check for their health. We shall inspect the battery for any imbalance issues and shall calibrate through our device BaTRics Faraday (an AI-based hardware which can automatically identify and repair defects in Li-Ion batteries). Additionally the BMS and charger calibration shall be carried out as required." Pure EV said in a statement issued Thursday.
This is only the latest incident in which electric scooters have exploded and killed their users. In September last year, two scooters from Pure EV had previously caught fire, followed by another scooter from Okinawa in October. In December, another scooter from Manesar-based HCD India had caught fire while being charged, leading to the death of a 60 year old man. In March, a scooter from Ola Electric had spontaneously caught fire in Pune while it was parked, and had been charred within minutes. Earlier this week, a batch of 20 electric two-wheelers made by Jitendra EV erupted in flames while being transported and were destroyed.
Things had gotten so bad that last month, the Indian government had stepped in and deputed teams to investigate fires in electric scooters. Today Minister of Road Transport and Highways Nitin Gadkari too spoke up, saying that firms which which were found negligent in their process would be heavily penalized. "Several mishaps involving Electric Two Wheelers have come to light in last two months," Gadkari tweeted. "It is most unfortunate that some people have lost their lives and several have been injured in these incidents.
"We have constituted an Expert Committee to enquire into these incidents and make recommendations on remedial steps. Based on the reports, we will issue necessary orders on the defaulting companies. We will soon issue quality-centric guidelines for Electric Vehicles," he added.
"If any company is found negligent in their processes, a heavy penalty will be imposed and a recall of all defective vehicles will also be ordered. Meanwhile companies may take advance action to Recall all defective batches of vehicles immediately," he added.
It's perhaps this series of tweets which led to Pure EV's recall of 2000 vehicles, but these aren't great signs for India's fledgling electric vehicle industry. Reports of fires and causalities will likely deter potential buyers, and could delay EV adoption as a whole. This could have knock-on effects for the entire ecosystem — not having enough users, for instance, could cause firms to delay their hypercharging network plans, which in turn could make EVs less viable for existing customers. The initial reports of fires in electric scooters had caused alarm, but now with casualties, recalls, and government warnings, India's electric revolution is in real risk of going up in smoke.