Google's massive investment in Jio could result in a 5G phone jointly developed by the two companies.
Reliance is likely to launch an affordable, 5G-ready Android smartphone by August-September, ET reports. The company is working on a May-June timeline to complete the R&D of the device, which is being developed in partnership with Google. It's expected that the phone will launch during the company's Annual General Meeting, which has previously seen Reliance make several major announcements.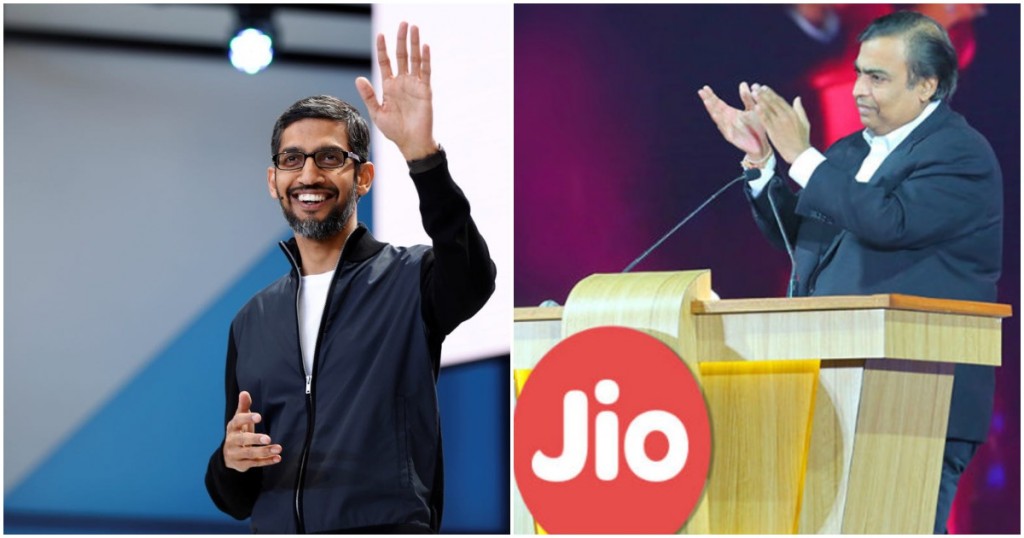 "The development of the phone is on track. The specifications have been finalised. However, there are ongoing discussions on the operating system, given that it will require deep integration of Jio services," said an executive aware of the development. Jio will reportedly develop its own OS for the phone, called JioOS, which will be a fork of Android, and will be optimised for the performance of Jio's suite of applications.
Last year, Google had invested Rs. 33,700 crore in JioPlatforms in exchange for a 7.73 percent stake. This was clearly a strategic investment, and Google and Reliance appear to now be working together to develop a phone. Having their own phone gives both companies much greater control over their users. Jio can install its suite of apps — which includes a streaming app in JioSaavn, a Zoom competitor in JioMeet, and dozens of other apps — on the phone, and even integrate it with other products, including JioHome. Jio could also potentially push the users of its phone into making purchases on the JioMart platform. Google, on the other hand, can also integrate its own suite of apps on a phone it develops — Google, for instance, pays Apple $8-12 billion a year to keep Google as the default search engine on iPhones, and if it develops its own phone that can reach millions of users in India, it can sidestep issues like these.
Manufacturing a phone, though, won't be straightforward. There's currently a shortage of components such as display, memory and chipsets, which has impacted other Indian brands as well. Jio's basic phone, the JioPhone, is manufactured by US contract manufacturer Flex, and developing a 5G phone could be even more complex.
But having its own smartphone will give Jio much greater sway over India's tech ecosystem, and particularly its well-off users. Jio's telecom play allowed it to control how hundreds of millions of Indians accessed the internet. By having its own phones in the hands of Indians as well will give it an even bigger platform to distribute its sprawling array of products and services.