Reliance had already acquired a series of startups before it launched JioMart, and it seems that it was only whetting its appetitite.
Reliance is in talks to acquire JustDial, ET has reported. Reliance will acquire the business listing behemoth for an estimated $800-900 million (Rs. 7000 crore). Interestingly, it had been reported in March this year that the Tata group was also in talks to acquire Justdial to complement its own super-app plans.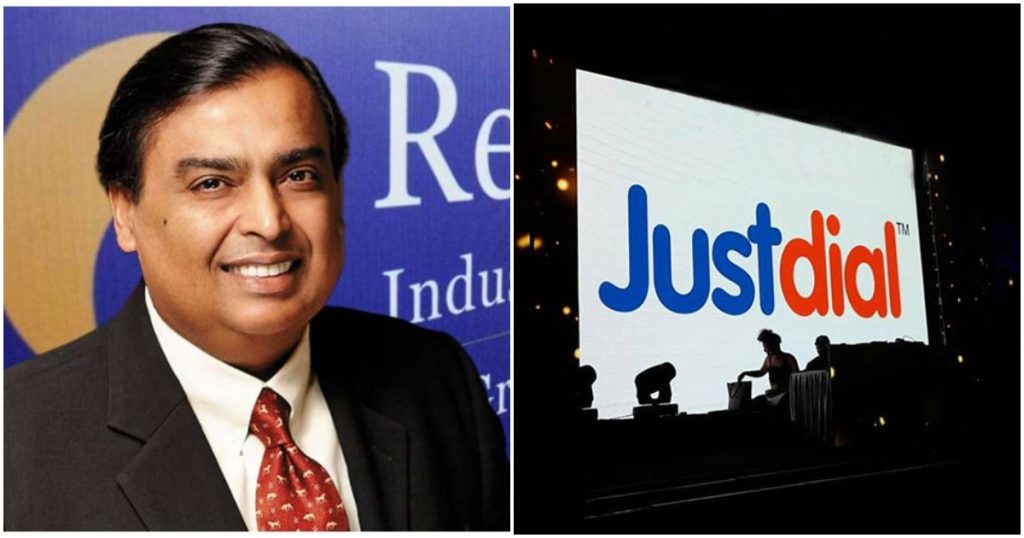 Justdial is one of India's oldest technology companies. It had been founded all the way back in 1996, and initially provided Yellow Pages results over the telephone. Justdial went public in 2013, and now operates mainly as a local search provider over the internet. The breadth of its offerings is extraordinary – Justdial offers help with everything from booking tables at restaurants to applying for loans, from booking air tickets to finding caterers, to booking hotels to finding wine shops, from booking buses to finding jobs, to booking movie tickets to finding doctors and sports coaches. Justdial has now also been promoting an Indiamart-like app that connects whole sellers with other businesses.
Justdial's business listings data could prove valuable for Reliance as it looks to build its own e-commerce play. Reliance has been looking to create a business-led model for e-commerce — instead of primarily holding its own inventory, Reliance has been looking to digitize and connect kirana stores through its platform. Justdial's wealth of business data around physical businesses could help Reliance get these businesses on its platform as well, and build an even more consolidated business play.
In the past, Reliance has made other startup acquisitions along these lines. It had acquired Hyderabad-based NowFloats, which helped give small offline businesses an online presence. It had also acquired fashion commerce startup Fynd which helped merchants manage their inventories and list them on e-commerce platforms. Apart from these acquisitions, Reliance had also acquired chatbot company Haptik, ed-tech startup Embibe, and music streaming company Saavn to create JioSaavn.
Justdial, as such, could fit in neatly around Reliance's plans. The company has done well over the years — at the beginning of 2017, its stock traded at Rs. 325, and now trades above Rs. 1,000. The news of Reliance's possible acquisition has given the stock another fillip, and it now trades at Rs. 1,115. The company has been investing in marketing having earlier signed on Amitabh Bachhan as brand ambassador, and using Ranveer Singh to promote its new B2B app. And if it gets acquired by Reliance, 25-year-old Justdial will have had one of the most remarkable exits in India's tech space.