Reliance was already India's largest mobile telecom provider, its largest broadband internet provider, but now it's now also breached the final frontier in the communications trifecta.
Reliance Jio has gone past BSNL to become India's largest landline service provider. As per TRAI data, Jio had 73.5 lakh landline connections in August, while BSNL was second with 71.3 lakh connections. MTNL was a distant third with 26 lakh connections. This is the first time in India's telecom history that a private company has dethroned a state-owned entity to have the highest number subscribers.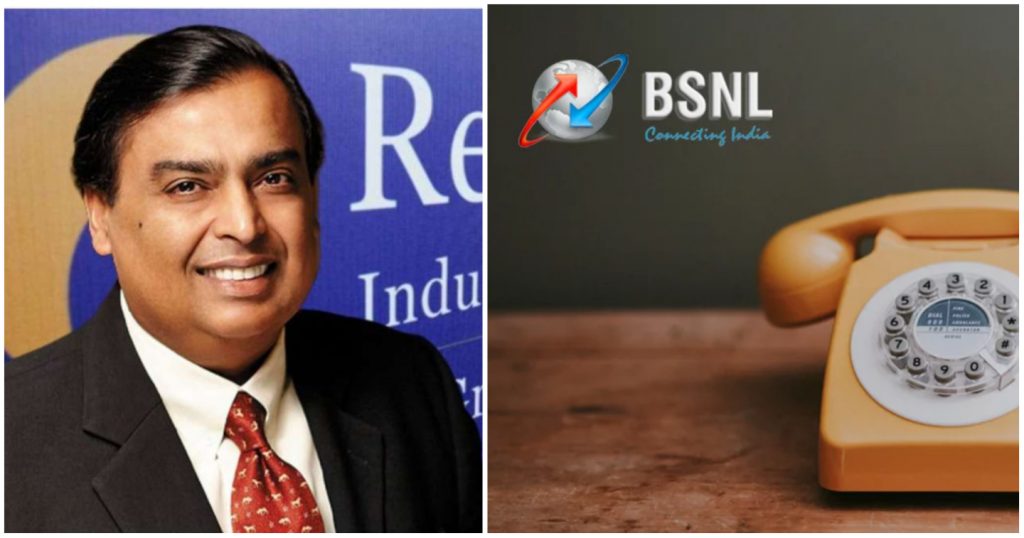 There hasn't been a lot of attention on landline data — ever since mobile phones became affordable and ubiquitous, landline connections had fallen out of favour, and their numbers had been decreasing. India had 3.67 crore landline connections in 2010, but this number fell to 2.05 crore by 2020.
But landline connections received an unlikely lease of life. As the coronavirus pandemic confined people to their homes, many people had to get broadband connections to their homes in order to work, and this led to an increase in the number of landline connections which were bundled together with broadband plans. Jio had launched Jio Fiber in 2019, and managed to make inroads in the landline market as a result.
And this is what makes landline connections crucial — while there might be few takers for actual landline calls, landline phones are the gateway to providing broadband internet connections in many homes. This internet connection is used not only for internet access, but for streaming TV shows, and also, like Jio has planned, to bring smart devices into homes. The broadband connection can bundle with it a host of other services, and having the country's highest number of landline phones gives Jio a leg up over its competition in a host of industries from content streaming to smart devices.
It's also fitting that a private company now runs India's largest communications service across landlines, internet connections, and mobile telecom. Most developed nations including the US, UK and Australia don't have governments running communications services, but state-run companies like BSNL were a relic of India's socialist past, which discouraged private investment in most areas of business. As India strides into the 21st century, it would need the agility and enterprise of private players to innovate and build the rails which will carry the country's digital future. And thus far, companies like Reliance and Airtel seem to be very ably filling those shoes.