The expansion of Reliance's retail ambitions continues at breakneck speed.
Reliance is closing in on a deal that would see it acquire a controlling stake in Kishore Biyani's Future Group, Times of India reports. Negotiations between RIL and Future Group have reportedly reached a decisive phase, and RIL wants to sign an agreement before the upcoming AGM (annual general meeting) on July 15. Both the companies are, however, deliberating on the finer points of the deal. Talks for the deal started earlier this year, the report said.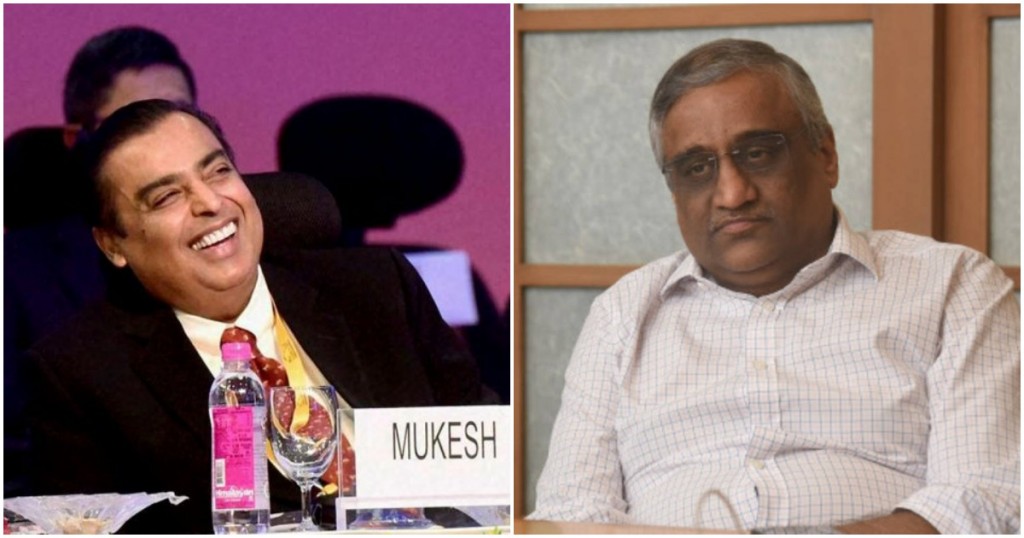 This wouldn't have been the plan for Future Group, which until a few years ago was itself charting an ambitious course to dominate India's retail space. It had announced a program called Tathasthu, through which it would use technology to let people order through Facebook and WhatsApp from its retail stores. But that program doesn't seem to have gone anywhere, and with the coronavirus lockdown, the company's finances have also taken a hit. Earlier this year, one of Kishore Biyani's holding companies defaulted on loan repayment, signalling a severe cash crunch at the conglomerate.
At this point, Reliance could be looking to swoop in and further consolidate its retail presence. Unlike most other companies in India, Reliance is currently flush with funds, having raised Rs. 1 lakh crore by selling stakes in Jio Platforms. Reliance is already India's largest retailer, but Future Group could help it grow its presence even further — Future Retail has around 1,388 stores across various formats, including Big Bazaar, Fashion at Big Bazaar (FBB), ezone, and Foodhall. These could fit in nicely with Reliance's retail plans — Reliance has already begun its e-commerce play by delivering groceries, and having more of its own stores across India will enable it to fulfill orders more quickly and efficiently. And given Future Group's current precarious financial position, Reliance will probably get a good deal to boot.
TOI reported that at least three major entities promoted by Kishore Biyani — Future Retail, Future Lifestyle Fashions and Future Supply Chain Solutions— would be merged, and the complete business will then be taken over by the oil-to-retail-to-telecom behemoth. "It is likely to be a complex transaction as, first, Future Group will announce a scheme of arrangement to merge into one company. RIL is most likely to completely buy out this combined entity in exchange for its shares," a source said.
The deal, if it does go through, will not only consolidate Reliance's position in traditional retail, but also give a serious fillip to its e-commerce operations. Reliance already has Facebook and WhatsApp in its corner — if it can end up controlling the Future Group's entire chain as well, it could end up creating a serious competitor for inventory-first e-commerce plays like Amazon and Flipkart.