It pays to be a CEO, and those of some of the biggest IT companies in India would know.
In this list, we detail the top 5 highest paid CEOs of IT companies in India, factoring in only their base salaries.
1. Ashok Vemuri, CEO,  iGate/Capgemini
Capgemini is an American-based IT company with a huge presence in India that recently acquired iGate and along with it its Indian CEO, Ashok Vemuri. Vemuri hails from New Delhi, has done an MBA from IIM-Ahmedabad, and has previously worked at Deutche Bank, Infosys before joining iGate. 
He's on the list at number 5 with a base salary of a whopping 8.4 crore.
2.  TK Kurien, CEO Wipro
A chartered accountant by qualification, TK Kurien joined Wipro in 1999. Prior to taking over the role as CEO of the IT business in Feb 2011, Kurien was President of Wipro's recently launched Eco Energy business. In June 2008, he took on the responsibility of heading Wipro's Consulting arm, WCS (Wipro Consulting Services), and spearheaded its growth, establishing it as a distinct offering by Wipro.  He draws an annual base salary of Rs 9.75 crore, finding himself in the number 4 spot.
3. Francisco D'souza, CEO, Cognizant
Francisco D'Souza at just 47 yeard of age is the CEO of Cognizant and was part of the team that founded theNASDAQ-100 company in 1994. In 2007, at the age of 38, he took over from Lakshmi Narayanan, who was promoted to Vice Chairman. Francisco D'Souza is among the youngest Chief Executive Officers in the software services sector, and at a salary of Rs 11.7 crore he's also the 3rd highest paid CEO in India.
4. N Chandrasekaran, CEO, Tata Consultancy Services (TCS)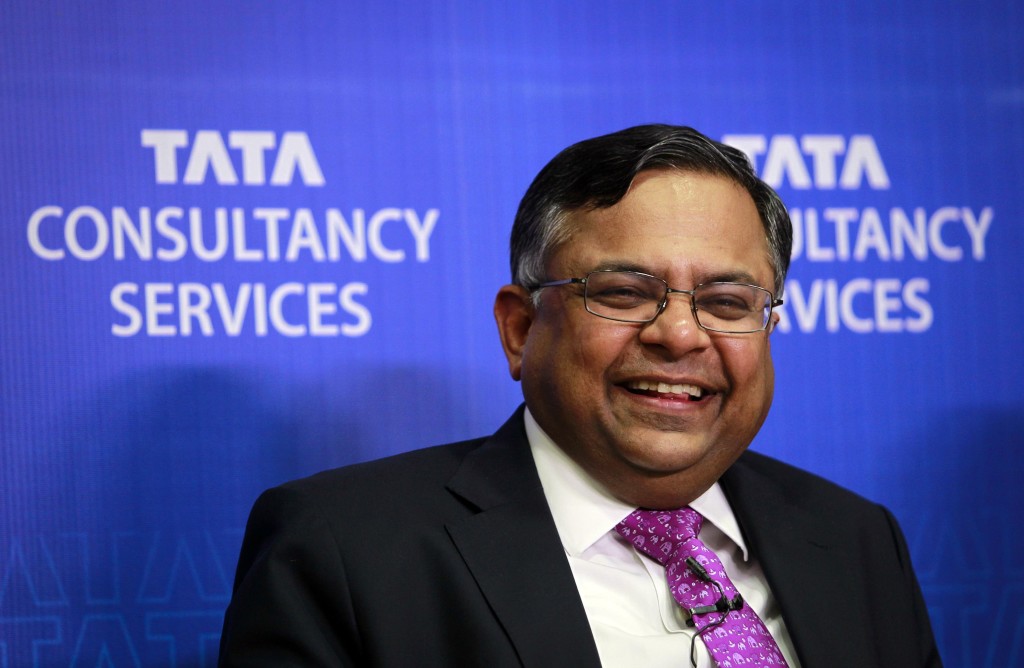 Natarajan Chandrasekaran took over as CEO of TCS, one of the largest IT service providers in India, on October 6, 2009 prior to which he was COO and Executive Director of TCS. Born in 1963, Chandra is one of the youngest CEOs of the Tata Group. As of 2015, his income was ₹ 21.2 crore per annum. His salary for the fiscal year ending March 2014 at ₹18.68 crores was 60% more than the previous year.
5. Vishal Sikka, CEO,  Infosys.
Sikka has brought a wave of change after joining Infosys as the MD and CEO in 2014. Relaxing the formal dress code is one of them. The young CEO is making huge strides to improve the company culture, and is getting amply rewarded for it.
At a sizable Rs. 30 crores per annum Sikka finds himself at the top of glowing list of highly paid CEOs in India.