The strain of Softbank's ambitious Vision Fund is finally beginning to show on the parent company.
The Softbank Group will report an annual operating loss of $12.5 billion, the group has said in a statement. The bulk of its losses will come from the Vision Fund, which alone will book a loss of $16.6 billion this year. This is the first time in 15 years that Softbank Group will report a loss. Softbank's shares, which are down by 11.7% this year, closed down 3.4% ahead of the announcement.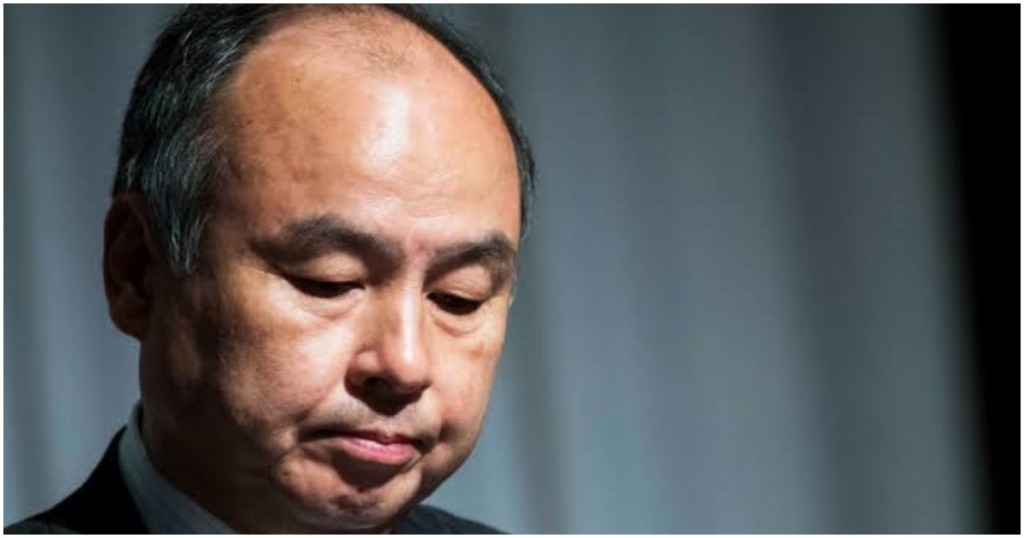 Softbank $100 billion Vision Fund was the largest — and most ambitious — in startup history, but has largely been seen to be stumbling in recent years. Some of its biggest bets, including Uber, WeWork and Oyo Rooms haven't quite played out. Uber's share price is currently lower than what it was when it had first gone public last year. WeWork's situation is even worse — in January last year, Softbank had invested in WeWork at a valuation of $47 billion, but as the company's IPO failed following revelations of mismanagement and mounting losses, was forced to bail out the company at a valuation of just $8 billion. Things have gone further south since then — WeWork is now suing Softbank after the company went back on its bailout offer, claiming that WeWork hadn't met certain conditions upon which the bailout is contingent. Oyo Rooms, which was valued as highly as $10 billion late last year, is struggling too — the company had laid off nearly 20 percent of its workforce earlier this year.
To make matters worse, Vision Fund's portfolio has been particularly hard hit by the coronavirus pandemic. Many of Softbank's sharing-economy companies have seen their revenues drop precipitously — with several countries in lockdown, companies like Uber, WeWork and Oyo Rooms are seeing significantly lower revenues than before. And Softbank's earlier insistence that these companies grow fast at all costs has meant that they likely weren't prepared for a rainy day like some other startups.
The poor performance of the Vision Fund will also likely impact Softbank's investments in India. Softbank is a major investor in several prominent Indian startups including Paytm, Ola, Policy Bazaar, Grofers and Delhivery apart from Oyo Rooms, and with its Vision Fund struggling, it'll have a harder time raising its follow-up fund, which in turn could impact these startups' abilities to raise future rounds. Most of Softbank's startups in India make losses, and are fully dependent on investor funding to be able to continue operations. And with Softbank's Vision Fund registering some major losses, the ripple effects of its performance could well be felt in India's fledgling startup ecosystem.