Startups know that the valuations their businesses are valued at aren't exactly real — they are agreed upon values between an investor and the company, and have little to do with what the company would be valued at if it ever went public. But it's startling to know how great the difference between public and private valuations really can be.
Softbank is now reportedly valuing WeWork at under $8 billion, 10 months after investing in it at a valuation of $47 billion. The $8 billion valuation is a part of WeWork's rescue plan after its attempted IPO spectacularly imploded last month. WeWork had been relying on the IPO and a subsequent loan for a cash infusion, and with the IPO not materializing, is rapidly running out of money. Reports say that WeWork could run out of cash as early as next month, and Softbank's $8 billion valuation is a part of a rescue package for the company which until recently was seen as a star of the startup space.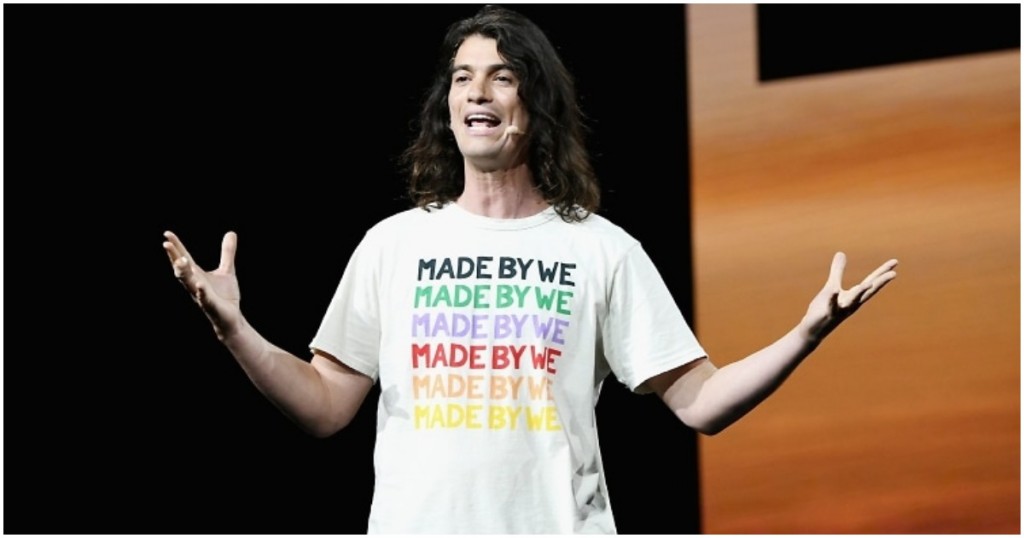 Not much has changed with WeWork's business fundamentals over the last few months, apart from the public having access to its financials and plans. WeWork had planned for a blockbuster IPO and released its S-1, which detailed its finances and its plans going forward. But the investing community was less than impressed with what it saw — apart from losing enormous sums of money, WeWork's S-1 raised several corporate governance red flags. Its charismatic CEO, Adam Neumann, had personally licensed out the name "We", and was charging his own company 6 million dollars a year to use it; the company was leasing out several properties that the CEO personally owned, and reports of drug use also came to light. As mood around the IPO soured, WeWork first tried to go public at a valuation of $20 billion, then $10 billion, before formally shelving the IPO altogether.
While Softbak will now try and salvage its largest investment, there are other companies that will be looking on nervously. Fellow Softbank company Oyo Rooms operates in the same real estate space as WeWork did, and has seen its valuation balloon in recent times. Oyo Rooms wasn't even a unicorn until 13 months ago, but then it raised a mega $1 billion round that catapulted its valuation to $5 billion. Its valuation has doubled to $10 billion since then, after CEO Ritesh Agarwal pledged shares in Oyo Rooms to take a loan to buy even more shares at Oyo Rooms. Like WeWork, Oyo has been expanding at breakneck pace too — WeWork's employees liked to say that that the sun never set on the WeWork empire, and Oyo now operates in countries as diverse as the US, UK, Japan, Saudi Arabia, Malaysia and Nepal, and has more rooms in China than its home market of India. 
This doesn't meant that Oyo will suffer the same fate as WeWork — it doesn't lease out its hotels, so its financial liabilities presumably aren't as large as WeWork's. But WeWork's story should serve as a cautionary tale for Oyo Rooms — increasing a private valuation 10x in the space of 13 months might sound impressive, but it doesn't necessarily mean that your company is really 10 times more valuable. And if WeWork does take Softbank's rescue plan and comes to be valued at $8 billion, Oyo's $10 billion valuatio could come under some intense scrutiny as well.