India's DTH players realize their their business models could be disrupted by the upcoming launch of Reliance JioGigaFiber, but they aren't going to go down without a fight.
Tata Sky, India's largest DTH company by the number of subscribers, has begun offering unlimited broadband plans for as little as Rs. 590 in select circles. Tata Sky Broadband, Tata Sky's broadband arm, now has plans ranging from Rs. 590 a month to Rs. 1300 a month. The speeds start at 16 Mbps, and go up to 100 Mbps, and Tata Sky is offering free routers with its connection. Tata Sky is pitching its broadband service as to be used for streaming, with its website declaring that "Your smart TV is only as good as your internet connection."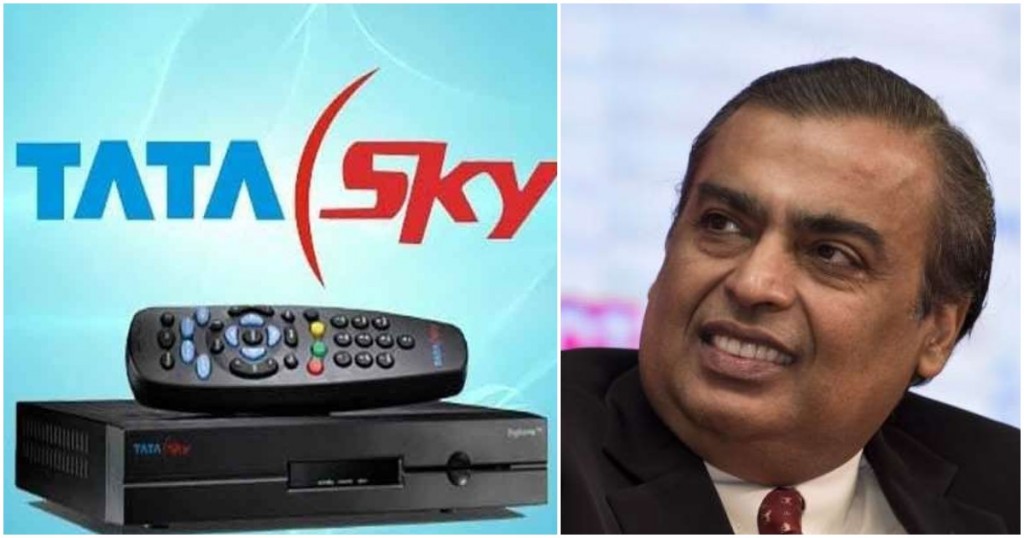 This would seem to be a bit of a counterintuitive business for Tata Sky to be in — digital streaming of content eats directly into its own DTH operations. As more people watch their shows on streaming platforms like Netflix and Amazon Prime, there are fewer takers for its OTT TV service. But Tata Sky probably realizes that there's no fighting streaming platforms, and instead of trying to compete with its own regular TV programming, is trying to get a piece of the pie by getting into the broadband business. With broadband, Tata Sky will at least control the pipes through which users stream their content, and hope to make some money along the way.
But what's probably prompted this move is the looming threat of Reliance JioGigaFiber on the horizon. Reliance had announced JioGigaFiber in July last year, and had said it would offer unlimited 1 Gbps internet, TV services, and even smart home gadgets with its all-in-one plans. With Reliance's TV services being transmitted through its fiber optic network, it was expected that JioGigaFiber would tread on the toes of existing DTH players. Reliance had appeared keen to quickly get its service into homes — it had acquired both Hathway and DEN Networks, and traditional DTH players had suffered — Dish TV's shares had fallen 33% in the first eight months after JioGigaFiber's announcement.
Tata Sky's move into broadband service does appear to be a response to JioGigaFiber, but one wonders if it would be enough. For starters, Tata Sky's broadband plans offer reasonably high speeds, but don't quite compete with the 1 Gbps speeds that JioGigaFiber could bring. Also, while Tata Sky's broadband prices appear to be competitive, they still might not make sense for people when combined with traditional DTH rates — the cheapest Tata Sky broadband plan, along with its DTH services, will likely cost upwards of Rs. 1000, while reports have indicated that JioGigaFiber will combined both internet and TV services for as little as Rs. 600. And as India's telecom sector has shown, it can be hard to compete with the Reliance juggernaut. But Tata Sky's latest moves have shown that even as its back is against the wall, it's still trying maneouvre and find space for itself in the post-Jio world.