India's IT industry is seeing a bit of a revival in recent years, but one firm is quickly pulling ahead of the rest. 
The market capitalization of TCS is now Rs. 2 lakh crore more than the market capitalizations of Infosys, Wipro, and HCL Tech combined. As of markets close on Wednesday, TCS's market cap was Rs. 7.6 lakh crore. In comparison, the market capitalization of Infosys was Rs. 2.8 lakh crore, the market capitalization of Wipro was Rs. 1.2 lakh crore, and the market cap of HCL Tech was Rs. 1.35 lakh crore. Their combined market caps was Rs. 5.3 lakh crore, over 2 lakh crore less than the market cap of TCS.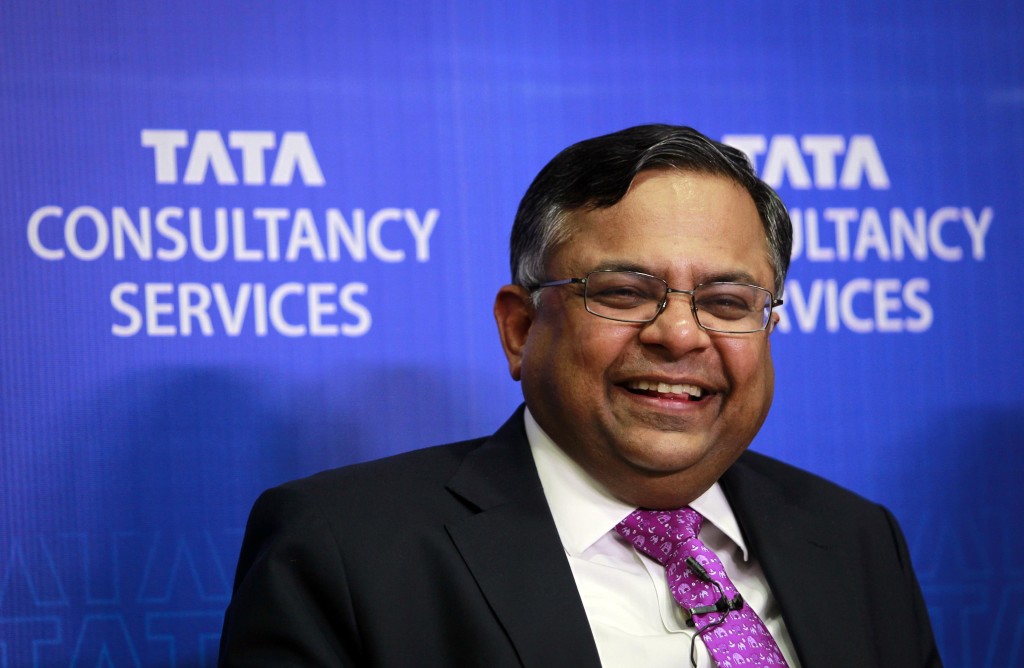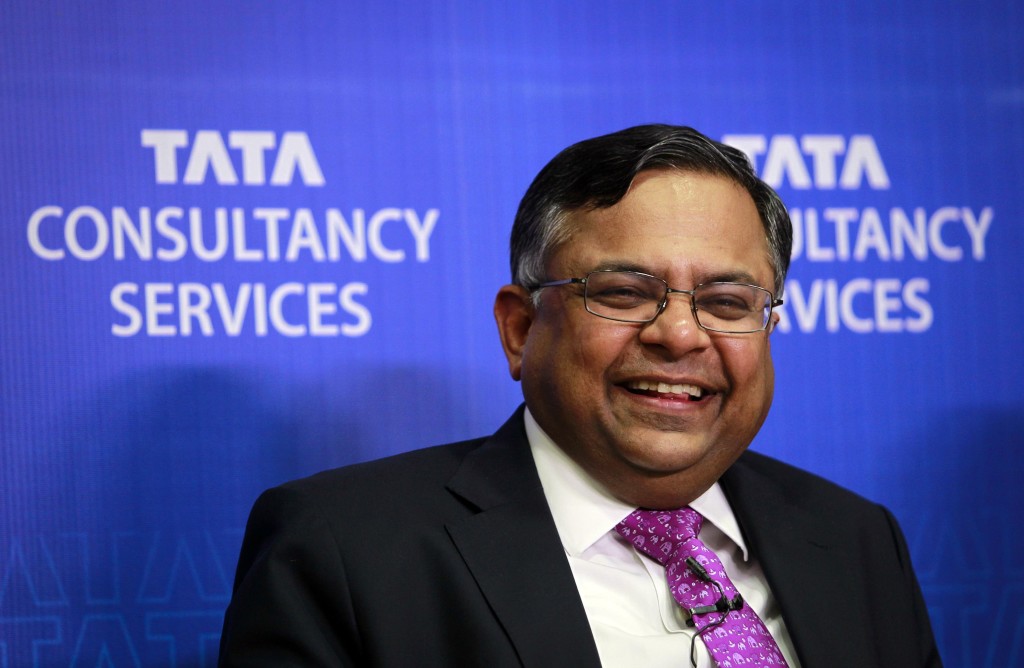 The rise in TCS's market cap was on the back of a 6% rise in its stock price on Wednesday after the release of its quarterly results. TCS beats analysts expectations with stronger-than-expected results. Last quarter, its profit rose 6.3% sequentially to Rs. 7,340 crore. Revenues for the period rose 6.8% quarter-on-quarter to Rs. 34,261 crore. 
TCS's strong performances over the last year have seen its stock price rise dramatically. Just 12 months ago, TCS's stock traded at Rs. 1,200. Today it trades at Rs. 1970, a 64% return over the period. In comparison, Infosys's stock has risen 5% over the last 12 months, Wipro's risen 4%, and HCL Tech's stock has risen 16%.


This rise in its stock price has enabled TCS to cross several milestones. It's been the most valuable IT firm in the world for a couple of years, but in April this year became only the second Indian company to touch a valuation of $100 billion, placing it 97th on the list of the most valuable companies in the world. The only other Indian company to touch a valuation of $100 was Reliance in 2007, but is now valued at less than $100 billion.
But at the moment, TCS is going from strength to strength. After being founded in 1958, it now generates annual revenues of well over Rs 1 lakh crore. It employs nearly 4 lakh people, and has 289 offices across 46 countries, and 147 delivery centers in 21 countries. And it's shown that it's not content with merely being India's most valuable company — it's still going from strength to strength, and rapidly pulling ahead of its competition in the IT space.