The pandemic years might've been a grim period for most of the world, but tech companies weren't complaining — tech stocks were soaring in value, tech companies looked to aggressively grow their businesses. But as the pandemic has ebbed away, things have changed quite dramatically — growth projections have become subdued, and even the best-known names have had to fire employees. With the exception of Apple, all major tech giants have let go of thousands of workers, leading to 60,000 job cuts in the last few months alone. These are the biggest tech names to lay off workers since November last year: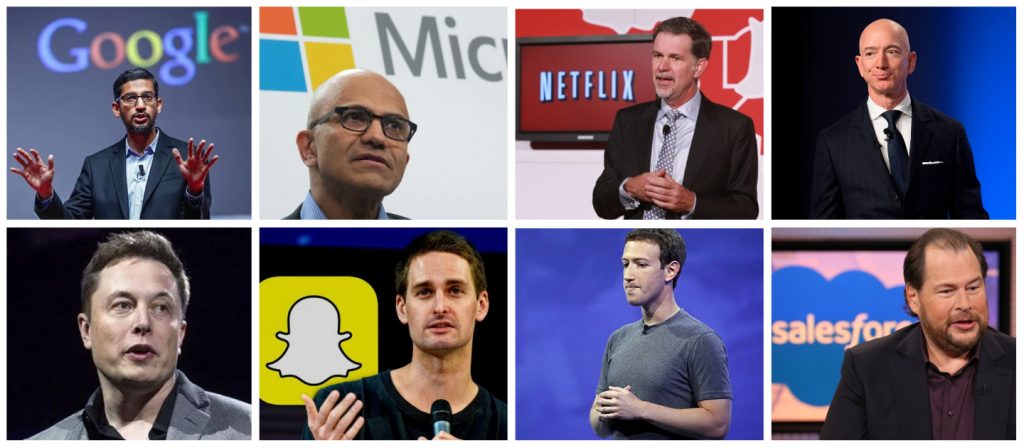 1. Meta
11,000 employees laid off
Meta was among the first major tech companies to lay off employees. On 9th November 2022, Meta announced that it was laying off 11,000 employees. These were the first major layoffs at Facebook since its founding eighteen years prior, and represented 13% of Meta's workforce. "The macroeconomic downturn, increased competition, and ads signal loss have caused our revenue to be much lower than expected," Meta CEO Mark Zuckerberg had said on the layoffs.
2. Amazon
18,000 employees laid off
Meta was followed by other FAANG firms followed. Amazon laid off 18,000 employees, which represented 6% of its workforce. "(Annual planning) has been more difficult given the uncertain economy and that we've hired rapidly over the last several years," Amazon CEO Andy Jassy said.
3. Microsoft
10,000 employees laid off
Microsoft too ended up slashing employees, laying off 10,000 employees. These represented 5% of its workforce. "I think for us as a global company, we're not going to be immune from what's happening in the macro," Microsoft CEO Satya Nadella said.
4. Alphabet
12,000 employees laid off
Google parent Alphabet became the latest FAANG company to lay off employees. Google let go of 12,000 workers, which represented 6% of its workforce. "We hired for a different economic reality than the one we face today," Alphabet CEO Sundar Pichai said.
5. Twitter
3,700 employees laid off
The world's most-talked about social network also laid off employees — 3,700 at last count — but under different circumstances. Twitter was sold to Elon Musk late last year, and he immediately put his stamp the company, radically reducing its workforce. While there had been concerns that Twitter would fail to function with a large part of its workforce gone, so far the social network seems to be humming along just fine.
6. Tesla
6000 employees laid off
Elon Musk's other company also trimmed some fat. Tesla laid off 6000 employees after having paused all hiring worldwide all the way back in June. Tesla has also seen its share price plummet over the last few months, and the crash has meant that Musk is no longer the richest man in the world.
7. Salesforce
8,000 employees laid off
Salesforce also joined the layoffs bandwagon, laying off 8,000 employees. These employees represented 10% of its workforce. "The environment remains challenging, and our customers are taking a more measured approach to their purchasing decisions," Salesforce co-CEO MarkBenioff said.
8. Hewlett Packard
6,000 employees laid off
Hewlett Packard laid off 6,000 employees, which represented 10% of its workforce. "Many of the recent challenges we have seen in FY '22 will likely continue into FY '23, including softer demand in both consumer and commercial and higher channel inventory levels across the industry," said HP CFO Marie Myers.
8. Robinhood
1,100 employees laid off
Discount broking firm Robinhood laid off 1,100 employees. These employees were 23% of its staff. Robinhood's stock has performed poorly this year, and is down 70% from its all-time highs.
9. Snap
1,000 employees laid off
Social networks had a pretty brutal year with Facebook and Twitter laying off employees, and Snap wasn't going to remain unscathed either. Snap laid off 1,000 employees who represented 20% of its workforce. "I am deeply sorry that these changes are necessary to ensure the long-term success of our business," said Snap CEO Evan Speigel.
10. Stripe
1,120 employees laid off
Payments firm Stripe is one of the world's most valuable startups, but it laid off 1,120 employees in November. These represented 14% of its workforce. "We overhired for the world we're in, and it pains us to be unable to deliver the experience that we hoped that those impacted would have at Stripe," said Stripe CEO Patrick Collison.
11. Netflix
450 employees laid off
Netflix's stock had fallen off a cliff in the later part of last year. While it has since recovered, Netflix laid of 450 employees in the process, which were 5% of its workforce. "While we continue to invest significantly in the business, we made these adjustments so that our costs are growing in line with our slower revenue growth," the company said in a statement.
12. Lyft
680 employees laid off
Ride provider Lyft also put employees on the chopping block, and laid off 680 employees. These employees represented 13% of its workforce. Lyft described the cuts as proactive step to ensure it "is set up to accelerate execution and deliver strong business results in Q4 of 2022 and in 2023."
13. Crypto.com
900 employees
Crypto companies have been battered over the last few months, with controversies around scams and a falling price for crypto tokens, and they responded by laying off workers. Crypto.com, which had been one of the sponsors of the football world cup, laid off 900 employees.
14. Coinbase
950 employees laid off
Fellow crypto firm Coinbase laid off employees as well, letting go of 950 of its workers. These represented nearly 15% of its workforce.  "We will be shutting down several projects where we have a lower probability of success," Coinbase said on the layoffs.